Image: Julien Behal/PA Wire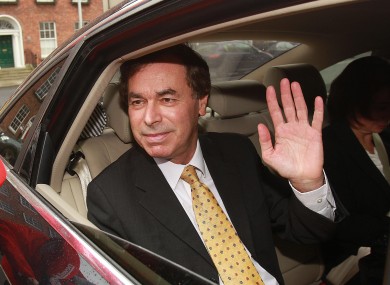 Image: Julien Behal/PA Wire
MINISTER FOR JUSTICE Alan Shatter has announced an immediate review of any outstanding cases where a non-EU national is seeking residency in Ireland in order to care for a child with Irish citizen.
The announcement comes in the wake of a European Court of Justice ruling issued earlier this month, which found that the parents of a child with EU citizenship have the right to work and live within the EU – irrespective of whether they are themselves a citizen of an EU country or not.
The ruling in the matter, known as the 'Zambrano case', has implications for Ireland where some parents had previously been deported having failed to win the right of residency – even though their children are Irish citizens under national law.
As a result of the ruling, Shatter this afternoon said he had ordered an immediate review of the 120-or-so cases still before the Irish courts involving the parents of Irish citizen children, to which the Zambrano ruling could be relevant.
Shatter also said his officials would examine cases currently outside the courts where the possibility of deportation was being considered, and cases where Irish citizens had already left the country due to their parents being refused the right of residency.
Shatter said that while the government could have simply allowed any outstanding cases to be determined by the courts – an approach which was seen as "entirely justifiable" – the government had opted for "a more proactive approach".
Its decision to examine each outstanding case on its own merits would mean the courts would not be 'tied up unnecessarily' in examining such cases.
Shatter stressed, however, that the ruling had no implication for citizenship law, and had implications only where children already held Irish citizenship.
The Constitution of Ireland previously entitled Irish citizenship to all children born in the State, until a referendum was passed removing that automatic qualification in 2004.
Before the referendum, parents were commonly afforded the right to reside in Ireland until their child reached adulthood, irrespective of their own nationality or citizenship.