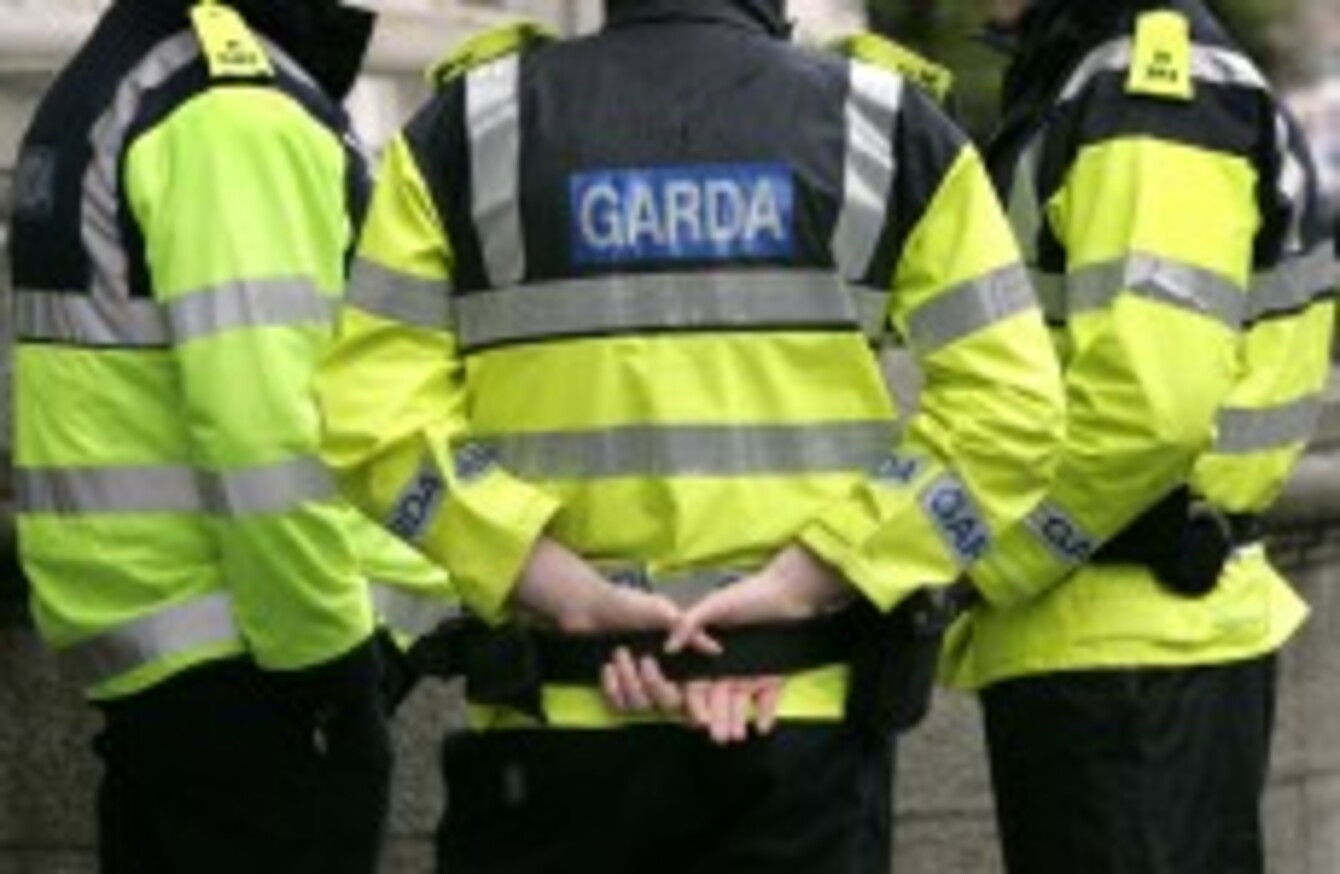 Image: Mark Stedman/Photocall Ireland
Image: Mark Stedman/Photocall Ireland
MINISTER FOR JUSTICE Alan Shatter has said he will not make any commitment in relation to garda numbers despite the fact that hundreds are due to retire this year.
Responding to questions from Fianna Fáil spokesperson Niall Collins at an Oireachtas Committee meeting today, the Minister said he would not make any guarantees about maintaining a minimum number of personnel on the force though he said more Gardaí have retired than expected.
It is expected that 375 retirement lump sum gratuity payments will have to be paid out, but it is more likely that 470 Gardaí will leave the force this year, the Minister said.
Collins said this adds to concerns that major gaps will arise in the force over the next two years as 1,200 members will be eligible for retirement and this could bring garda numbers to as low as 12,227. He said:
I am again calling on Minister Shatter to lift the ban on recruitment in the Gardaí and reopen Templemore garda training college next year. Garda resources are already stretched to their limit and we cannot allow a situation where hundreds of Gardaí retire over the next two years and are not replaced.
He said many communities have already lost their local stations this year or have seen local resources cut significantly.
"These cuts were made in a year when the rate of burglaries, muggings and thefts increased right across the country," he added.
The Justice Minister also said he is unable to say when recruitment will recommence and Collins said it should start immediately as training for recruits takes two years.
"While we recognise and support the need to make overall budgetary savings of €3.5 billion next year, this can be done without slashing resources for frontline policing," he said.