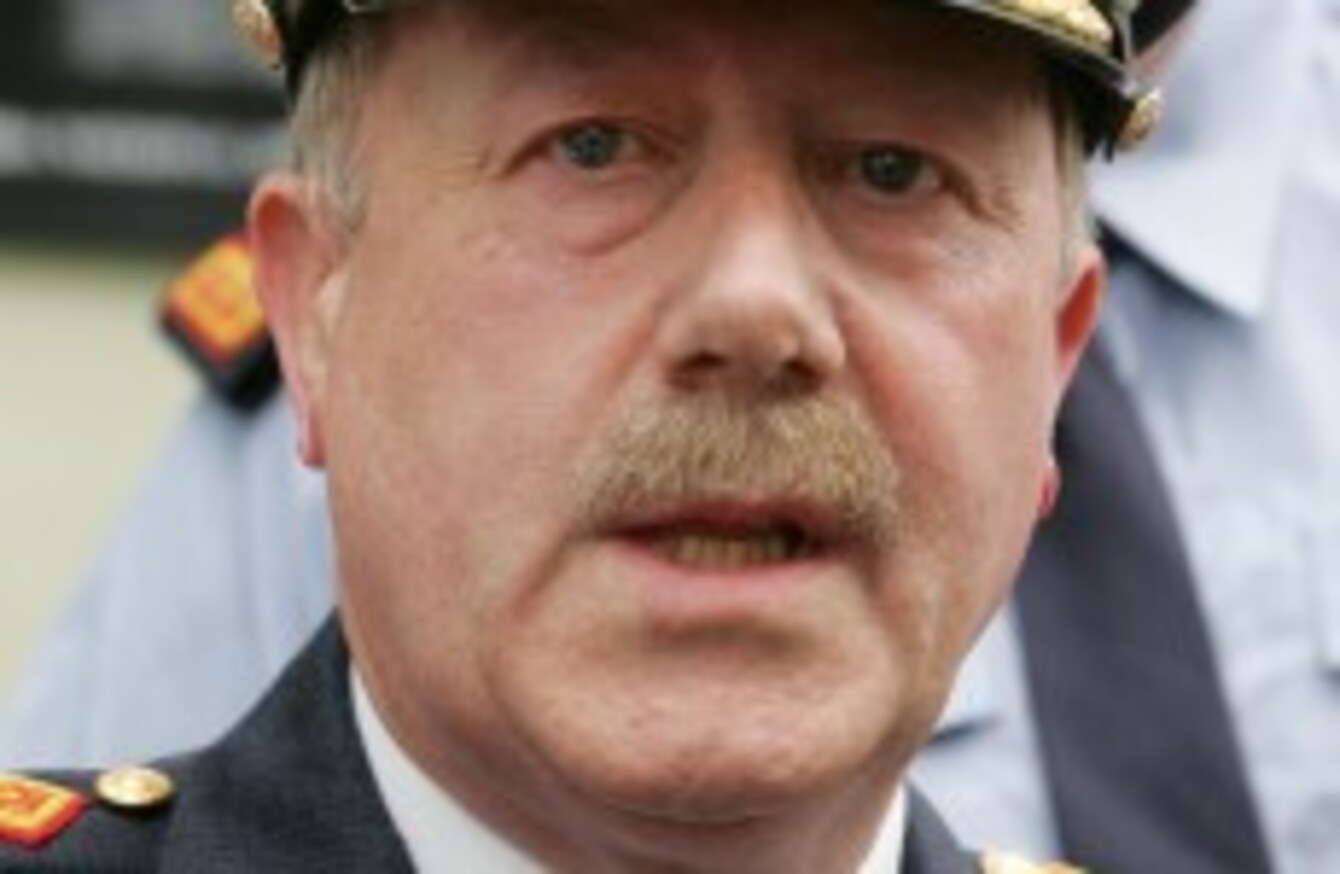 Garda Commissioner Martin Callinan (file photo)
Image: Sam Boal/Photocall Ireland
Garda Commissioner Martin Callinan (file photo)
Image: Sam Boal/Photocall Ireland
GARDA COMMISSIONER MARTIN Callinan today said that up to 1,200 Gardaí were now in the "category that could go" as he went before the Committee on Justice, Defence and Equality.
The disclosure came in response to questions from Fianna Fail TD Niall Collins, who said that he had faced anger from constituents in relation to the fact that The Defence Forces had been allowed to recruit while An Garda Síochána had not.
Callinan said that he "would love to see that changing, given the lead-in time of two years before people are effective in the street".
Despite this, he said that the force had so far "been managing to provide the service that we have always been providing."
That said, I wouldn't like to see the numbers drop very much beyond the 13,000 mark which is what the government have asked us to achieve.
On the topic of minimum effective numbers for the force, Callinan said that there was "no scientific model" to determine this. He believed, however, that a number needed to be maintained that would allow for the "facility to move your resources to deal with whatever issues face you at a particular time."
With a current strength of 13,472 as of last week, Callinan said that it was clear that the maximum strength of 13,000 was not going to be achieved by year end.
When asked whether, given the two year lead time for training, this number was likely to fall below the required number, Callinan said it was difficult to determine.
Taking into account the fact that optional retirement is available to Gardaí over 50 who have 30 years service, along with compulsory retirement at 60, he said that there were now roughly 1,200 Gardaí who fell into that category "that could go, but it's unlikely that they will".