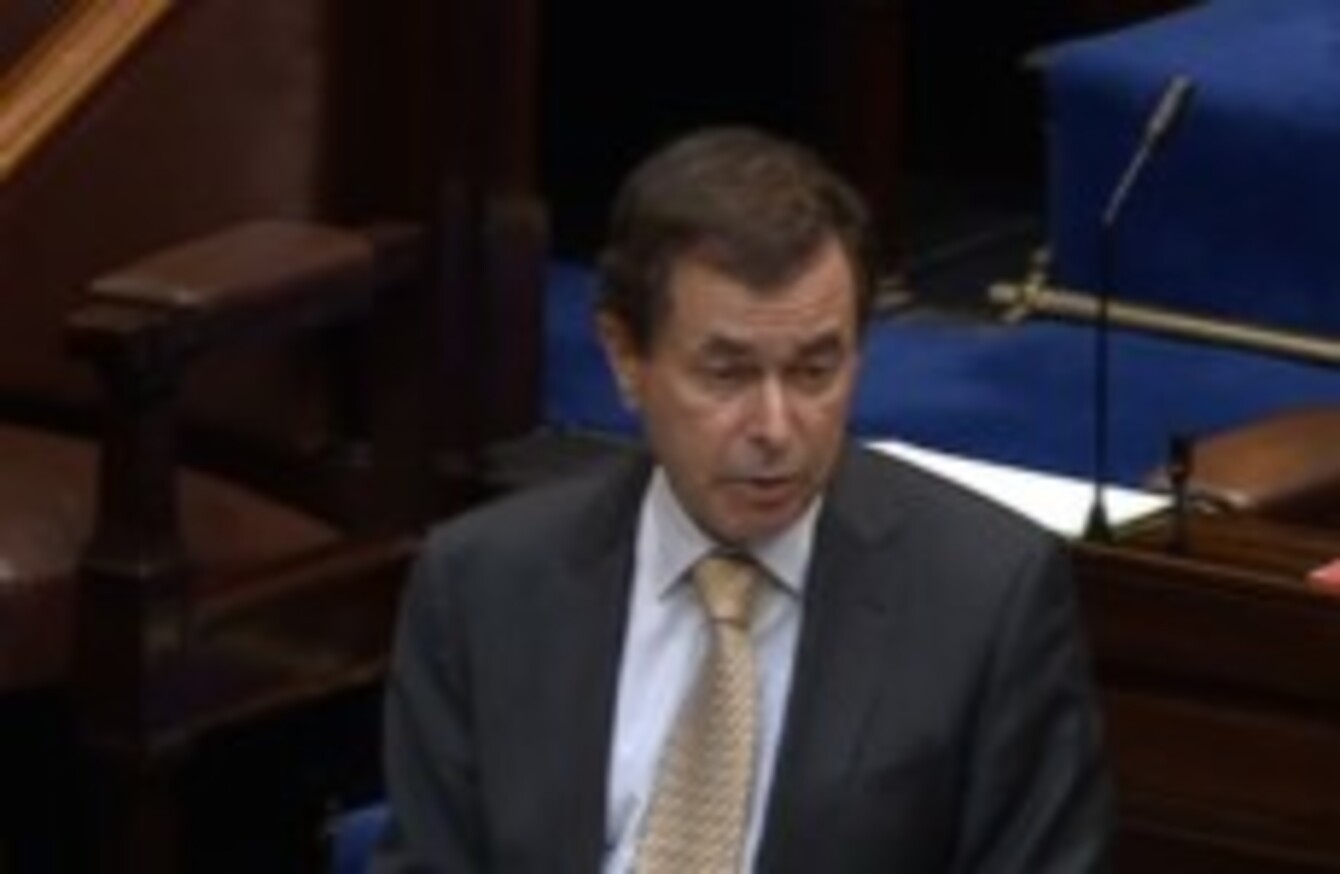 Image: Screengrab
Image: Screengrab
THE JUSTICE MINISTER today defended the Direct Provision system, saying that while it was "not ideal", it was an adequate system.
Asked about the system, which houses asylum seekers, in the Dáil during today's Topical Issues, Alan Shatter said that the system had dealt with more than 52,000 asylum seekers since 2000 and had never seen an asylum seeker left homeless.
While the direct provision system is not ideal, it facilitates the State in providing a roof over the head of those seeking asylum or seeking other grounds to be allowed, on humanitarian grounds, to stay in the State.  - and to do so in a manner that facilitates resources being used economically in circumstances where the State is under great financial difficulty.
Shatter also hit out at reports that suicides had been covered up in Direct Provision centres. Shatter said that the Reception and Integration Agency had only ever encountered one such case.
There was mention in the article of suicides being 'covered up'. This is simply untrue. In the 14 years of RIA's existence only one person – a newly arrived asylum seeker – can with certainty be said to have committed suicide and that happened while he was being detained in hospital.
Shatter added that systems similar to Direct Provision are run across the EU, but said that numbers in the centres had been falling.
"At the start of 2009, RIA had 60 centres with 7,002 residents: today it has 34 centres with 4,400 residents. RIA has instituted tough cost saving measures in recent years – cutting capacities and per diem rates – without affecting the services provided to residents."