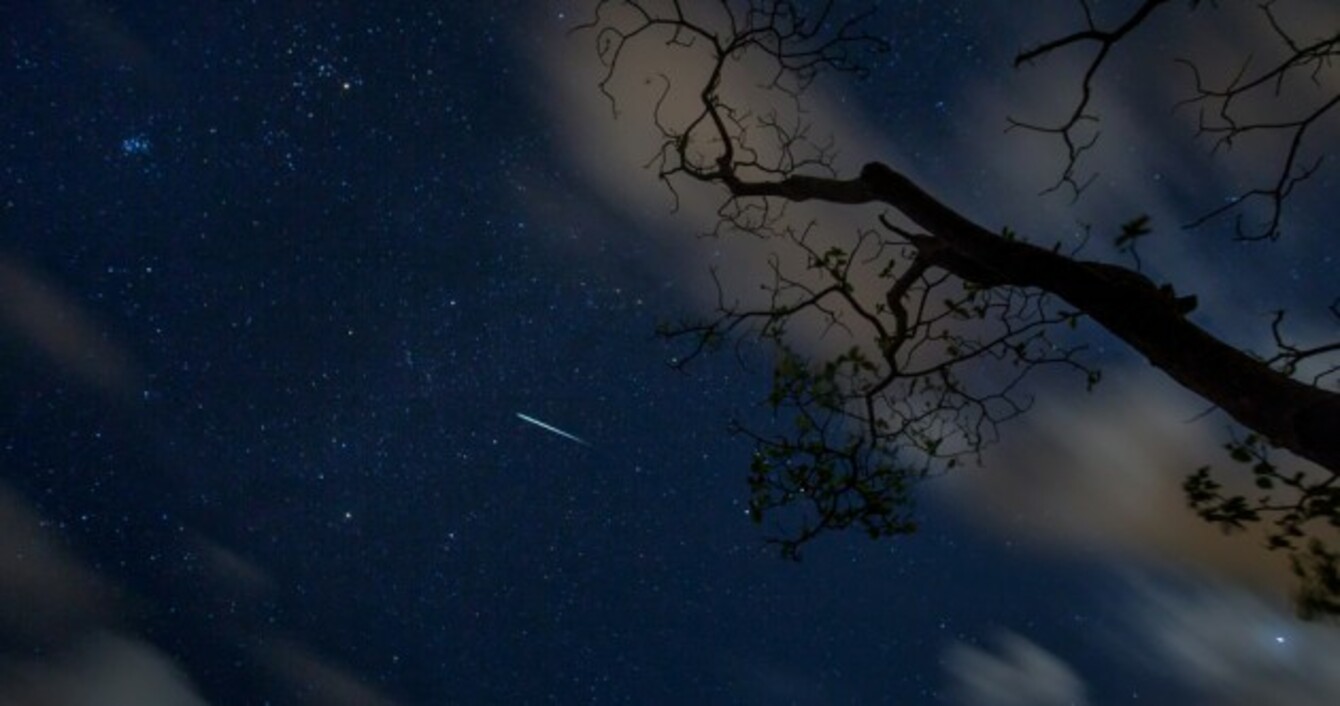 Image: Shutterstock/J'nel
Image: Shutterstock/J'nel
HUNDREDS OF SHOOTING stars will be visible above Ireland tonight.
A Geminid meteor shower is expected to peak tonight, which means 20 times more stars than normal will be visible.
According to David Moore from Astronomy Ireland, people viewing from dark rural skies should see one or two shooting stars every minute and many of the stars will be unusually bright.
The reason we know that this show is the best of the year is because members of the public have counted the meteors in previous years.
The Editor of Astronomy Ireland Magazine added that, "Although the Geminids peak on Sunday and Monday nights the rates build from December 7 and then decline until December 17 so the nights before and after peak nights will be well worth watching aswell."
Astronomy Ireland is asking everyone to get involved in its National Geminid Meteor Count by counting how many Geminids you see every 15 minutes and sending on the information to Astronomy Ireland.