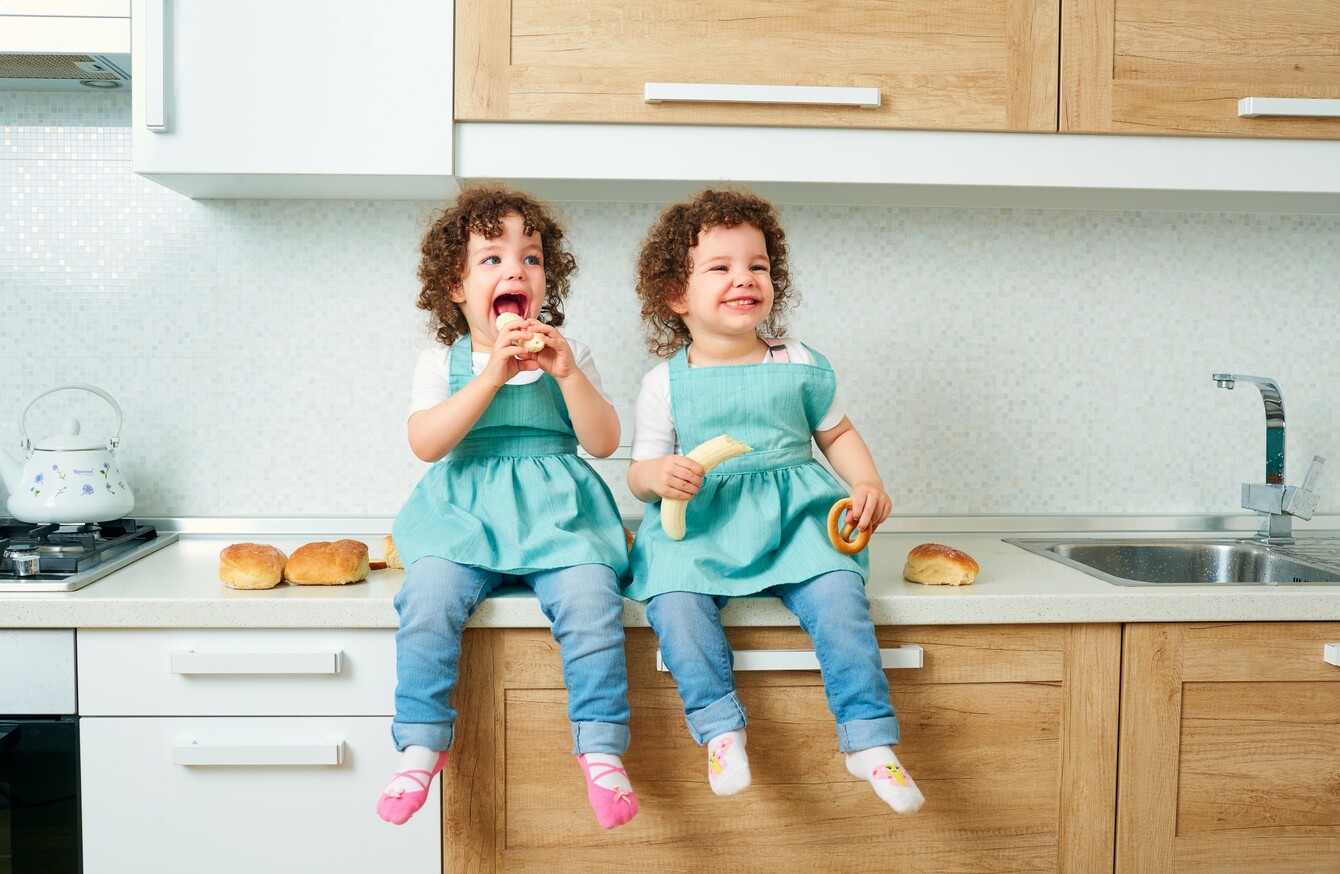 Image: Shutterstock/Studio Romantic
Image: Shutterstock/Studio Romantic
EACH WEEK, WE hear from a reader who can't figure out what to do about a tricky parenting situation. To get a balanced take on the dilemma, we ask Irish parenting experts to weigh in.
From choosing whether to push toilet training to allowing a baby to 'cry it out', being a parent involves decision after decision – and a whole lot of questioning yourself.
This week, one mam is wondering if she's doing the right thing by dressing her twin daughters in matching clothes – or if she should encourage them to express their individuality. 
Have a parenting dilemma you're struggling with? Let us know anonymously here and we'll share it with our panel of experts. 
This week's dilemma
I have four-year-old twin daughters who I've dressed the same since they were babies. I've always bought them either the same or co-ordinated outfits and they look so sweet. However, as they've gotten older, friends and family members have started to suggest that I dress them differently or let them pick out their own clothes to assert their individuality.
They each have different personalities, but so far they haven't had any issues with dressing similarly and are happy to match each other – plus it's easier for me to dress them and do laundry. They're two peas in a pod, but now I'm worried that I'm keeping them in a twin comfort zone. Am I being a bad parent by dressing them in the same clothes?
What the experts have to say…
You are not being unreasonable. Reading your dilemma, I think you've answered it yourself! If your girls are happy and it's convenient for you with dressing and laundry, why try to change it all? As a mum of three, keeping up with the washing is constant for me, so anything that makes it easier is a win-win!
Friends and family will share their opinions and thoughts; often they are words of support, however it's really important as a parent to trust your own values and what you want for your children. This goes beyond dressing your girls, and more so the daily decisions you make for your family.
- Aoife Lee, Parent Coach at Parent Support

You're being a bit unreasonable. Up to a certain point, parents are responsible for dressing their children and choosing clothes for them. However, by about four years many children are ready and excited to make choices for themselves and it's a good idea to encourage this. Allowing them to choose at this age works best if the choices are simple and clear cut; red t-shirt or white, blue pants or purple etc. They may indeed make the same choices and that's grand, but knowing that there is an invitation to be unique is important as twins who, whilst they look similar as toddlers, will lead quite separate and unique lives as grown-ups.
I am godmother to two sets of twins and know that encouraging a sense of individuality is especially important for identical twins. Remember, a twin doesn't even have his or her own birthday! They have to share. Maybe wearing different clothes (that are even colour or style coordinated) is a start. With identical twins, different clothes can also sometimes help in knowing who is who!
 - Krysia Lynch, Maternity Care Expert at Krysia.ie

You're not being unreasonable. Unfortunately, friends and family sometimes tend to feel the need to give their opinions on topics that weren't even open for discussion. There are lots of different ways to nurture a child's individuality. All parents have to learn to incorporate these into their parenting. I often match my sons in different ways. They aren't even twins, I'm just that way inclined! 
With regard to the outfits, you should do whatever you are comfortable with and what's best for your daughters. You know your daughters individually and as twins better than anyone else. Once you are happy to be child-led on the topic, I really don't see the issue with it. Personally, I'd ask them 'would you like to wear the same or different clothes?' and go with the verdict.
 - Deirdre Holland Hannon, Behaviour Specialist at @deehollhan

So what's the final tally? Is this reader being unreasonable?
Yes – 1
No – 2
Have a parenting question you want answered? Let us know anonymously in our survey here or email us on family@thejournal.ie and we'll put it to the experts.