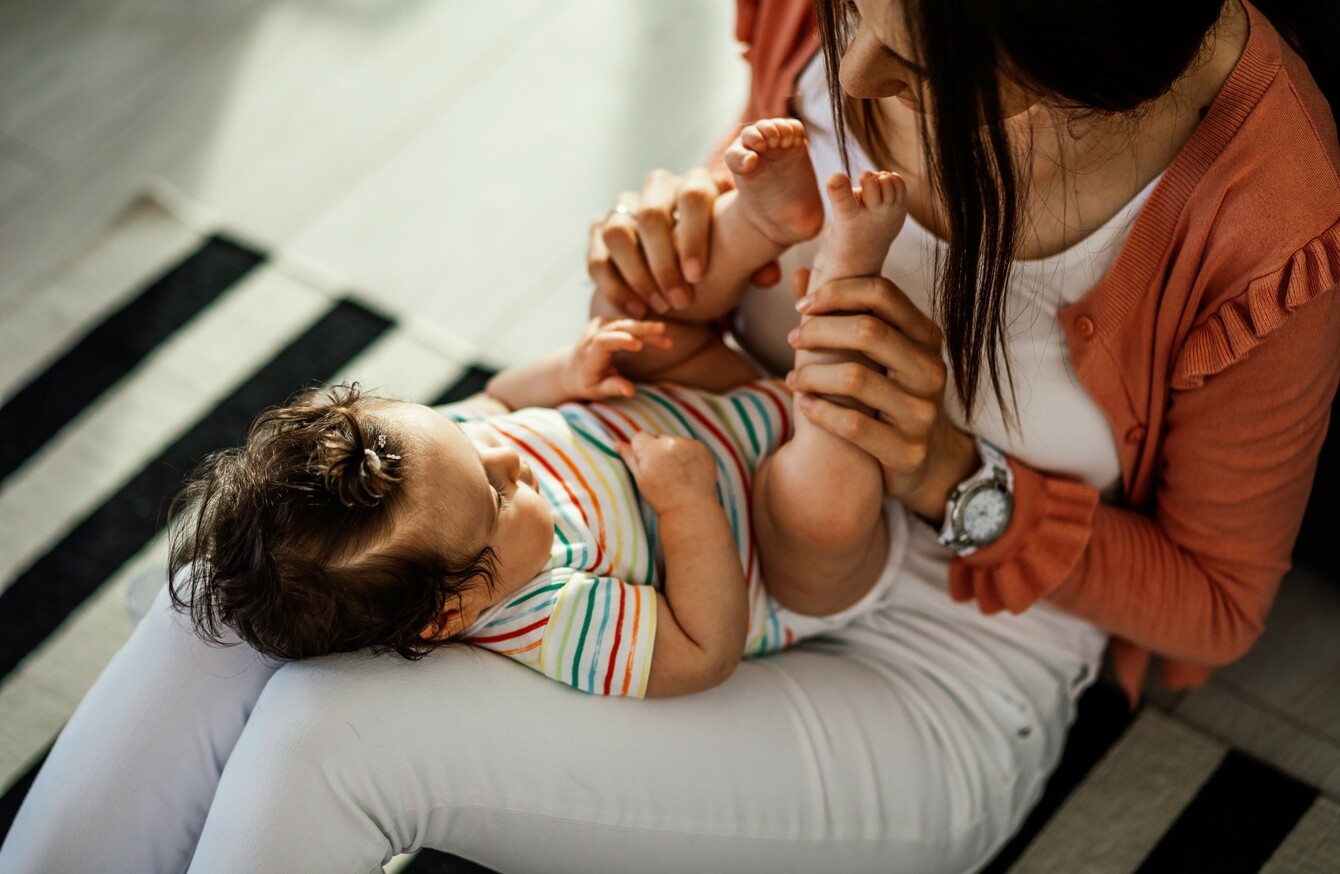 Image: Shutterstock
Image: Shutterstock
EACH WEEK, WE hear from a reader who can't figure out what to do about a tricky parenting situation. To get a balanced take on the dilemma, we ask Irish parenting experts to weigh in.
From choosing whether to push toilet training to allowing a baby to 'cry it out', being a parent involves decision after decision – and a whole lot of questioning yourself.
This week, one new mum is undecided about joining a mother and baby group. 
Have a parenting dilemma you're struggling with? Let us know anonymously here and we'll share it with our panel of experts. 
This week's dilemma
I'd always planned to join a mum and baby group in the new year, but now the time has come to sign up for one and I'm very apprehensive about it. Firstly, my baby is just starting to get into a nap routine, and I don't want to mess it up by heading out and about in the mornings. Secondly, I prefer the company of my friends and family, but none of them are in my situation so I feel I should make more of an effort to make 'mum friends'.
I also feel like I should be giving my daughter the opportunity to spend time around other babies, as she doesn't get the chance otherwise. With these things in mind, I'm torn about what's the right thing to do. Am I being unreasonable by not joining a mother and baby group?
What the experts have to say…
You're not being unreasonable. The right thing to do is what's right for you and your family. Sleep would also be a major priority for me, so I very much empathise with that concern. It's not that I don't feel you should be flexible but if, like me, lack of sleep affects your mood and your ability to parent, then we're talking about our mental health and then of course it must prioritised!
We are surrounded by what we 'should' do, which can be very overwhelming. It's very hard not to second guess our gut feelings when we are trying to get it all right. Research classes like baby swim, sensory or massage, which may have times that might suit you better and provide the same social setting but perhaps more on your terms. I found great support and friendships in baby massage class with my first born.
 - Deirdre Holland Hannon, Behaviour Specialist at @deehollhan.
It's unreasonable not to give it a try. As a new mum, it's very natural to feel apprehensive about a lot of things, meeting other new parents being one of them. Family and friends provide that comfort, it's easy to chat or not chat at all. However, while I understand your reluctance, it's amazing how supportive these groups can be. For many, being able to relate to others as our babies go through the various milestones can so comforting and reassuring. You might really surprise yourself with how easy it is. Why not give it a go? If it's not for you, that's okay too!
  - Aoife Lee, Parent Coach at @parentsupport.

You're not being unreasonable – but don't cross it off. Joining a mum and baby group is primarily support for you. If you feel that you need the support and company of other mothers right now, then absolutely join one. If not, once your daughter starts pre-school or play group, you will meet lots of other parents anyway. If you don't want to commit yourself, then maybe go to a group that has a drop-in policy and then you can come and go as you choose.
Mum and baby groups are often the foundation of lifetime friendships. Several of the women I met at my local La Leche League group 19 years ago with my new baby are still among my closest friends. Rhythms and routines are always changing at this age, so I wouldn't see that as a reason not to go. Also, at your daughter's age, children don't need to be overly socialised. They need to feel secure that one person is there for them no matter what, and you are already providing that! 
 - Krysia Lynch, Maternity Care Expert at Krysia.ie.
So what's the final tally? Is this reader being unreasonable?
Yes – 1
No – 2
Have a parenting question you want answered? Let us know anonymously in our survey here or email us on family@thejournal.ie and we'll put it to the experts.