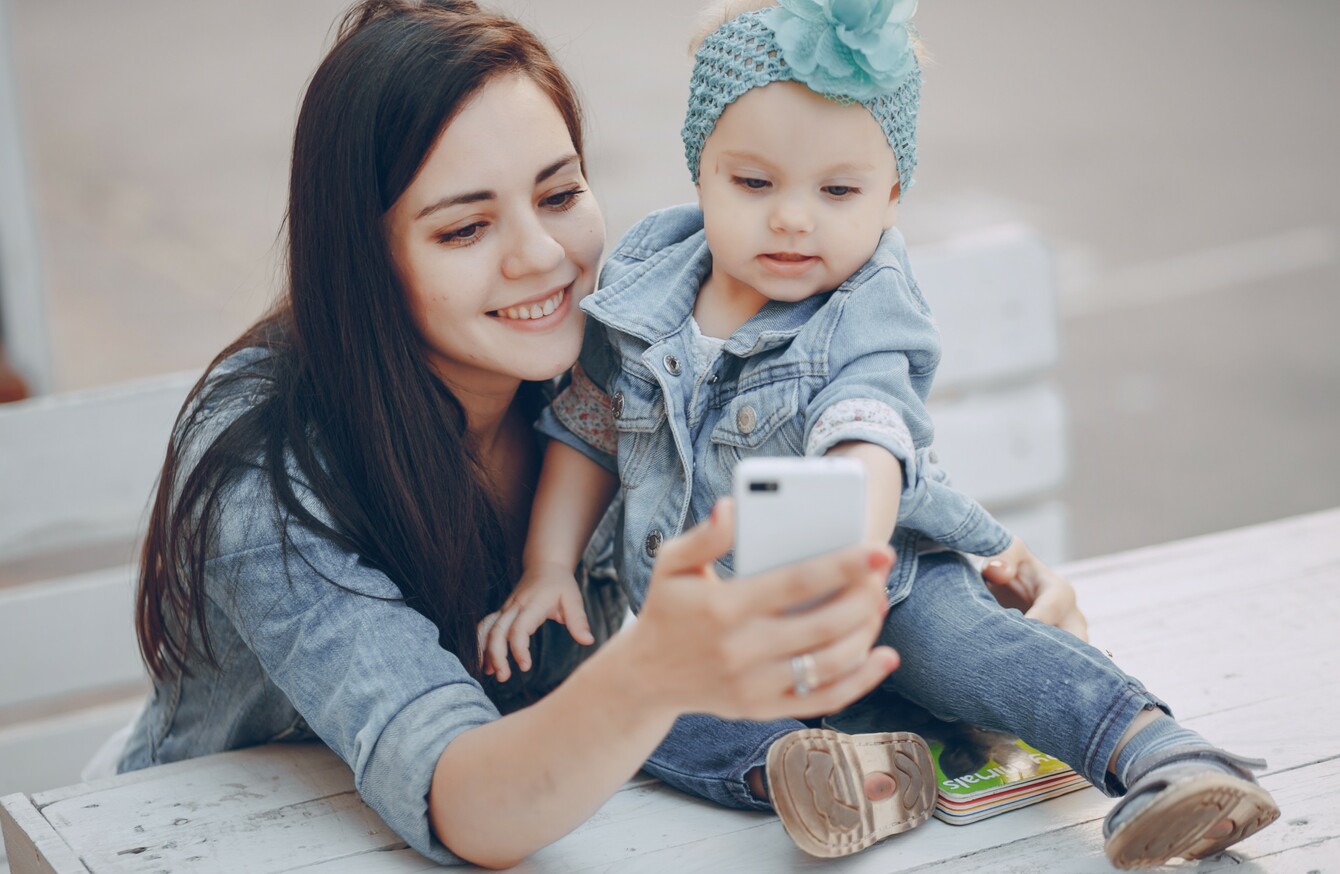 Image: Shutterstock/Stock-Studio
Image: Shutterstock/Stock-Studio
EACH WEEK, WE hear from a reader who can't figure out what to do about a tricky parenting situation. To get a balanced take on the dilemma, we ask Irish parenting experts to weigh in.
From choosing whether to push toilet training to allowing a baby to 'cry it out', being a parent involves decision after decision – and a whole lot of questioning yourself.
This week, one mother is torn about sharing photos of her baby daughter online to a community she's built, after her husband said he doesn't agree with her doing so. 
Have a parenting dilemma you're struggling with? Let us know anonymously here and we'll share it with our panel of experts. 
This week's dilemma
Since going on maternity leave, I've started to share quite a bit about being a new mam and about my baby on social media. It started out as a way to connect with the outside world during long days at home with the baby, but I've started to gain followers and become part of a community. My husband, however, isn't happy about how much I share our daughter online. I never post anything too personal, just cute photos of her outfits and pictures that mark milestones.
I had no issue sharing these images, but my husband feels like it's a breach of our daughter's privacy. I'm conflicted because I really enjoy the community I've become a part of, and I see no problem with sharing certain things. Am I being unreasonable by sharing my daughter online?
What the experts have to say…
You're not being unreasonable – but you need to make a compromise. This is so tricky I have had a very similar personal experience on maternity leave. I was quite lonely and then never returned to work. The old saying is 'it takes a village' but not many of us have the 'village' any more. Social media gifted me a digital village. It really helped me in so many ways in those early years. Fortunately my husband did not feel the same as yours so this wasn't and isn't an issue for me.
What I will say is, do your research on safety and maybe even a timeline on when it will be your call to make and your daughter's call to make. Unfortunately, if it creates conflict within your marriage a compromise will have to be sought, as I'm afraid marital conflict will take the enjoyment out of your new found community.
 - Deirdre Holland Hannon, Behaviour Specialist at @deehollhan.
No, you're not being unreasonable – but you need to decide on this together. This is quite a big conversation among parents, and a topic that I believe is down to individual choice. Firstly, it's fabulous to hear that you have found this parenting support community so engaging and a way to connect with others. Social media is huge and is used by every generation, it's not going anywhere! However, I do understand your husband's concern – he's not the first person to express his reluctance of sharing his child's images.
The only advice I feel I can give you is to listen to each other's concerns and consider a compromise. Can you still share content but not show your daughter's face? A time will come when your daughter will make up her own mind, but for now she is too tiny so it's up to you both to make that decision for her together.
  - Aoife Lee, Parent Coach at Parent Support.
It's unreasonable not to think about the lasting effects of sharing photos online. It's a difficult situation as you are getting a lot out of your social media following and community, and you obviously enjoy sharing your experiences. As our children get older it becomes less appropriate to share images of them without their consent, in my opinion, but whilst your daughter is small it's really up to you as parents to decide what level of public exposure is appropriate.
In making your decision you have to bear in mind that a digital footprint follows each of us for life and pictures of our childhood can be used in ways we didn't intend when they were originally posted. For example, I have known young teenagers teased and bullied by others because of things their mum's posted and wrote publicly about them. So whilst I am a fan of photography, in this situation I think it's probably better to err on the conservative side publicly and keep more extensive sharing for family groups or circles of closer friends.
#Open journalism No news is bad news Support The Journal

Your contributions will help us continue to deliver the stories that are important to you

Support us now
 - Krysia Lynch, Maternity Care Expert at Krysia.ie.
So what's the final tally? Is this reader being unreasonable?
Yes – 1
No – 2
Have a parenting question you want answered? Let us know anonymously in our survey here or email us on family@thejournal.ie and we'll put it to the experts.