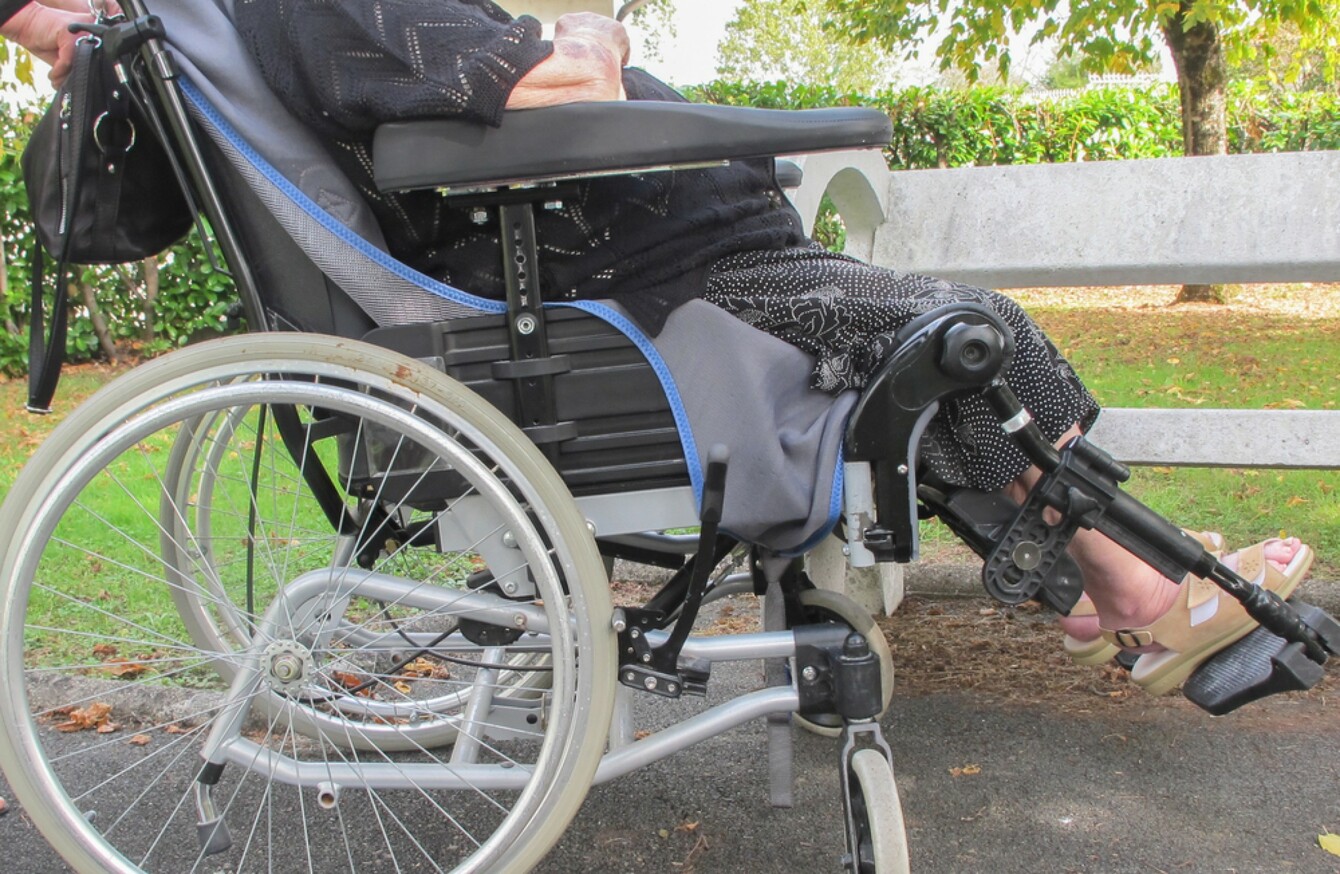 Image: Shutterstock/sylv1rob1
Image: Shutterstock/sylv1rob1
CONCERNS HAVE BEEN expressed over the quality of care received by those at a State-run residential facility after HIQA ordered that half of the units were not fit for purpose.
The John of God facility in Louth has been the subject of a number of unannounced inspections in recent years where assessors have found a number of failings. And in a move to address serious issues at the facility, HIQA will now close half of its living facilities.
A statement given to RTÉ by HIQA said the move was taken because of "ongoing serious concerns for the safety and care of residents". It said it had taken the action in a bid to "safeguard the residents".
Sinn Féin's Gerry Adams said he is "gravely concerned" following the HIQA decision to close half the units at the premises at Drumcar.
Speaking following an RTE report which highlighted the consistent difficulties, Adams said that, in recent years, he had raised concerns about what he had described as "the inappropriate use of residents' money for medical aids and examinations and the suspension of respite services on the site last summer". The latter had caused great distress, he added.
Once again, St John of God has failed people with disabilities in county Louth. The HSE must act to ensure that the safety and comfort of residents is guaranteed.
A number of failings had been identified by HIQA over the course of a number of inspections with the last one occurring in May 2016.
The centre, which is run by St John of God Services, is home to 22 adult male residents with intellectual disabilities. Over the course of the inspection, the centre failed 14 out of 18 tests.
In the case of the man whose money was used to buy furnishings for the centre, the report said he had no independent representative or next of kin. It said his finances had not been managed appropriately.
Inspectors were informed during feedback that a review would be completed with a view to repaying the resident for the items.
Another major concern identified was free access, through unlocked interconnecting doors, from the adult centre to an adjoining respite service where children were accommodated. HIQA said this posed a risk to vulnerable persons. The issue was addressed by the person in charge during the inspection.
Back in 2015, HIQA published a report into the facility which detailed a litany of failures which could mostly be attributed to staffing levels.
There were concerns about a resident who had sustained a number of falls. An assessment found they required a sit-stand hoist but this never materialised and the resident had another fall this year. Again, there was no suitable intervention put in place.
In another instance, where a resident was assessed as requiring a hoist for safe transfer, documentation stated that "four attempts were made to assist a resident off the floor."
Incidents of injury and harm between residents, including hitting out and biting,
occurred on an almost daily basis and was observed by staff, one inspection report found.