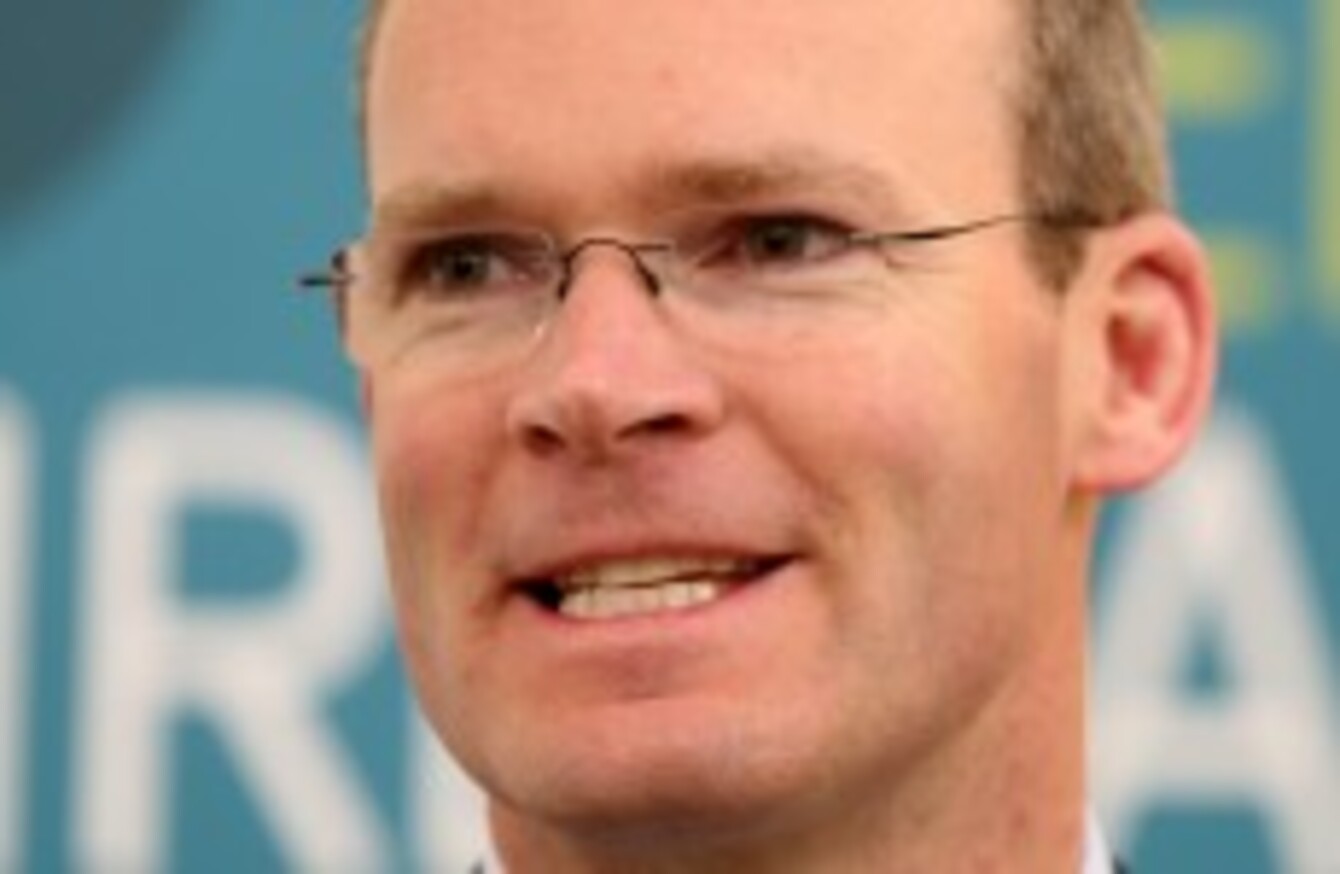 Image: Sam Boal/Photocall Ireland
Image: Sam Boal/Photocall Ireland
THE MINISTER FOR Agriculture, Food, and Marine has said the effect of Russian sanctions on the Irish food exports this year will not be as severe as previously thought.
Speaking to RTÉ's This Week programme, Simon Coveney said that the loss will be in the region of €8.2 million.
This has been revised down from estimates earlier this week, when Bord Bia chief executive Aidan Cotter claimed that it could affect as much as €70 million in exports.
Coveney explained that this new figure was calculated based on the €235 million in food and drink exports to Russia last year, and the €136 million of trade that has already happened this year and so is unaffected.
There was also some €91 million which has "already effectively been stopped this year because of a ban on pig meat, and other problems relating to meat and fish".
"Having said that, this is not a good news story," the Minister added.
We had targeted Russian for growth and expansion… we need to find alternative markets.
He noted that exports to China have increased, and that Irish beef has reached new markets in the Middle East and Asia.
"It's important that we don't exaggerate this situation," Coveney said, "I don't think we're back to cheese mountains".
Russia retaliated against Western sanctions earlier this week, banning most food imports from the United States and the European Union and threatening to block flights over its airspace.
The 28-member European Union swiftly denounced the measures, which also target Canada and Australia, and said it was ready to take action in response.
At a government meeting Russian Prime Minister Dmitry Medvedev announced the embargo will affect "imports of beef, pork, fruit and vegetable produce, poultry, fish, cheese, milk and dairy products from the European Union, the United States, Australia, Canada and Norway".
The ban exempts only baby food and will last one year unless "our partners demonstrate a constructive approach" with regards to sanctioning Russia, he said.
I hope that the economic pragmatism of our partners will win over lousy political motives.
Speaking on the same programme, but in his role as Minister for Defence, Coveney also addressed the issue of a petition by PDFORRA to increase the upper service limits that apply to some of its members in the Defence Forces.
"Some personel serving as Privates and Corporals, who enlisted in 1994 and afterwards are now facing the prospect of dismissal and unemployment," a statement from the group read, "based on a contract which must be revisited and revised, so that those affected can serve to 50 years of age."
Coveney stressed that negotiations are ongoing, but that it centres around a need to have soldiers who are capable of handling "dangerous work", such as peacekeeping missions in the Golan Heights, and to also allow new soldiers into the military.
Additional reporting by AFP