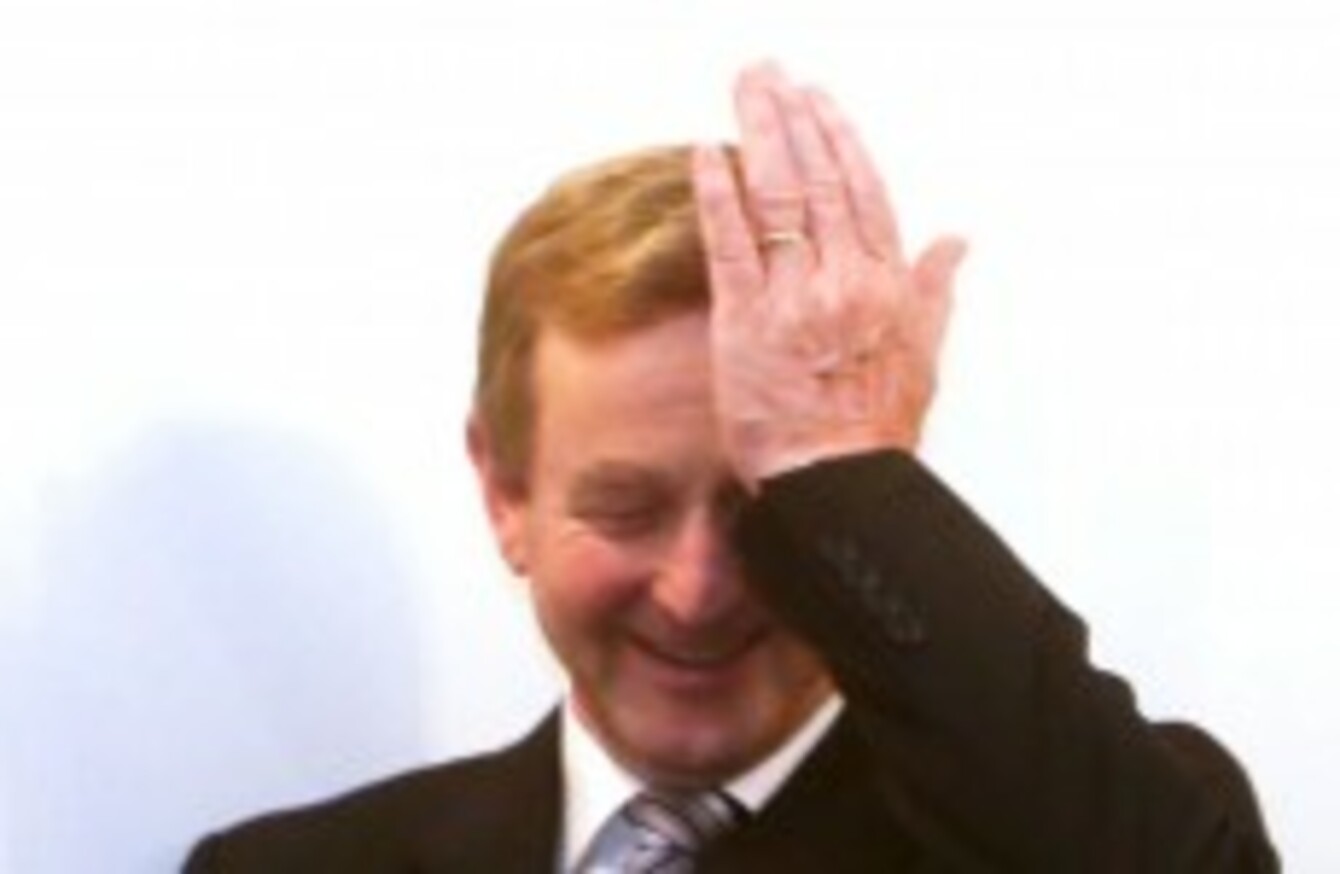 Enda Kenny (File photo)
Image: Sam Boal/Photocall Ireland
Enda Kenny (File photo)
Image: Sam Boal/Photocall Ireland
SINN FÉIN IS going to table a motion of no confidence in the Taoiseach Enda Kenny next week.
The party's finance spokesperson Pearse Doherty announced that Sinn Féin will table the motion next week, to coincide with the anti-water charges protest planned outside the Dáil next Wednesday.
Speaking at a Right2Water press conference today in Dublin, Doherty said the Taoiseach had failed to listen to citizens on the issue of water charges.
"Sinn Fein is totally opposed to water charges in any shape or form and feel the introduction of such charges, as announced by Government two weeks ago, is a road to yet more hardship for families across Ireland.
Enda Kenny is still not listening to the core message being conveyed at the water protests, which is that water charge must be scrapped. He is determined to force these charge through against the will of the people. My party will therefore table a motion of no confidence in An Taoiseach which will be debate and voted on next week.
"We know that once these charges are set in motion prices can only go one way, and that is up. Merely capping charges for a short number of years will be of little comfort to people, the length and breadth of the country, who simply cannot afford to pay."
Doherty said Fine Gael and Labour are "on the ropes on this issue".
They are punch drunk and I firmly believe next Wednesday's rally could be the sucker punch.
The Donegal South–West TD encouraged people to attend the rally, saying it will be a "family friendly, celebratory atmosphere".
TheJournal.ie has contacted the Taoiseach's office for comment.