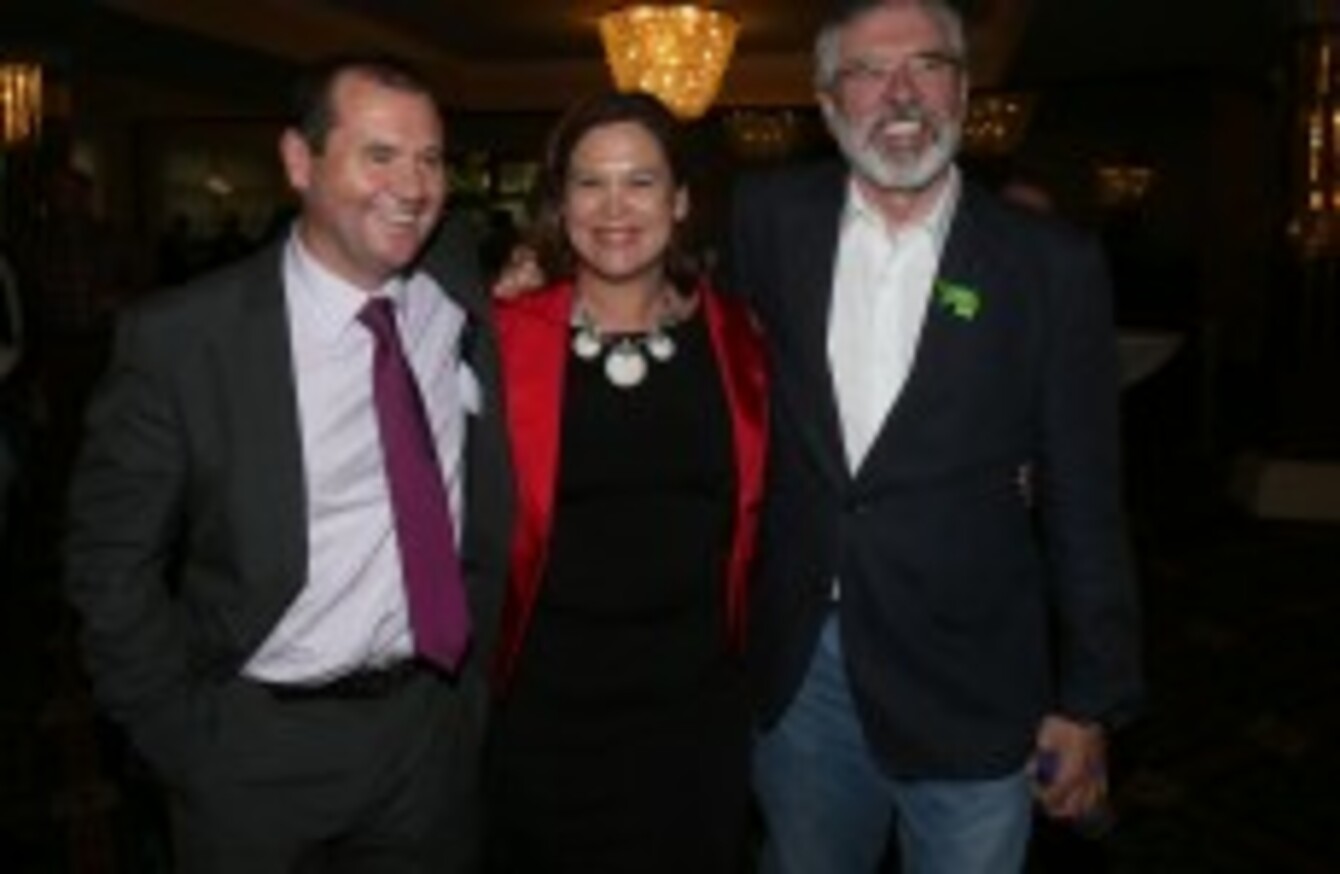 All smiles.
Image: Niall Carson/PA Wire
All smiles.
Image: Niall Carson/PA Wire
Updated 9.26pm
SINN FÉIN IS now the most popular party in the State according to an opinion poll in today's Irish Independent.
The Irish Independent/Millward Brown research shows the party building on their local and European election results to reach level of support of 26%.
This figure is greater than the combined support for the two coalition partners who together have the backing of 25% of those polled.
Support for both Fianna Fáil and Fine Gael is at 20% with the Greens at 2% while Independents and Others combine to reach a support level of 27%.
The polling puts Sinn Féin ahead of the support they received in the elections two weeks ago when they garnered 15% of the vote in the local elections and 20% of the vote in the Europeans.
Fianna Fáil and Fine Gael were also neck and neck in the European vote when they both received 22% nationally.
Today's poll results:
Sinn Féin: 26
Fianna Fáil: 20
Fine Gael: 20
Labour: 5
Greens: 2
Independents/others 27
Satisfaction
The same survey shows that just 17% of those people polled indicated that they were satisfied with the Government's performance compared to 77% who were dissatisfied, 6% of people answered 'Don't know'.
Two-thirds of people also felt that Dublin was 'benefiting disproportionately from the economic upturn compared to the rest of the country'. Just 4% felt that 'there is no upturn'.
Originally published 12.39pm