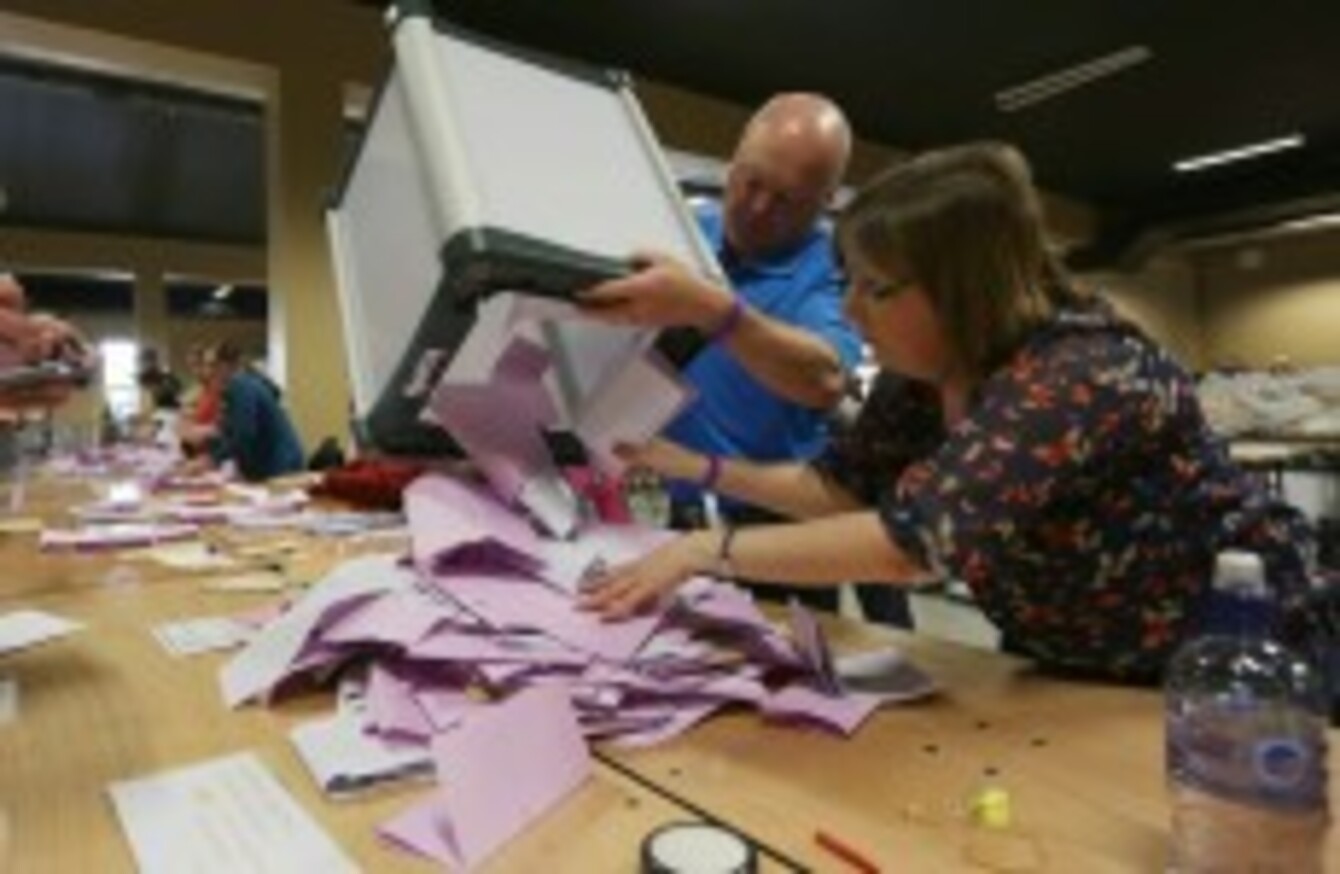 Image: Laura Hutton/Photocall Ireland
Image: Laura Hutton/Photocall Ireland
SINN FÉIN LOOKS set to make massive gains on Dublin City Council.
The party currently has five seats on the council, but will see that rise after claiming seats in almost every ward of the authority.
Most notable is the Cabra-Finglas constituency, where they look set to pick up three seats, with Seamus McGrattan, Anthony Connaghan and Emma Murphy all claiming seats. That will be mirrored in Finglas, with Noeleen Reilly and Cathleen Carney both set to take seats.
In Ballyfermot-Drimnagh, Daithi Doolan has 19% of first preferences according to tallies, which may be enough for him to bring Gregory Kelly over the line. Kelly's 7.7% of the vote means the party took ver one in every four votes cast.
In Clontarf, Ciaran O'Moore looks set to take a seat, gathering 10% of votes.
In the North Inner City, Sinn Féin could take three seats of the six available, with Janice Boylan, Gaye Fagan and Jonathan Dowdall all in the top six. Interestingly, independent councillor Christy Burke, a former Sinn Féin councillor, will also be elected.
In Crumlin-Kimmage, Criona Ni Dhalaigh and Ray McHugh both look likely to take seats, coming in first and second, respectively.
In the Beaumont-Donaghmede nine-seater, the party looks likely to take a third of the seats, with Larry O'Toole, Mícheál MacDonncha and Denise Mitchell all polling strongly.
In Pembroke-South Dock, Chris Andrews' high-profile defection from Fianna Fáil will be met with success, with the Andrews dynasty member topping the poll.
In Rathmines-Rathgar, Dominic MacConraí is in contention, but it will be a tight race.
If MacConraí is elected, he currently sits fifth in a six-seater, it will mean that all of Sinn Féin's candidates for Dublin City Council would be successful.
This would leave them the biggest single party on the council on 18 seats, with independents the second most represented among the 63 seats.