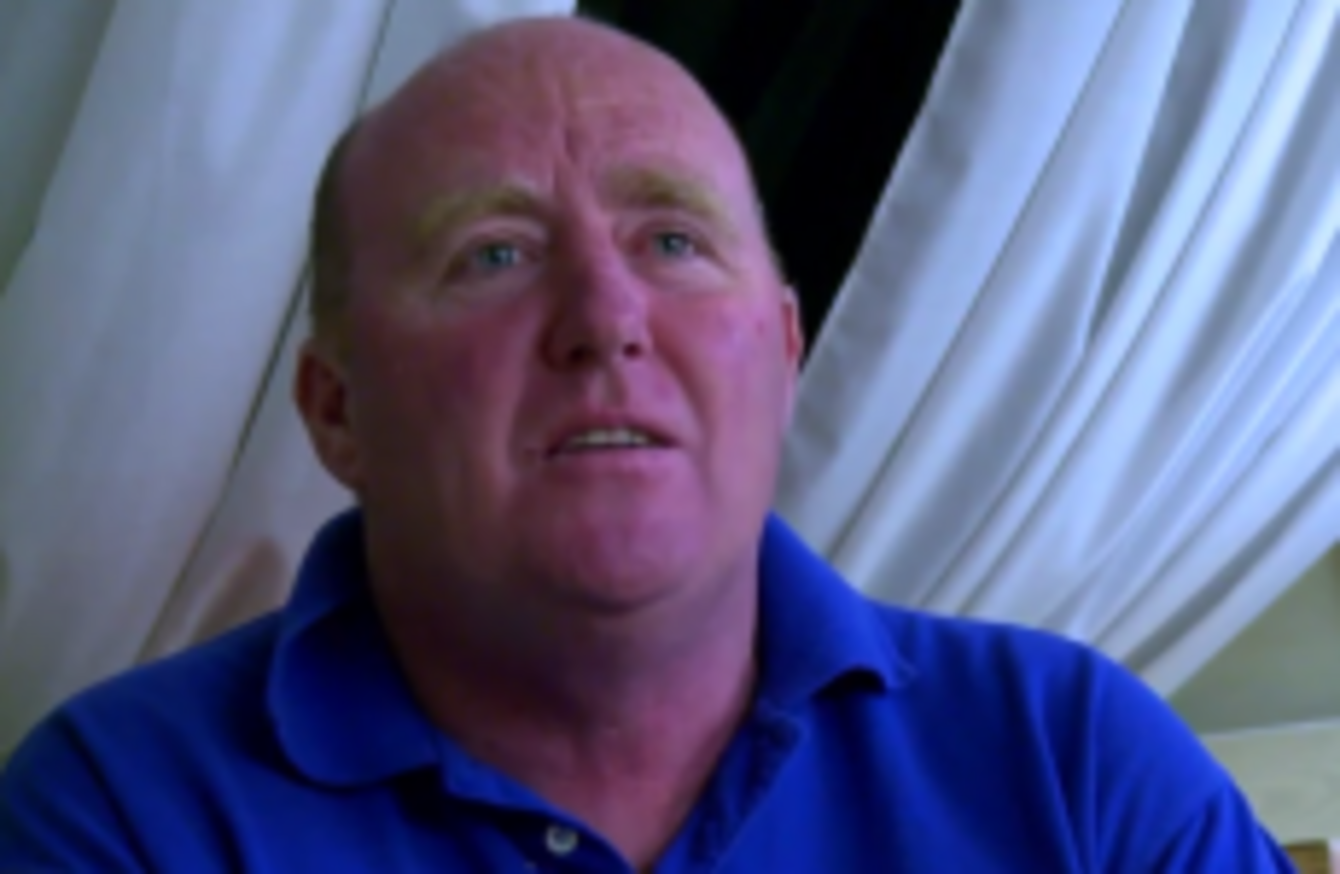 John Hearne
Image: Youtube Screengrab
John Hearne
Image: Youtube Screengrab
Updated at 7.22pm
A SINN FÉIN Councillor said he believed the United Nations should start shelling Israel in order to persuade its government to return to the talks table.
John Hearne, who was co-opted as a councillor in Waterford in 2011 and re-elected in May, made the comments on WLR FM on 18 July.
But his remarks were brought to more widespread attention, after Waterford-based Fine Gael senator Maurice Cummins read them into the record of the Seanad in this afternoon's debate on Gaza.
"Well I'd prefer if the United Nations started shelling Israel," Hearne told WLR's Billy McCarthy in a phone interview dealing with the Gaza crisis (which, at that point, had been ongoing for ten days).
He said that such an action would help bring Prime Minister Benjamin Netanyahu "to heel", adding
You can't leave him butcher women and kids.
Asked by McCarthy what such an approach would achieve, Hearne replied:
You have to get them to the table. The English were never coming to the table until Canary Wharf happened.
Senator Maurice Cummins.
Senator Cummins, who was also a member of Waterford City Council between 1991 and 2002, read the comments into the record of the upper house in the course of this afternoon's 'recall' debate.
Cummins, who said he believed the tone of debate on the subject should be "constructive", said Hearne's comments were indicative of Sinn Féin's approach to the conflict.
"When the mask slips this is what lies beneath the surface," Cummins said.
Speaking to TheJournal.ie this afternoon, Councillor Hearne said he "wasn't calling for the UN to shell anybody".
He said the comments had been made in the context of a broader conversation, and he was asking what needed to happen "before the UN stepped up to the plate".
I wouldn't be calling for that to happen. That wouldn't be Sinn Féin policy.
#Open journalism No news is bad news Support The Journal

Your contributions will help us continue to deliver the stories that are important to you

Support us now
We also asked the Sinn Féin Press Office for a statement. Here's what they sent:
Cllr. Hearne's comments are not reflective of Sinn Féin's position on the situation in Gaza. The stated mission of the UN is to foster peace and security.
"Our statements over the past few weeks, particularly those from the party leadership, provide a clear articulation of the Sinn Féin position.
"We believe that an inclusive peace process based on dialogue and respect for human rights is the mechanism through which a lasting peace can be delivered in the Middle East . Israel must halt its assault on Gaza. The blockade must be lifted immediately. Also, the firing of rockets from Gaza into Israel must end.
"While Cllr. Hearne's words are regrettable he is understandably emotional about the indiscriminate killing of Palestinian civilians by the Israeli military.
"John has visited Palestine on a number of occasions and he has witnessed this oppression first hand. This is not a justification but it does provide a context for the comments.
However, Sinn Féin in no way condones these remarks.
First posted at 4.55pm.