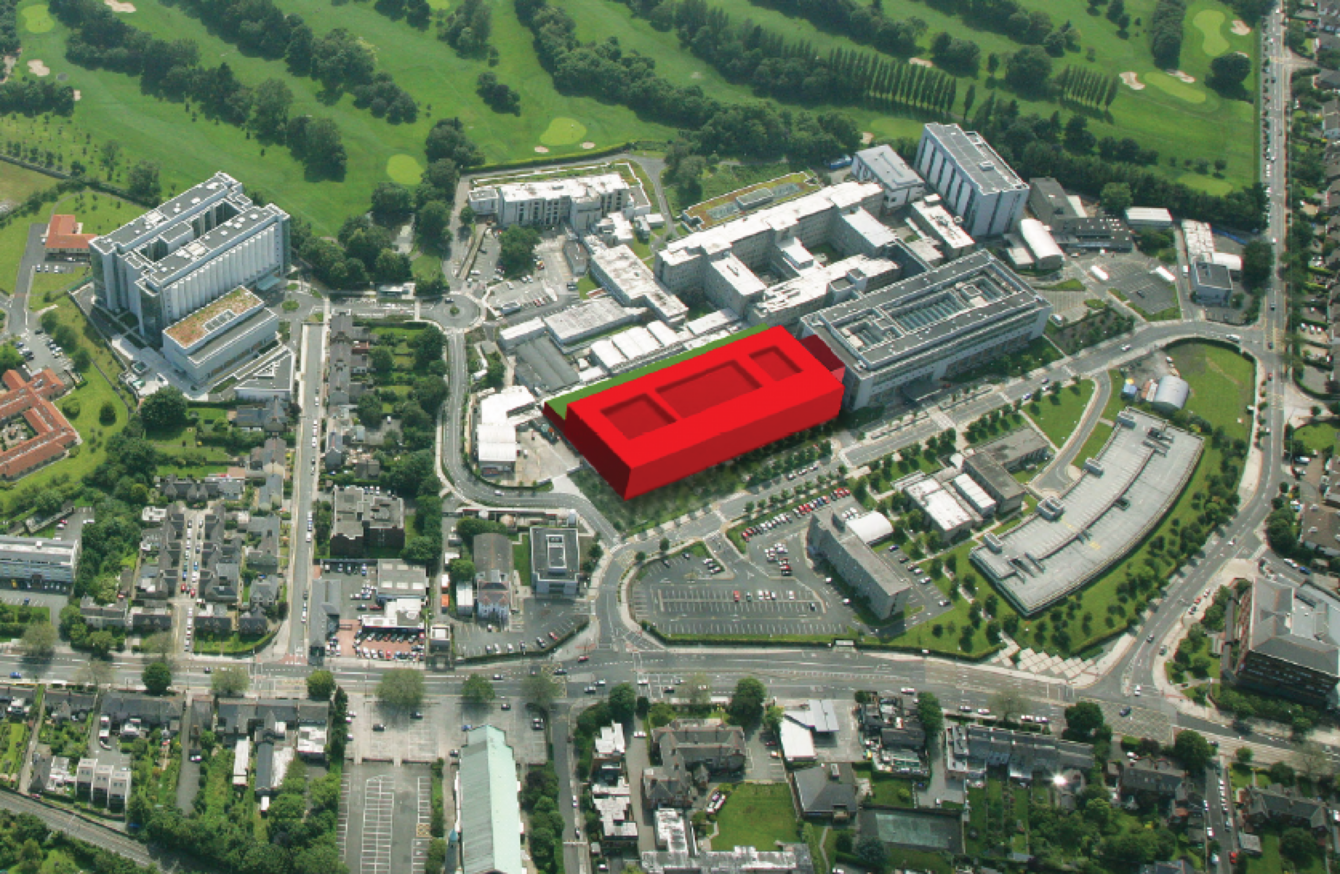 The new building will be located at St Vincent's Hospital in south Dublin
Image: Department of Health
The new building will be located at St Vincent's Hospital in south Dublin
Image: Department of Health
Updated 7.50am, 21 April 
MORE THAN 70,000 people have signed a petition calling for the Sisters of Charity to be prevented from becoming the owner of the national maternity hospital.
Earlier this week, TDs and councillors were among those to criticise the fact a religious group which has failed to deliver its full share to the redress scheme for institutional abuse survivors is to be the owner of the new hospital.
The Sisters of Charity own the land at St Vincent's Hospital in Dublin 4 where the new hospital is being built.
The news was first reported by the Times of Ireland last month, and garnered political reaction after being reported by the Irish Times yesterday.
A petition seeking to prevent the group becoming the sole owner of the hospital has, at the time of publication, been signed over 70,000 times.
Emily Duffy of Uplift, the group behind the petition, said: "This is an issue that people in Ireland are clearly outraged about.
"It's rare we see a petition go viral so rapidly, and it shows that people are deeply troubled by the State's utter disregard for the many victims of abuse which took place in institutions run by orders such as the Sisters of Charity."
Denise Kiernan, who created the petition, plans to send it to Health Minister Simon Harris and the Oireachtas Joint Committee on Public Petitions.
Harris has sought to play down the ownership issue, stressing the hospital will be run independently.
In a statement, the Department of Health said: "The identity and ethos of the current NMH will be retained. The new company will have clinical and operational independence in the provision of maternity, gynaecology and neonatal services, without religious, ethnic or other distinction, as well as financial and budgetary independence.
This independence will be assured by the reserved powers which are set out in the agreement and which will be copper fastened by the golden share which will be held by the Minister for Health.
"These reserved powers can only be amended with the unanimous written approval of the Directors and with the approval of the Minister for Health."
Speaking to Today with Seán O'Rourke on RTÉ Radio 1, Kieran Mulvey, the former chair of the Workplace Relations Commission, said money owed by the Sisters of Charity to the redress scheme was not discussed during negotiations to move the hospital.
Mulvey acted as a mediator between Holles Street, the current site of the national maternity hospital, and St Vincent's during the negotiation process.