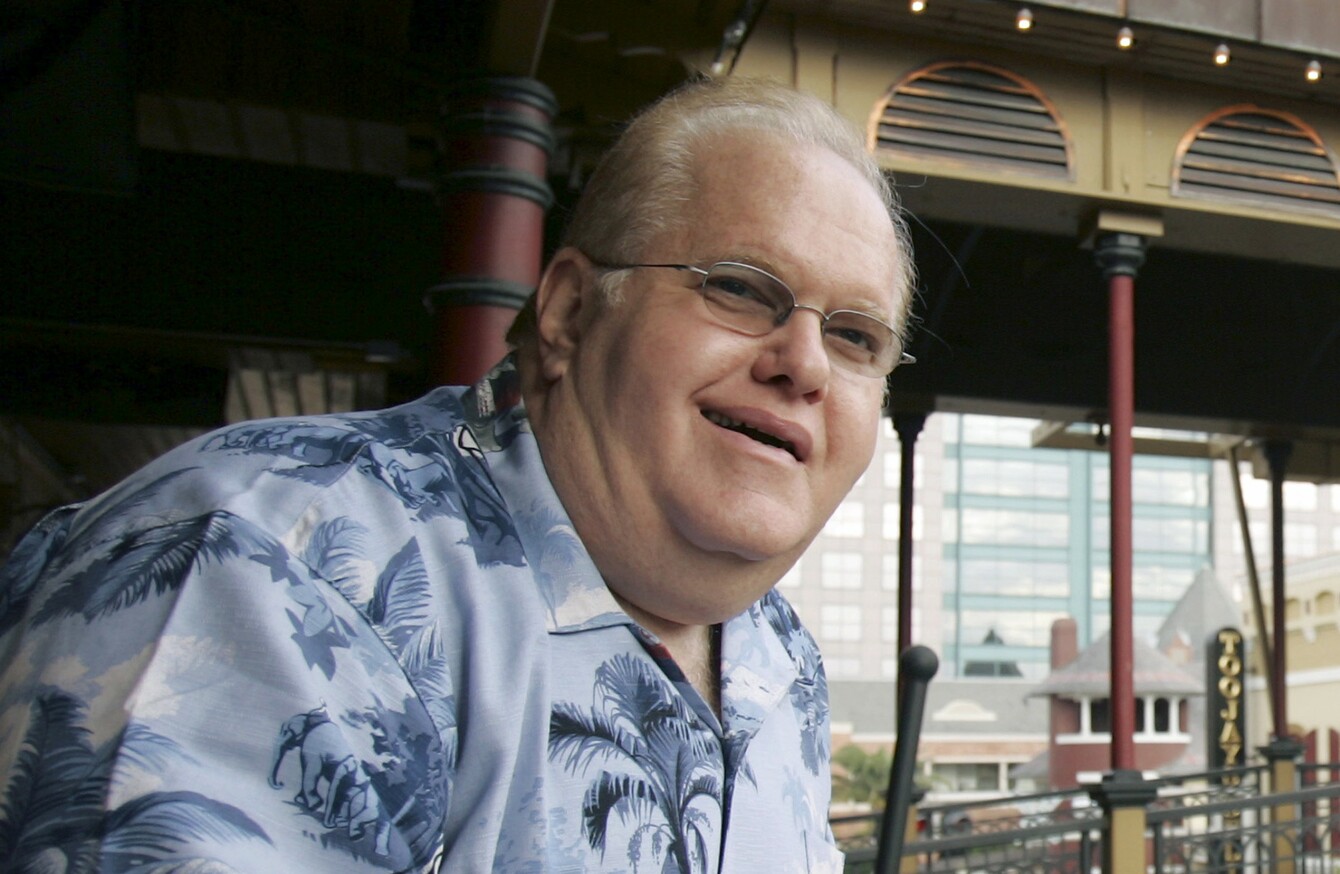 A 2007 photo of Lou Pearlman.
Image: JOHN RAOUX
A 2007 photo of Lou Pearlman.
Image: JOHN RAOUX
IT'S A DAY of rest, and you may be in the mood for a quiet corner and a comfy chair.
We've hand-picked the week's best reads for you to savour.
Kristi Coulter gave up drinking, and it gave her an entirely new perspective on women and alcohol.
(Quartz, approx 19 mins reading time)
Traveling for work, I steel myself for the company-sponsored wine tasting. Skipping it is not an option. My plan is to work the room with my soda and lime, make sure I'm seen by the five people who care about these things, and leave before things get sloppy (which they always do). Six wines and four beers are on display at the catering stand. I ask for club soda and get a blank look. Just water, then? The bartender grimaces apologetically. "I think there's a water fountain in the lobby?" she says.
Jason Dalton got into his Uber car in February, drove to a part of Michigan, and began shooting. Here is the story behind the terrible murders.
(GQ, approx 51 mins reading time)
 In the aftermath, as everyone struggled to comprehend the chaos Jason Dalton had caused, that was exactly what those closest to him suggested was the case. Brian, the man whom Dalton would characterize to the police as his best friend, said that during the hours they spent together that day, Dalton had been "a little more quiet" than usual, enough that Brian asked if anything was wrong. Dalton said no. He remembered Dalton asking him if he was interested in driving for Uber as well, but Brian told his friend he was too busy. Nothing about those hours gave Brian any hint what was coming.
There are those who believe fish don't feel pain – and those who do. David Ferry delves into the world of studying whether fish feel pain, and may make you think twice about your next battered cod supper.
(Outside Online, approx 11 mins reading time)
The backlash shouldn't surprise. In the past decade, researchers have produced a steady stream of evidence suggesting that fish do indeed feel pain. 

They've shown that

 the animals have pain receptors in their brains, learn to 

avoid painful situations

, and show 

signs of stress

 when confined in uncomfortable spaces. But actually proving what fish feel is nearly impossible. All scientists can do is poke or prod or shock them and observe their responses.
Attention music nerds: Zero Freitas has the world's largest vinyl collection, and only some of it has been digitised. Dominik Bartmanski went to the Brazilian warehouse where he keeps his records to find out about his passion for vinyl.
(The Vinyl Factory, approx 17 mins reading time)
I began to be distressed by having a large volume of records without anyone listening to them. I started to work with stores that I knew because I was a frequent buyer. I would offer what I had at home. I made my material available to a theatre. I had rare things, like a Hitler speech, which, at that time were, not easy to find at the push of a button. That was an embryo of the idea of the public collection.
Arlie Russell Hochschild has spent five years investigating the world of some of Trump's biggest fans. The result is an in-depth look at the lives of those for whom a vote for Trump is a vote for a new America.
(Mother Jones, approx 28  mins reading time)
The Guardian has started a new podcast series, Camera Off, which tells stories about people's unusual and interesting lives. This one looks at Michael, an American who was diagnosed with paranoid schizophrenia, and Chris, a Sheffield man and retired art gallerist.
(The Guardian, approx 20 mins listening time)
Michael was at medical school when he was gripped by paranoid schizophrenia which left him at the mercy of the voices in his head. He survived on the streets of New York for 10 years by believing he was part of a special intelligence force working to stop George Bush's evil plot to take over the world, until he hears the voice of Britain's Queen. Meanwhile, Chris was a retired art gallerist in England. One day, their eyes meet during a service at Westminster Abbey, and a story of friendship, love and survival unfolds.
…AND A CLASSIC FROM THE ARCHIVES…
He managed two of the world's biggest boybands – Backstreet Boys and N'Sync – but he also found himself accused of embezzlement, and worse. Lou Pearlman died this month, so here's a look back at a profile of him from 2007, which shows that he was accused by many of being a sexual predator.
(Vanity Fair, approx 55 mins reading time)
To a number of his former band members, Pearlman seemed so enamored of his male singers that it called into question his motivations for entering the music business in the first place. "Honestly, I don't think Lou ever thought we would become stars," says Rich Cronin, lead singer of the Pearlman boy band Lyte Funky Ones (LFO). "I just think he wanted cute guys around him; this was all an excuse. And then lightning crazily struck and an empire was created. It was all dumb luck. I think his motives for getting into music were very different."