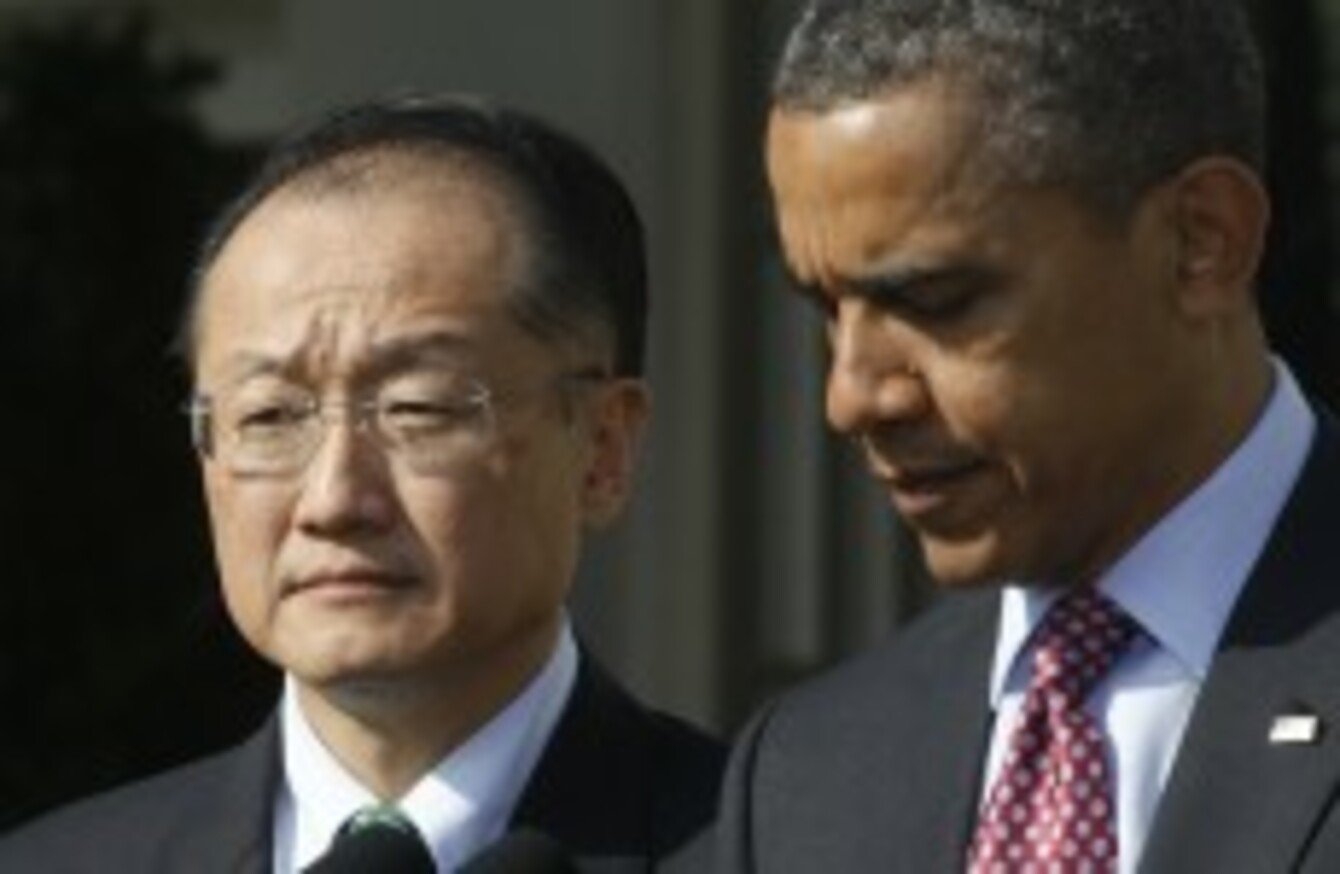 Jim Yong Kim with President Obama
Image: AP Photo/Charles Dharapak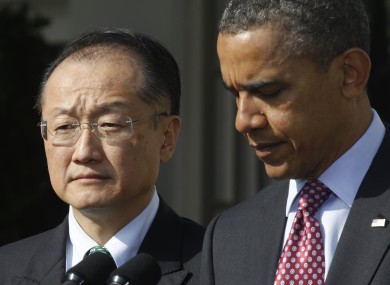 Jim Yong Kim with President Obama
Image: AP Photo/Charles Dharapak
JIM YONG KIM, a public health expert and head of an Ivy League university in the United States, has officially been appointed president of the World Bank.
The Korean-American is due to take up his new job on 1 July, becoming the 12th American president of the institution in its 68-year history.
Here's six things you should know about the incoming head of one of the world's most powerful institutions.
1. His appointment is unusual…
Presidents of the World Bank have usually come from the financial world: recent presidents came from Goldman Sachs, JP Morgan, and Bank of America. Jim Yong Kim's background is different. He is a Harvard-trained doctor who has been working in development and education. He co-founded an organisation to provide cheap healthcare to people in Haiti, taught medicine and anthropology in Harvard, and has been the head of Ivy League university Dartmouth for the past three years.
2. …but not that unusual
Ever since the organisation was founded in 1944, every single head of the World Bank has been an American. The head of the International Monetary Fund (IMF), the World Bank's sister organisation, has always been a European. In an unusual move, Nigerian finance minister Ngozi Okonjo-Iweala ran against Kim for the job in what was one of the first times that there was competition for the role. "You know this thing is not really being decided on merit," Okonjo-Iweala said after Kim was announced as the nominee by President Barack Obama.
3. He's multi-talented
(Jim Yong Kim at his inauguration as president of Dartmouth in 2009. AP Photo/Jim Cole)
As well as being voted president of his class at secondary school and receiving the highest grade at the end of his final year, Kim also played quarterback for the American football team and point guard on the basketball team. He has an arts degree from Brown University, a medical degree and PhD from Harvard, and as well as lecturing at Harvard, he was also a director at the World Health Organisation.
4. He wants to change the focus of the World Bank
Having worked in development for many years, Kim has said that he wants to see the World Bank focus on evidence-based solutions over ideology. Speaking after being selected as president yesterday, Kim echoed the World Bank mission ("Our dream is a world free of poverty") and said he wants to ensure money gets to the poorest people to help rebuild communities in developing countries.
5. He has a tough job ahead of him
(AP Photo/Gregory Bull)
The World Bank was originally set up to help rebuild Europe after the Second World War. Its focus shifted in the 1960s to instead coming to the aid of developing countries in poverty.  However its Shock Doctrine-style economics and prohibitive rules for helping stricken countries have seen it fall out of favour in recent years. The Telegraph notes that private organisations like the ones run by Bill Gates and Bill Clinton are now providing help to some of the world's poorest countries – while at the same time, countries like Brazil and China have become less inclined to take loans from the World Bank given the high amount of private investment into their economies.
6. He has a vague link to Arcade Fire
(AP Photo/Graham Hughes)
In 1987, at the age of 28, Kim co-founded an organisation called Partners in Health which began providing free healthcare to people in Haiti and giving drugs to people to help treat infectious diseases which would otherwise be fatal. The organisations has grown massively and now employs over 13,000 people in 12 countries. Arcade Fire have long been advocates for Partners in Health. Régine Chassage's family emigrated from Haiti to Canada before she was born, and the group has worked with the organisation over the past nine years to raise money and draw attention to the situation in Haiti.