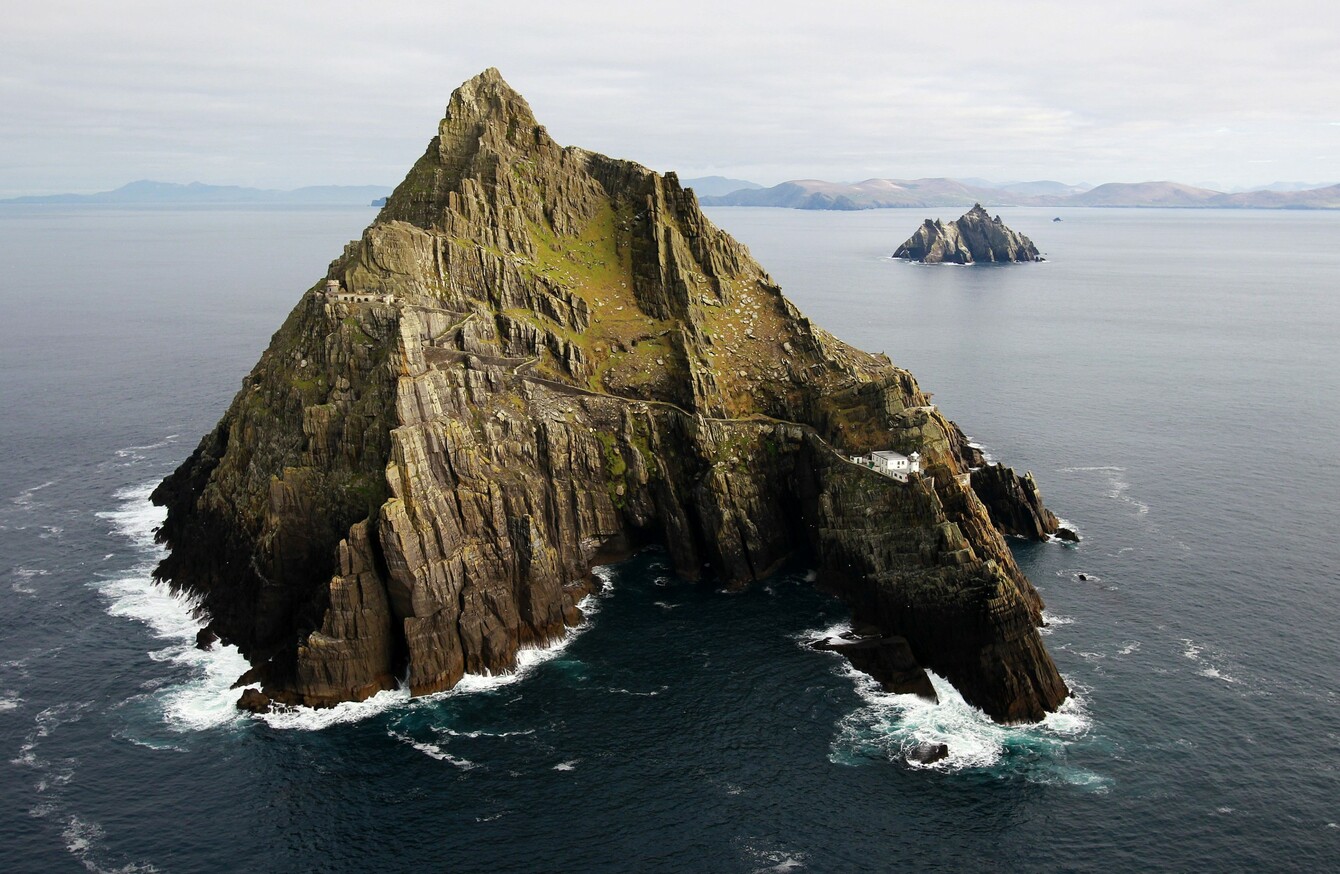 Image: PA Wire/PA Images
Image: PA Wire/PA Images
SKELLIG MICHAEL, THE UNESCO world heritage site, has suffered a "significant" rock fall which could delay its opening to tourists.
The Office of Public Works says that staff found the rock fall last Friday when checking the island's safety ahead of its opening to visitors next month.
The fall occurred when material fell from the upper slopes onto the roadway below.
Grellan Rourke, Senior Conservation Architect for Skellig Michael told RTÉ's Morning Ireland that the fall wasn't as big as the one which occurred last year.
"We haven't had many rock falls in my 38 years working there, but those that have happened in bunches, which gives us cause for concern."
Rourke said that weather can cause some of the movement of rock, but played down concerns that filming of two Star Wars films was responsible.
"It's a natural phenomenon. It's just unfortunate that we've had two in the last two years, which comprises 50% of all rock falls in 40 years. But it's nothing to do with filming.
"I think weather conditions have played a role."
Rourke said that staff have been taken off the island while safety staff access a particular rock, but nobody has been on the island since October.
He estimates that the rock fall happened in January or February.
A team will make a decision on opening the island to visitors next week.