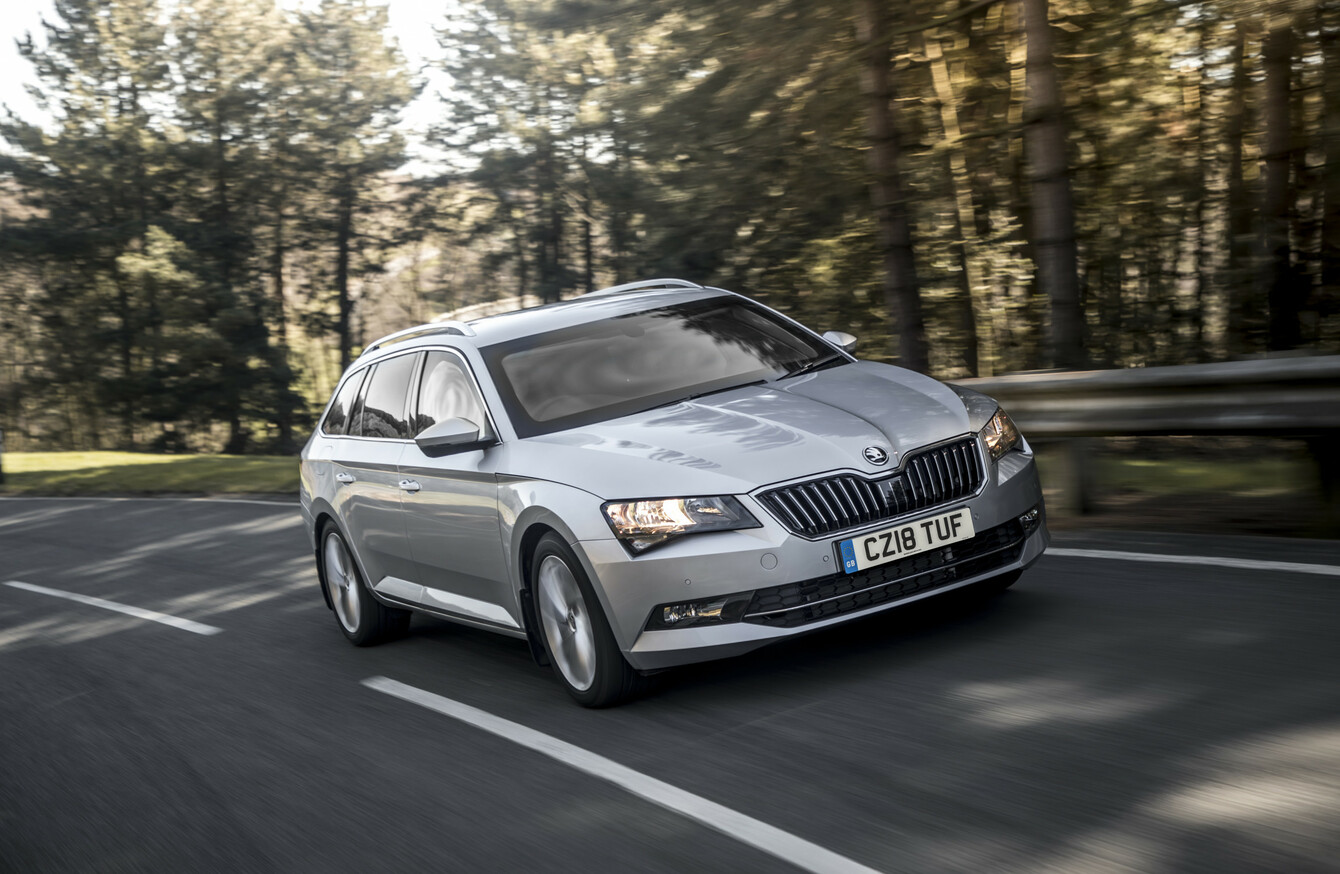 Image: Newspress
Image: Newspress
DON'T LET THE mild mannered looks of this Skoda Superb estate fool you. This is no ordinary family car. It is, in fact, a ballistic and bullet resistant model.
The armoured Superb Combi is the end result of a joint venture project between the Czech car maker and a UK-based convertor.
Following three years of development this, the finished model, is virtually indistinguishable from the standard production car apart from the fact that it offers bullet and blast protection to occupants.
If you're the kind of person who needs an armoured yet spacious five seat car with a cavernous boot this Skoda Superb Combi (Skoda-speak for estate) will be perfect for you.
Protection is provided by a combination of bullet-resistant glass, high strength steel and composite materials. Other features incorporated into the design include adaptations to the wheels so that they can continue to run even if the tyres are deflated, allowing the driver to get to a place of safety after a blowout.
There's even an emergency lighting and siren system for really tricky situations.
The passenger cell has been reinforced to the extent that it meets PAS 300 (a civilian armoured vehicle test) requirements for ballistic and blast protection.
Additionally, the suspension and braking systems have been upgraded to account for the additional weight of the car, with the former modified to ensure safe and accurate handling at high speeds.
There is a four-week lead-time on building an armoured Skoda Superb Combi and the cost for this added piece-of-mind on your life is a hefty €133,000… but it does also comes with a three-year warranty as standard.
Want to make sure you don't miss out on anything going on in the world of motors? Like us on Facebook and and follow us on Twitter for the latest updates.