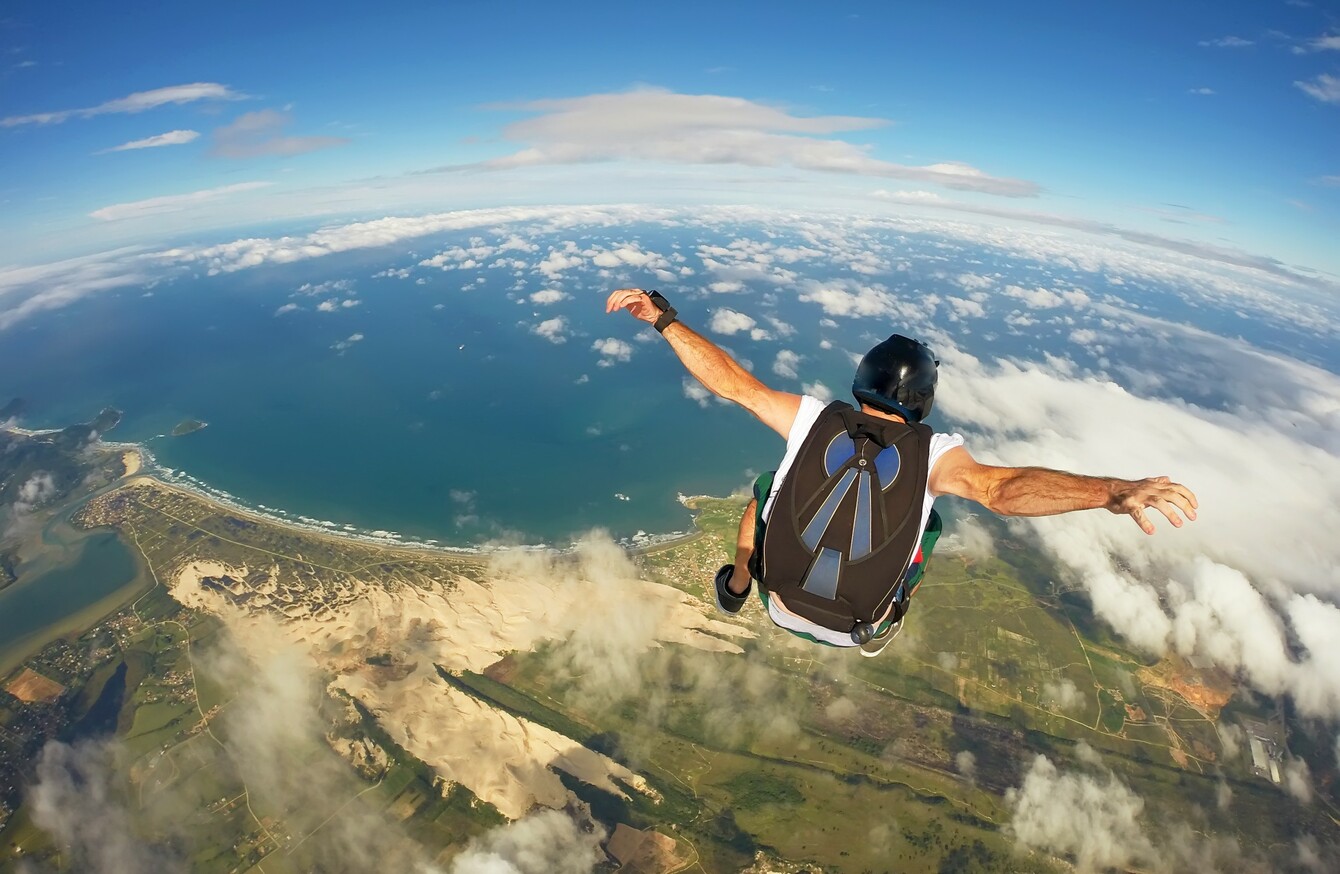 File Photo
Image: Shutterstock/Mauricio Graiki
File Photo
Image: Shutterstock/Mauricio Graiki
THIRTEEN SKYDIVERS ESCAPED from a burning plane in Colorado by parachuting to safety.
One of the plane's engines went on fire over the weekend after the aircraft collided with birds, igniting the motor.
Staff from the skydiving company, Out of the Blue Skydiving, posted a message on their Facebook account yesterday.
We are so proud of our entire crew for turning what could have been a tragedy into a non-event.
While the bird(s) that our plane struck and ingested in flight didn't fare well, all 13 skydivers on that load and our pilot are safe and sound tonight.
It's reported that feathers from the birds were found embedded in the plane's engine.
The skydiving company added that the situation was an example of why emergency training is so important.
"Thank you to our instructors, videographers and fun-jumpers on that load for remaining calm and applying your training to a real-life situation."