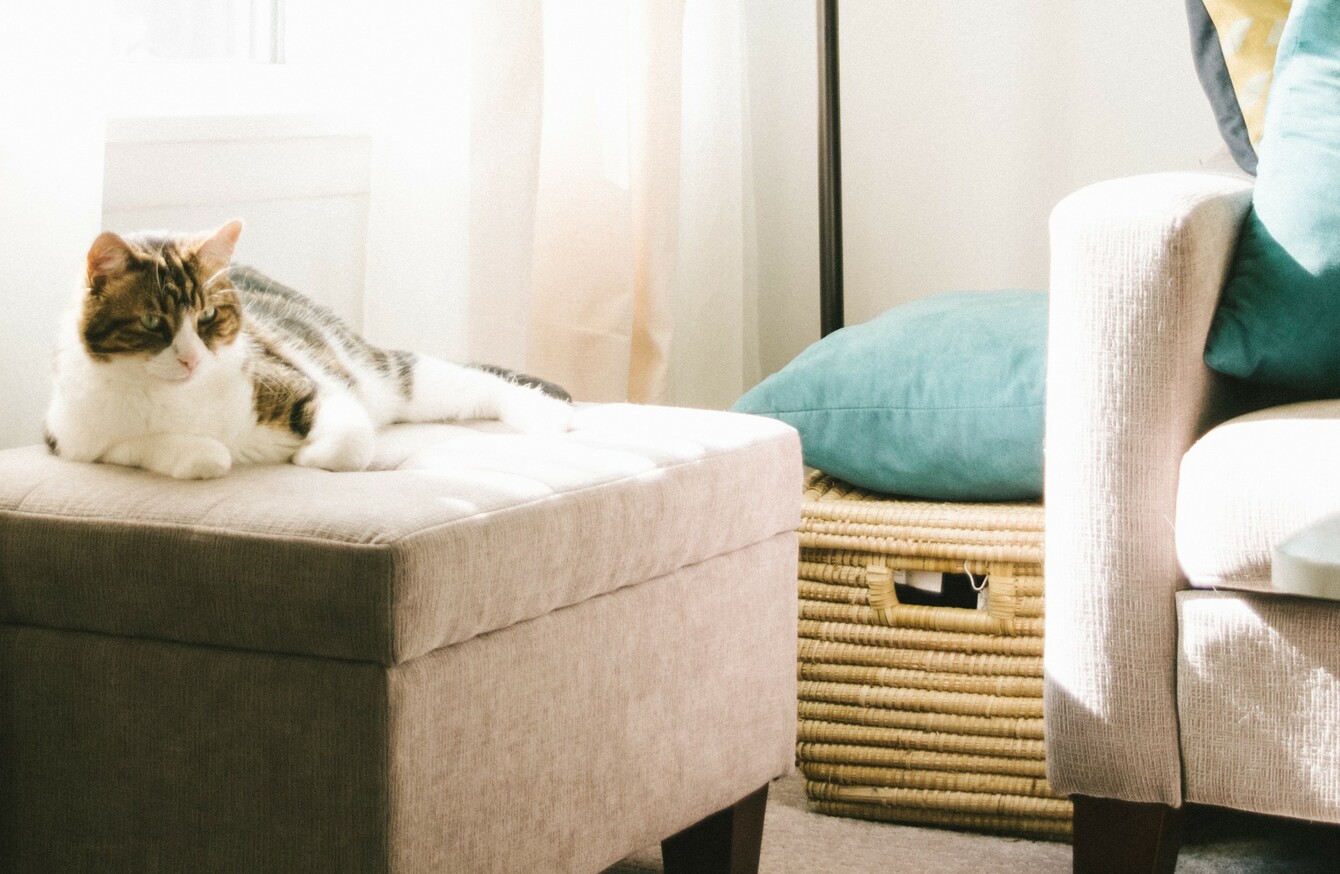 THE QUEST TO find more storage can be never-ending as time goes on and your belongings build up.
Typical storage solutions can often be bulky and purely functional, which can interfere with the your room's design and overall aesthetic.
So, this week, we've hunted down six clever options that will keep you space clear and clutter-free – while keeping your home looking great, too.
Build it in: How's this for an innovative way to keep things out of sight and mind? We love how @whitehouse_design has created a secret storeroom in the attic behind this bookshelf – perfect for old toys or decorations that may only make an appearance every once in a while. It could also become a fun secret playroom for the kids.
Look to attic specialists like Loft Convertors Ireland to see if they can create something similar.
A seat by the window: Window seats with built-in storage are multifunctional and space-saving all in one. They let you relax and enjoy the view while making clean up quick and easy. @sharpsbedrooms incorporates one with an elegant tufted seat into this roomy walk-in wardrobe.
Don't fancy going bespoke? Check out this Burcot upholstered bench with storage that might do the trick.
Under the stairs: Introducing storage that fits neatly against existing fixtures lets it blend in seamlessly and cause less of an obstruction. @jessica.waldron cleverly uses the shape of the staircase to house a large collection of books.
Check out the PLATSA collection at IKEA for modular storage options.
Hiding in plain sight: On the other hand, if you're a minimalist who likes to keep things streamlined, hidden drawers under the stairs are also a great option. Even if what's behind the drawers is a bit haphazard, these handy compartments built by @loftsolutionsni might keep your things somewhat organised.
Chat to Loft Solutions NI about how you could make this work in your home.
A coffee table double: @mummy_likes_gin uses a good-looking chest that also works as a coffee table in this bright and airy room. It creates an interesting focal point while adding contrast with the brickwork wall.
Nab this Pushkar storage trunk from Home Street Home.
Make your ottoman work: A handy ottoman in the bedroom can work as storage or just a nifty place to keep washing before laundry day. @koda.interiors creates cosiness and softness with this round design, placing it at the foot of the bed.
Try the Highland button footstool from Marks & Spencer.