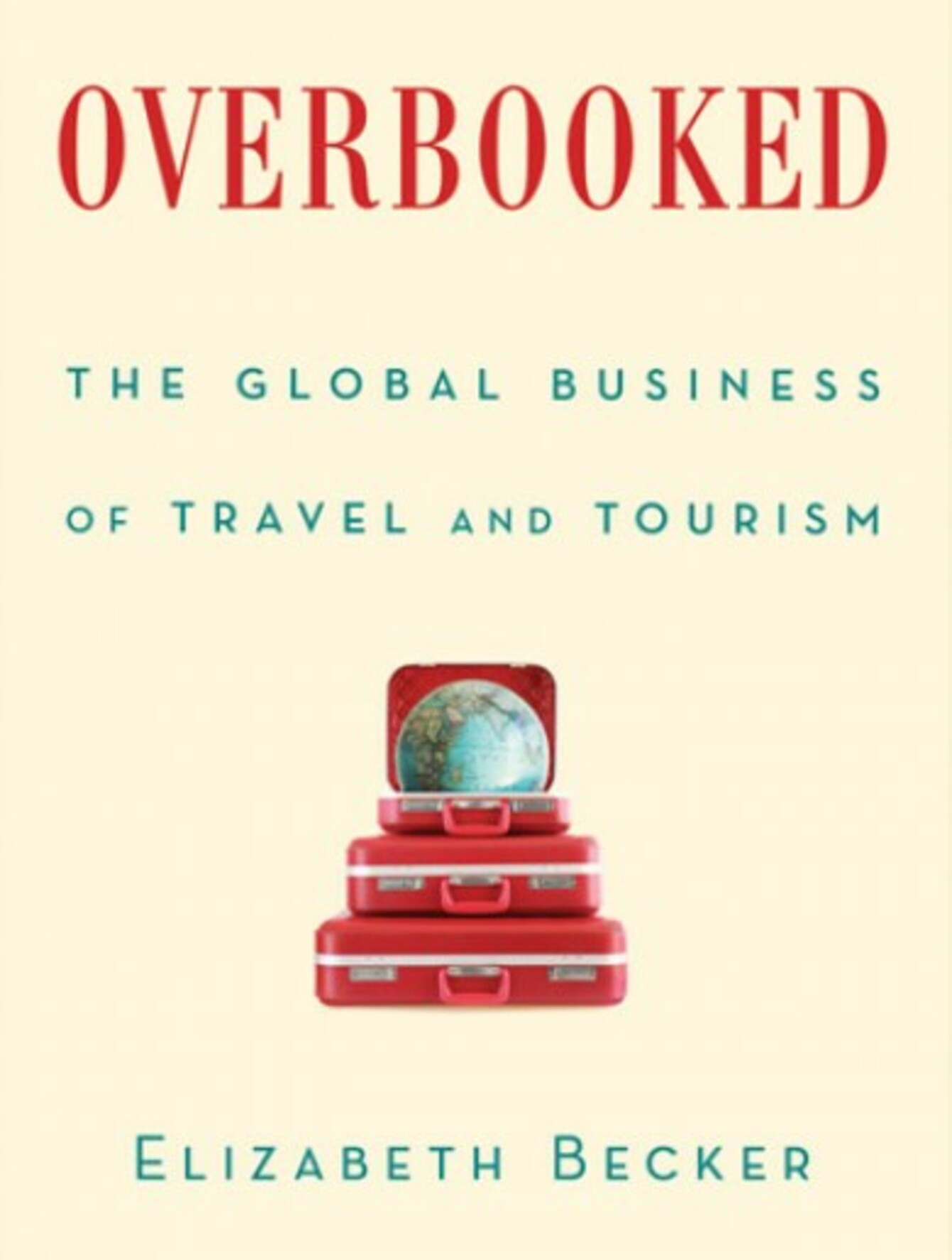 AS PART OF this month's theme of Tourism and the SME, we've taken a look at Elizabeth Becker's Overbooked: The Exploding Business of Travel and Tourism.
When the author's mother took off on a late-life travel adventure, it was the mid-1980s and she was one of 250 million tourists travelling internationally every year.
"Today that figure is one billion and growing," writes Becker, as she sets off to examine how travelling became arguably the biggest industry in the world – and who can gain, or lose, from that phenomenon.
Who should read this book?
Anyone with a business on which tourist numbers impact – but also anyone in government who has the power to mould how tourism can shape a country's culture, environment and economy, for better or worse.
What will it tell me? 
How the tourism industry has grown by encouraging the notion of leisure travel from what was once a "privilege" to "a basic right". (And how this should bring with it an increasing sense of responsibility from both tourists and the industry on the sometimes negative impacts of this growth, eg, environmental, exploitation, property prices for locals.)
From an industry perspective, Becker's illustration of various forms of tourism through case studies is fascinating and comprehensive. She looks at cultural tourism via France, Venice, Camobodia; consumer via cruises, Dubai; nature via Zambia, Costa Rica, Sri Lanka. And she looks at how the old giant of tourism – the US – compares to how it's being approached in what she terms "the new giant", China.
Becker, as a prize-winning US journalist, has a particular interest in the effect of travel journalism on the industry. She finds the relationship between the tourism industry and travel writers to be insidious, with "rave reviews" the return for "free trips, meals, hotels and nights on the town". This, she argues, serves neither overhyped destinations nor the traveller well.
Instead, she points to the example of Costa Rica which she says "is a laboratory for ecotourism, trying to protect the wilderness and all the wild things that live there and still have a profitable tourism business".
This almost-400 page leap into the tourism sector concludes that sustainability has to be more than a marketing buzzword on a glossy brochure for countries to protect the very cultural, natural and other attractions that bring in visitors.
In a nutshell: Both tourists and those who make a living from them have a stake in resisting 'fast' tourism and cultivating more long-term goals. Is it elitist to wish for 'better' tourism – or just good economic sense?
If you liked this, you'll love:
The Naked Tourist: In search of Adventure and Beauty in the Age of the Airport Mall>
No Frills: The Truth Behind the Low-Cost Revolution in the Skies>