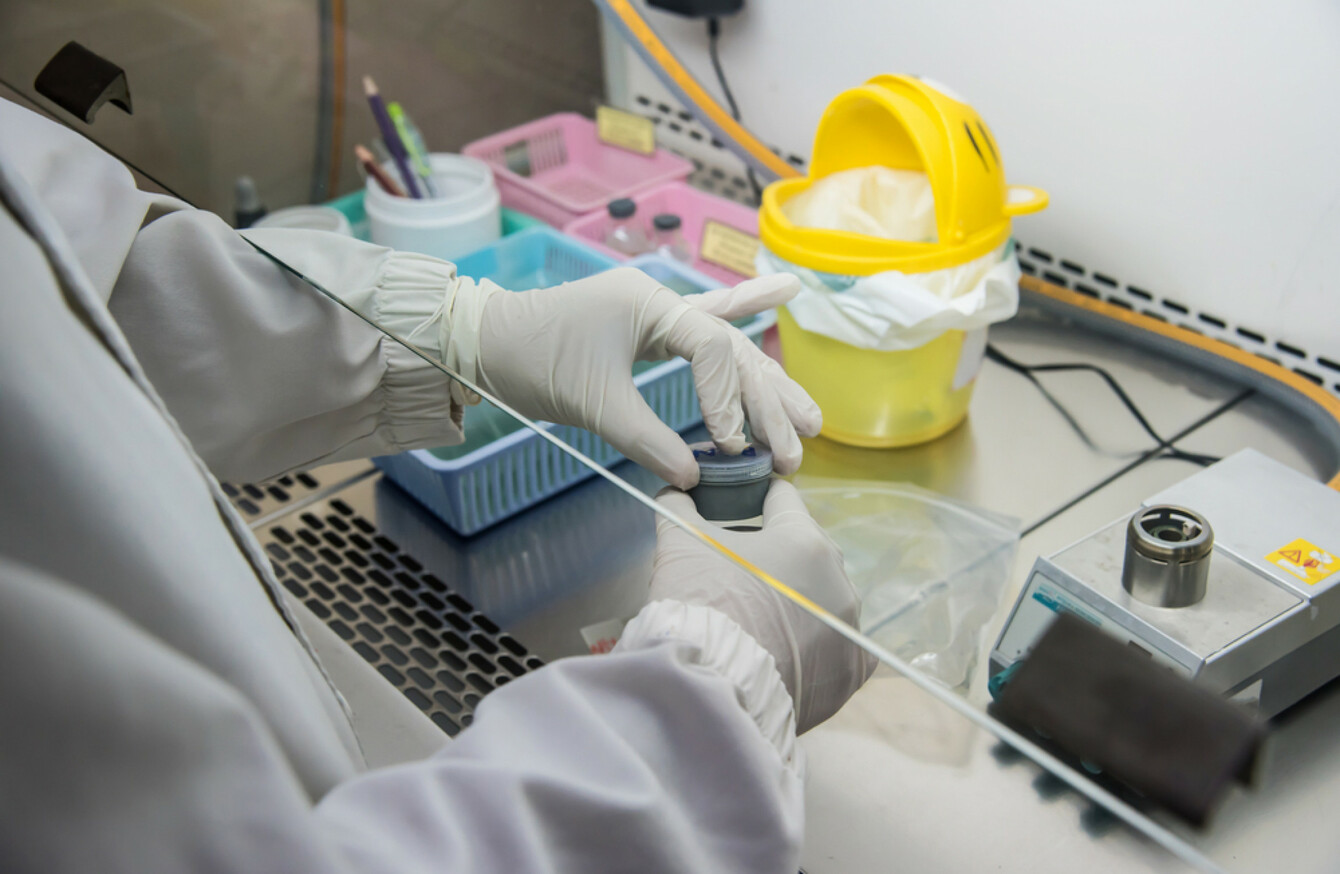 Image: Shutterstock/Sappasit
Image: Shutterstock/Sappasit
A FORMER MEMBER of the National Cervical Screening Program says he raised concerns about the outsourcing of smear tests 10 years ago, but they were dismissed.
Doctor David Gibbons was chair of the cytology/histology group in the quality assurance committee of the National Cervical Screening Program.
Speaking to RTÉ, Gibbons said he warned the CEO of the National Cancer Screening Service that the outsourcing of smear tests would lead to missed cases.
Last week Vicky Phelan, who was given incorrect smear test results in 2011 and told she was cancer free, was awarded €2.5 million by the High Court. Her case has led to a major audit of the National Cervical Screening programme.
This morning, RTÉ reported that an audit of the CervicalCheck programme has revealed that 12 of the 206 women whose cases were pinpointed in a review have died, while around half of this number could have potentially have benefitted from earlier treatment and were not told about this diagnostic delay.
A serious incident management team is gathering information from 13 hospitals.
'Mismatch of systems'
Ireland follows the same smear system as the UK – where in-depth screens are carried out every three years. However, America screens on a yearly basis.
Gibbons said: "The United States system screens on a yearly basis, and they do a quick screen every year so they get repeated bites at the cherry.
"In Ireland, the system was set up with a three-year screen. A three-year screen works if you have a deep screen every three years.
Our scientist were screening 25-30 cases a day, American scientist were screening 80-100 so they were screening three to four many in a day.
"So we were worried with the figures we were getting back from America, and with the mismatch of the systems, that there was going to be a problem."
'Sub-standard smear'
He explained that a backlog due to under resourcing was what led to some smear samples being outsourced to America.
"When we got the smears back from America we looked at their figures and they were finding significantly fewer high-grade dysplasias that we were in the same population.
"We were finding 1.8 per 100 and they were finding 1.2, which is a third less.
"These were high-grade dysplasia smears predicting precancer, the smears you're trying to intercept.
You might think we were finding too many but we were being heavily audited and our cases were real so they were finding too few.
Gibbons added that because the Irish smear samples being carried out in America weren't being checked as often as the American system, "We were having a sub-standard smear every three years which could potentially lead to problems."
We estimated from the figures that we got back from America that a possible 1,000 cases a year might be missed but we couldn't be at all certain as there were so many variables.
'Dangerous'
Gibbons said he went to see Tony O'Brien who was heading up the cervical screening program at the time.
"I met him in his office … I expressed those concerns and I said that over a 10-year period this will cause problems.
"I resigned then from the committee." Gibbons added that talented scientists from the committee also resigned.
We thought it was dangerous, we thought the problems wouldn't become apparent for 10 years.
"They didn't really address our concerns, they continued to push on with introducing this outsourcing despite our advice.
"It went to the Dáil then, to be passed through the Dáil. It became a political football and as democracy works, they pushed it through and unfortunately this is where we got to now."
Numerous medics warned against the decision to outsource screenings at the time. Former master of the Rotunda Hospital Sam Coulter-Smith and former Health Minister James Reilly were among those fighting against the move.
Reilly told the Dáil in November 2007:
There is no attempt to build up resources and services in the State. Sending smears to the United States will lead to further problems because it increases the likelihood of errors of interpretation on this side of the Atlantic.
Today Sinn Féin member of the Public Accounts Committee, David Cullinane, called on the head of the HSE, Tony O'Brien, to appear before the PAC to address issues relating to the ongoing national cervical screen programme.
"I have written to the clerk of the Public Accounts Committee to request that Tony O'Brien appear before the PAC at the earliest possible time to answer questions regarding the outsourcing of Irish smear tests to the US in 2008."
Last month O'Brien announced that he is to step down from his current position as HSE executive director this summer.
TheJournal.ie has questioned the HSE about the criticism of the outsourcing of smear tests, but has not received a response.