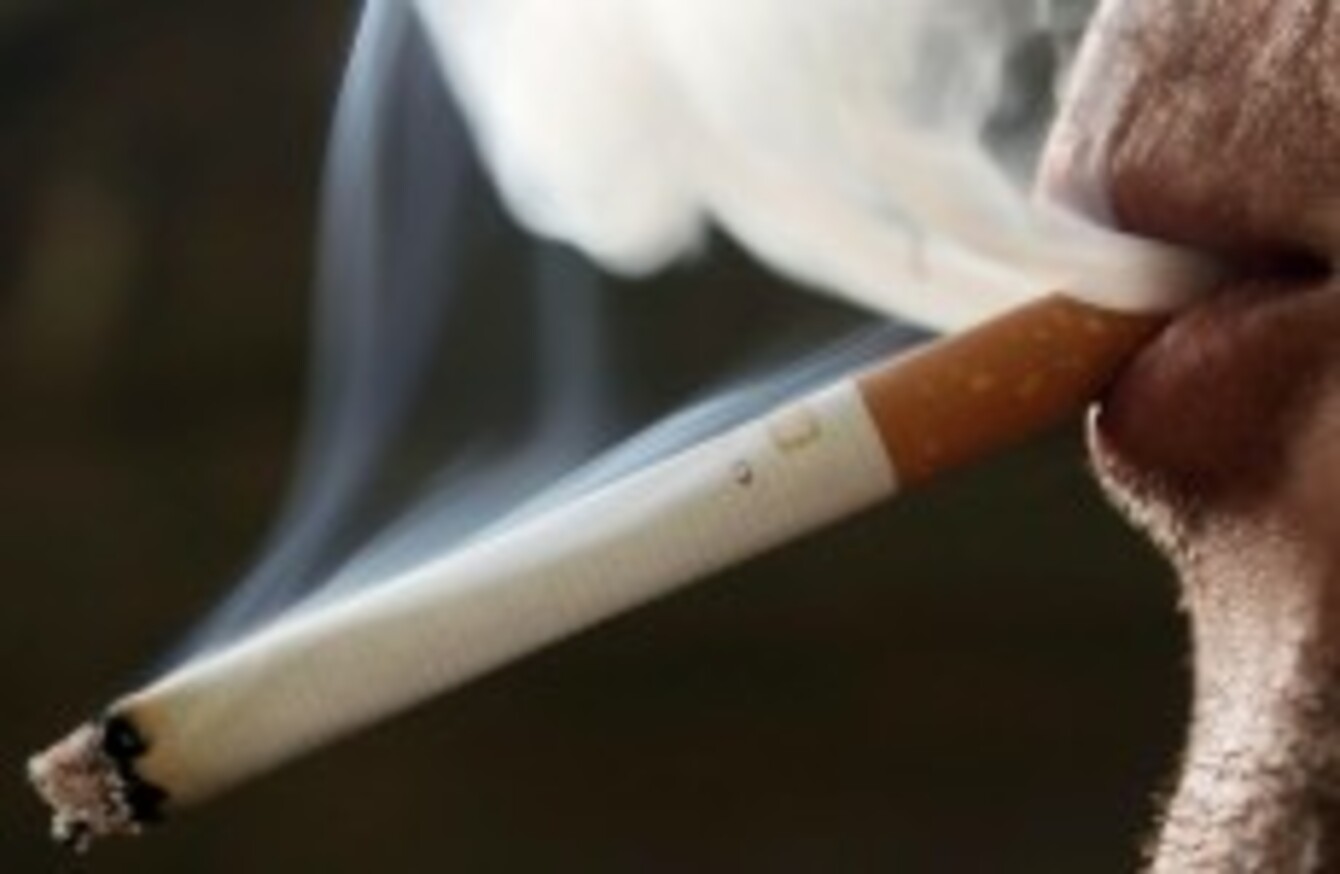 Image: Owen Humphreys/PA Wire/Press Association Images
Image: Owen Humphreys/PA Wire/Press Association Images
SMOKING IS TO be stubbed out on campus at a group of Irish hospitals this year.
The Mid-Western Regional Hospital Group will introduce a smoke-free campus policy on World No Tobacco Day, which falls on 31 May 2012.
The news comes from the HSE today, who said that from 31 May it will no longer be possible to smoke in any of the hospital  grounds, such as entrances, doorways, walkways, internal roads, bus shelters, car parks and bicycle shelters.
The new policy will apply to the Mid-Western Regional Hospital Group sites, which includes St John's Hospital, Dooradoyle, Regional Maternity, Nenagh General, Ennis General and Croom Orthopaedic Hospital.
Anyone who enters the hospital buildings or grounds – from staff and patients to visitors and contractors – will not be allowed to smoke.
A spokesperson from the anti-smoking group ASH Ireland told TheJournal.ie:
We welcome this decision and hopefully this will lead to all hospital campuses being smoke free in the very near future, which we know is the aim of the current Minister. ASH Ireland is particularly keen that the Minister will proceed with banning smoking in cars transporting children under 16.
The HSE has set a target of introducing a Smoke Free Campus Policy to all health campuses by 2015.
The launch of the no-smoking initiative has a theme, which is Clearing the Air, and the Orange Gerbera has been chosen as the symbol for the campaign. The gerbera itself has been identified by NASA and Dr BC Wolverton to be an air filtering plant and on World No Tobacco Day a 'Clearing the Air' garden will be placed in the centre of the main reception area of the Mid-Western Regional Hospital Dooradoyle.
The garden was designed by Olivia Donovan, a community artist, and will be filled with a spread of multi coloured Gerberas made by the children from the Children's Ark. Members of the public are invited to come and make their own flower and support the initiative.
Brian Casserly, Respiratory Consultant at Mid-Western Regional Hospital, said that 5,500 people die from smoking related disease in Ireland every year and that these deaths are avoidable.
Smokers have increased risk of cancers, respiratory and heart disease as well as having babies with low birth weights. Studies show a smoke free workplace improves health outcomes and also encourages active smokers to quit or reduce consumption. We hope that all the people using the amenities in the six hospitals will support this very important health promotion initiative.
All patients are being informed of the new policy in advance of their admission to hospital and, when admitted, patients who smoke will be offered free Nicotine Replacement Therapy (NRT) during their hospital stay. Patients can also be referred to the Hospital's free Smoking Cessation Service.
Fearghal Grimes, Chief Executive of St John's Hospital, acknowledged that "initially, people may find the change challenging, but this initiative will have a positive long-term benefit and deserves support".
A number of hospitals have already successfully implemented a smoke free campus, including St Vincent's University Hospital, Connolly Hospital Blanchardstown, Mater Misericordiae University Hospital, Galway University Hospitals (GUH) and Cork University Hospital.
Those who wish to stop smoking can find more information on www.quit.ie and www.facebook.com/HSEquit.
The National Smokers' Quitline is available on 1850 201 203 and is open from 8am – 10pm, Monday to Saturday.