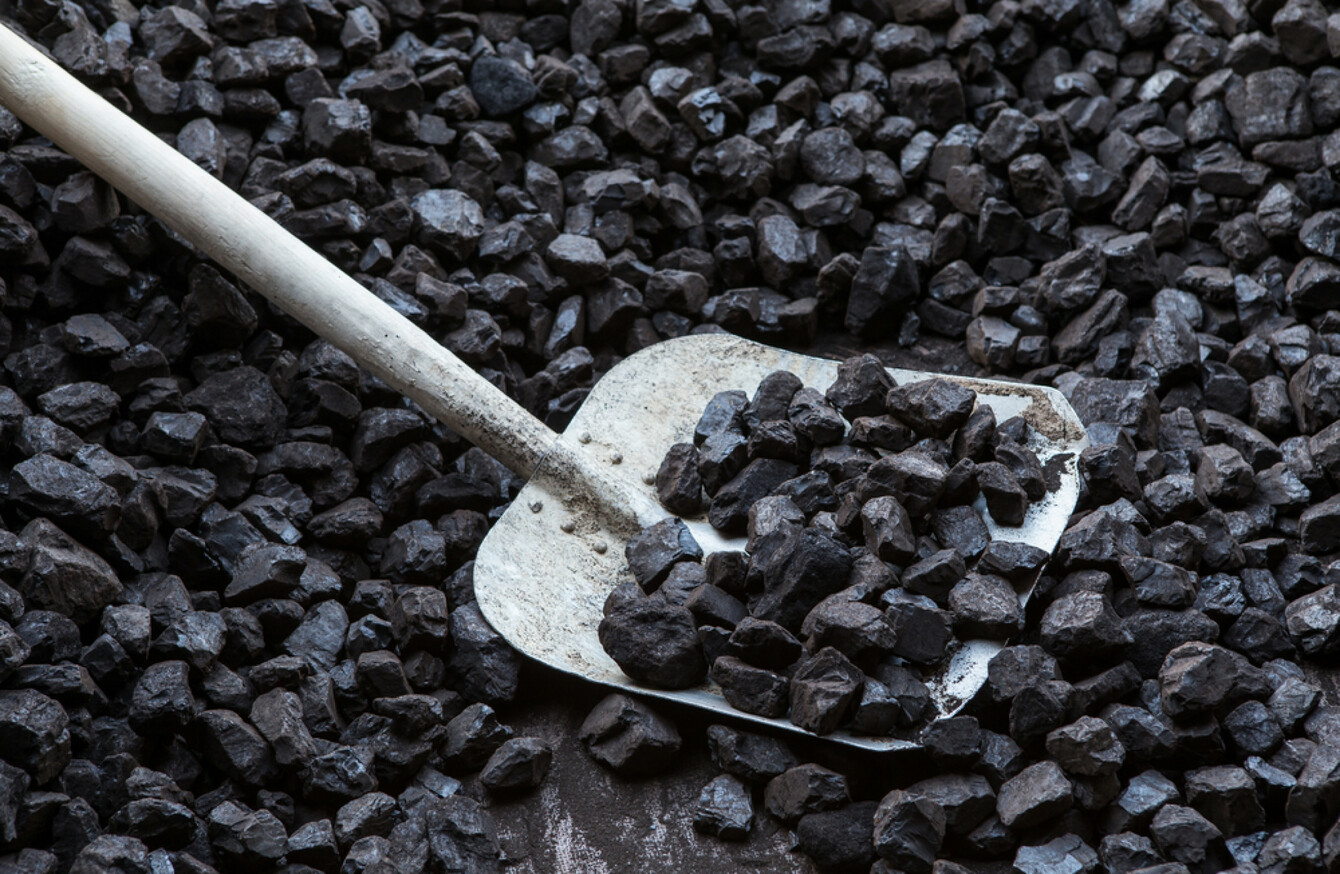 Image: Shutterstock/xtrekx
Image: Shutterstock/xtrekx
THE BAN ON the sale of smoky coal, which has been in place in Ireland's major cities for a number of years, will be extended nationwide from Autumn 2018.
Minister Denis Naughten is to brief the Cabinet this morning on the timeline of the introduction of the nationwide ban.
A ban on the sale of smoky coal was first introduced in Dublin in 1990 and research has shown this move resulted in 350 fewer deaths per year throughout the city.
The Environmental Protection Agency has repeatedly highlighted that air quality is significantly worse in smaller towns during the winter months because large quantities of solid fuel are being burned.
Ireland was required to consult with the European Commission to give effect to the ban to ensure the measures are compatible with EU legislation.
Naughten is expected to announce that the negotiations with Member States have ended successfully, leading to the next stage of the process that will see the countrywide ban come into effect from next year.
The ban will be introduced incrementally, beginning in the heating season – Autumn 2018.
It's not proposed to introduce an immediate ban on the sale and distribution of smoky coal at that point but to allow a 12 month period for the industry to "wash through" existing stock.
A full ban will come into effect from Autumn 2019.
"Today is a key milestone in the process that will see a nationwide ban on smoky coal," Naughten said.
Four people a day in this country are dying as a direct result of complications from poor air quality and one in five children in Ireland suffer from asthma.
"The final stage of the process involving the residential fuel industry, agencies and the general public is now underway that will ensure a smooth transition to the nationwide ban."
Naughten will also inform Cabinet on new measures be is introducing for families that avail of Government funded home energy upgrades.