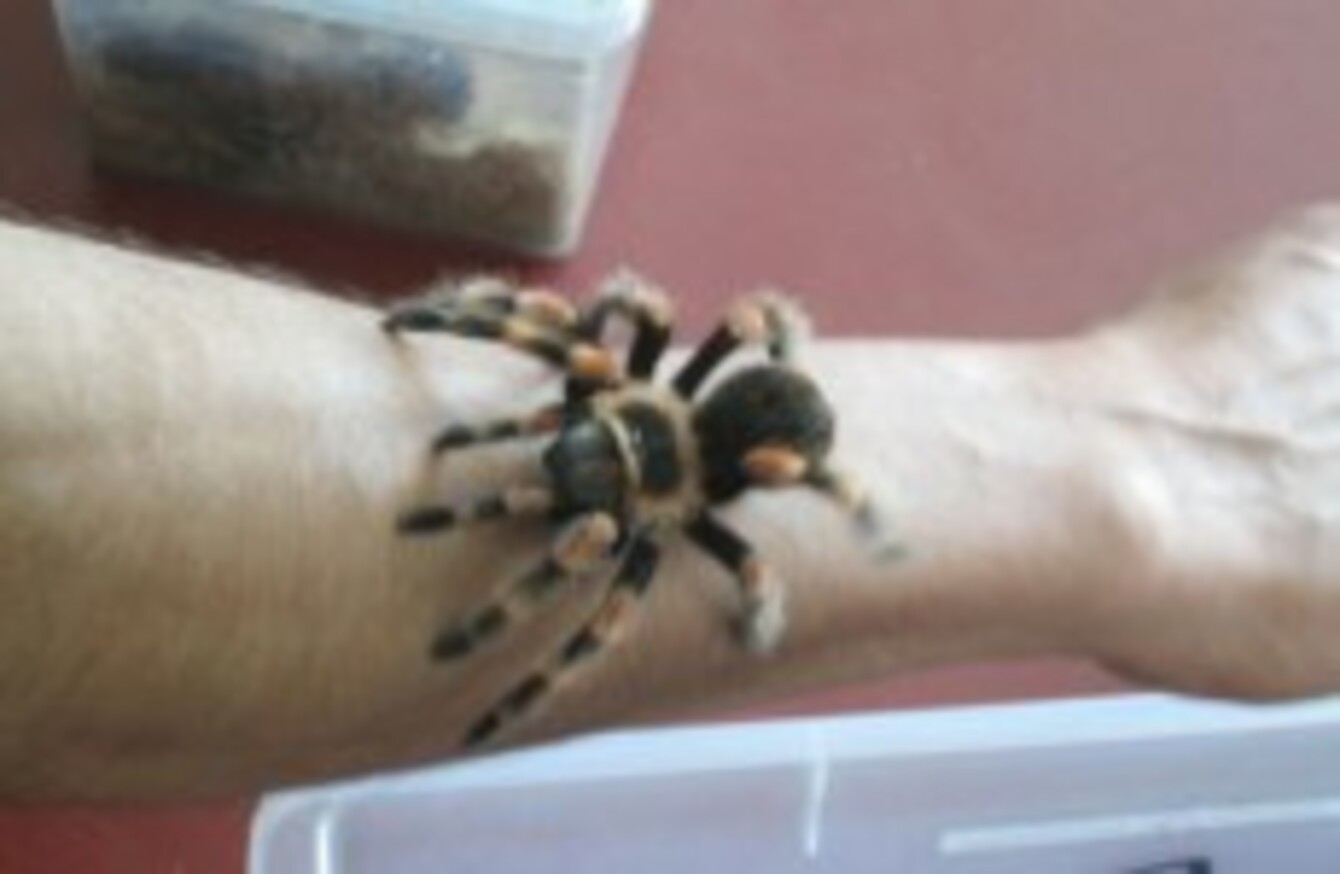 A Mexican redknee tarantula found in the house.
A Mexican redknee tarantula found in the house.
DEAD SNAKES, TARANTULAS and venomous scorpions were found in a house in Cork last week.
The Cork Society for the Prevention of Cruelty to Animals discovered the animals after it was contacted by a member of the public who wasn't happy with the conditions they were living in.
Speaking on RTÉ Radio One this morning the manager of CSPCA Vincent Cashman said:
There was roughly 100 individual animals. Unfortunately we removed 48 boxes of dead animals. There were 54 carcasses there of various states – be it tarantulas, snakes, scorpions.
"We also found a lot of live tarantulas and different types of snakes as well."
Cashman said the animals were badly neglected and were being kept in appalling conditions.
Hundreds of dead cockroaches were also recovered from the house in Douglas. It's understood they were being bred in the house as feed.
The owner of the animals was away on holidays with his family when the search was carried out but he did give permission for the CSPCA to go into the house and remove the animals and to sign them over for re-adoption.
Cashman said the owner "maybe just became overwhelmed by the amount that he had".
Arrangements are now being made to rehome them at the reptile house in Fota Wildlife Park and Tayto Park
Cashman added, "There is no problem with anybody keeping a snake, tarantula, whatever it is…it's okay for people to have them but they have to be knowledgeable."