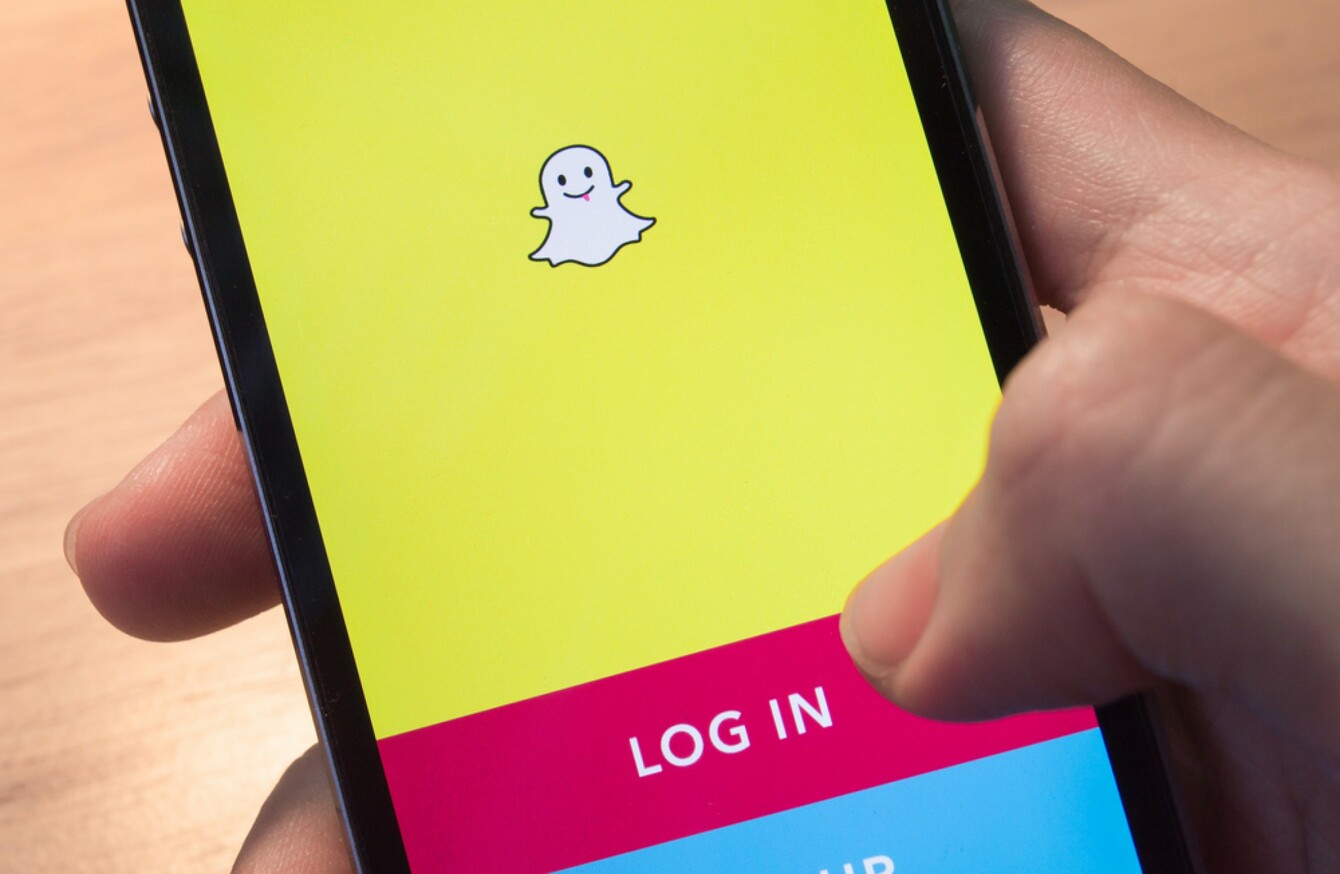 Image: Shutterstock/Wachiwit
Image: Shutterstock/Wachiwit
A NEW SNAPCHAT update which introduces a map feature that lets users track each other's exact location in real-time is raising safety concerns for parents.
'Snap Maps' puts users and their photos onto the new interactive in-app map where friends and other Snapchat users can track where they are at any given time.
When users activate the feature for the first time, they are given three options: an option to make their location visible to all their friends, to selected friends only or to no one at all. Snapchat is calling the latter option 'ghost mode'.
Videos and photos that users have posted publicly to their 'story' can be discovered by anyone on the map.
Users who have chosen to share their location with their in-app friends can be seen on a map that's precise enough to show the street they are on, and even their precise location on that street.
Safety fears
Programme director of CyberSafeIreland Cliona Curley is advising parents to ensure the privacy settings on their children's apps are secure.
"It's not a good thing if kids are giving away personal information online, that could include anything from their full name, to their age, to their location," she said.
"In terms of location in particular, it's very easy for adults with a sexual interest in children to find them online and correspond with them.
There's an added danger if they can actually physically locate these children as well. A lot of the apps will try to share your location, sometimes children aren't aware of it and oftentimes their parents aren't aware of it.
Source: Snapchat/YouTube
Curley warned that with Snapchat, it can be particularly difficult for parents to stop children from using the location setting. In order to use Snapchat's filters (which allow the user to add cartoon images or draw on their photos and videos) the location setting must be turned on.
"You have situations where apps add new features, that's the case with Snap Maps, they've added this feature to Snapchat. It's a real challenge for parents to keep on top of these changes and realise the implications of children sharing their locations.
If you take a photo or video on Snapchat, you can draw little things on it. There are features that you can draw on to the photo to make them more fun. It's part of the reason Snapchat is so appealing to young kids. You can't use the filters unless you are sharing your location.
Curley advised parents to keep in close contact with their children if they're using social media apps, and to keep track of who they're adding as friends.
She said that if parents wish to keep their kids safe while using Snapchat, it's important they're making sure that 'ghost mode' is being used.
It's also important that parents review their children's friend lists to make sure they know everyone on the list, according to Curley.
The new update also prompted worry among local councillors.
Fine Gael councillor John McGahon said: "Snapchat is used by so many young people in Ireland who may be 'friends' with people they don't actually know in reality and who, in most cases, have not set their accounts to private or hidden from public.
"Social media is a powerful and brilliant new tool in the modern world. Parents need to be alert to the potential dangers involved as it continually develops and to know how to keep on ensuring that your children are safe online."
A spokesperson for Snapchat told TheJournal.ie:
The safety of our community is very important to us and we want to make sure that all Snapchatters, parents and educators have accurate information about how the Snap Map works.
With Snap Map, location-sharing is off by default for all users and is completely optional. Snapchatters can choose exactly who they want to share their location with, if at all, and can change that setting at any time.
To access the map in the app, users can pinch to zoom out on the home screen. This will bring up a map of the user's local area.
To turn the location tracker off, users can head back into the map section of the app and click on the top right corner of the screen, where they will be met with the option to select 'ghost mode'.
When you're in Ghost Mode, location isn't available to anyone else on the map.
Snapchat isn't the only social media app that allows location tracking. Facebook and its Messenger app both allow people to attach their location to posts and messages. Twitter also lets people add their location to tweets. Instagram users can tag their location in their photos, allowing anyone on the app to see where the photo was taken and when.