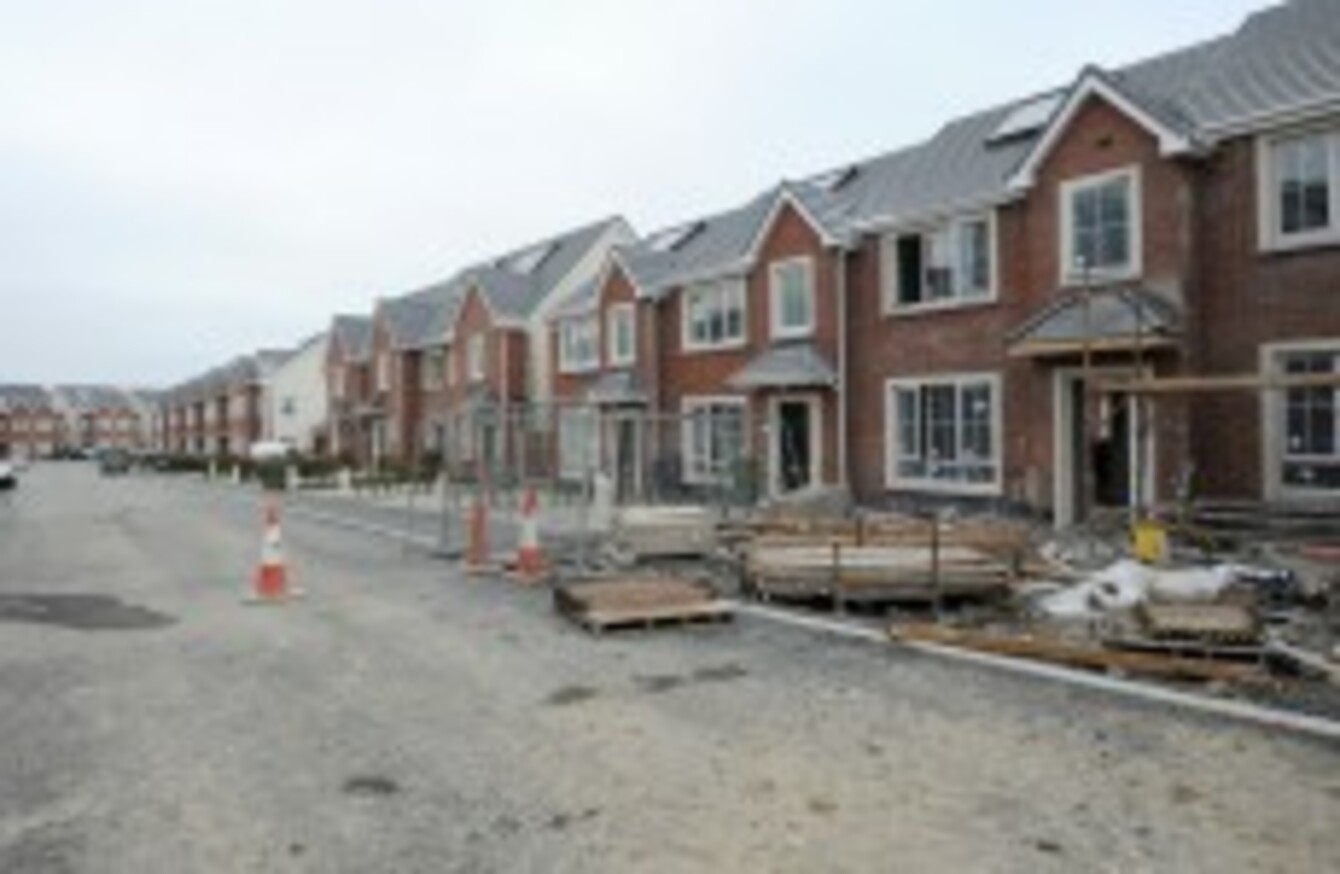 Image: Laura Hutton/Photocall Ireland
Image: Laura Hutton/Photocall Ireland
DUBLIN CITY COUNCIL says it has been forced to take money from property developers in lieu of building social housing over the past two years.
The local authority said that this is due to the standing down of the Affordable Housing Scheme. Dublin City Council said it received advice that its obligations to build social housing should only be done in ways that don't put any additional funding pressures on authorities.
A mechanism under planning legislation called 'Part V' allows a developer to pay a levy in lieu of building social housing.
In a statement, Dublin City Council said it was the 'only option' available to it:
 Therefore the only option that the Council have used in since February 2012 is the payment of an agreed amount, except in cases such as Northbank Castleforbes Road and Thomas Davis Street where prior to 2012 it had been agreed that compliance would be by way of sale of units by the developer to the Council.
Special account
The council said that all financial contributions received under Part V agreements are lodged to the Part V account and ringfenced for capital purposes or to provide capital funding for the provision of housing under the Housing Acts.
In the last year, just three housing developments granted planning permission had social housing units included in the projects. 
The council obtained planning permission for two developments in the last 12 months, St Teresa's Gardens and refurbishment, infill and demolition resulting in total of 100 units at Dolphin Estate.
There were no developments involving social housing by private developers other than these two schemes and another scheme in the Docklands.
A private development in the Docklands at Castleforbes obtained planning permission on appeal, the council said, stating that this permission allowed the council to purchase about 21 units under an old Part V agreement.
Planning permission 
Another scheme, which did not obtain planning permission in 2013 or 2014, where the development is only now being completed at Thomas Davis Street, also involved the purchase of 30 Part V units during 2014.
The council said it purchased an additional 6 units in the case of Thomas Davis Street and the number of units that it may eventually purchase at Castleforbes has not yet been agreed.
In addition to these developments in the city, four developments by the Approved Housing Bodies (AHB) were granted planning permission to on council land in the past year. These include: 
Iveagh Trust – Canon Troy 
Túath Housing – Raleigh Square 
Sophia Housing – Sean McDermott Street 
Clúid – Emerald Site, Ballymun
It stated that the Government is currently reviewing the Part V procedures but the current position is as stated above.
Last week, TheJournal.ie reported that other councils are taking developers money instead of building social housing. This is acceptable under Part V of the Planning Acts.