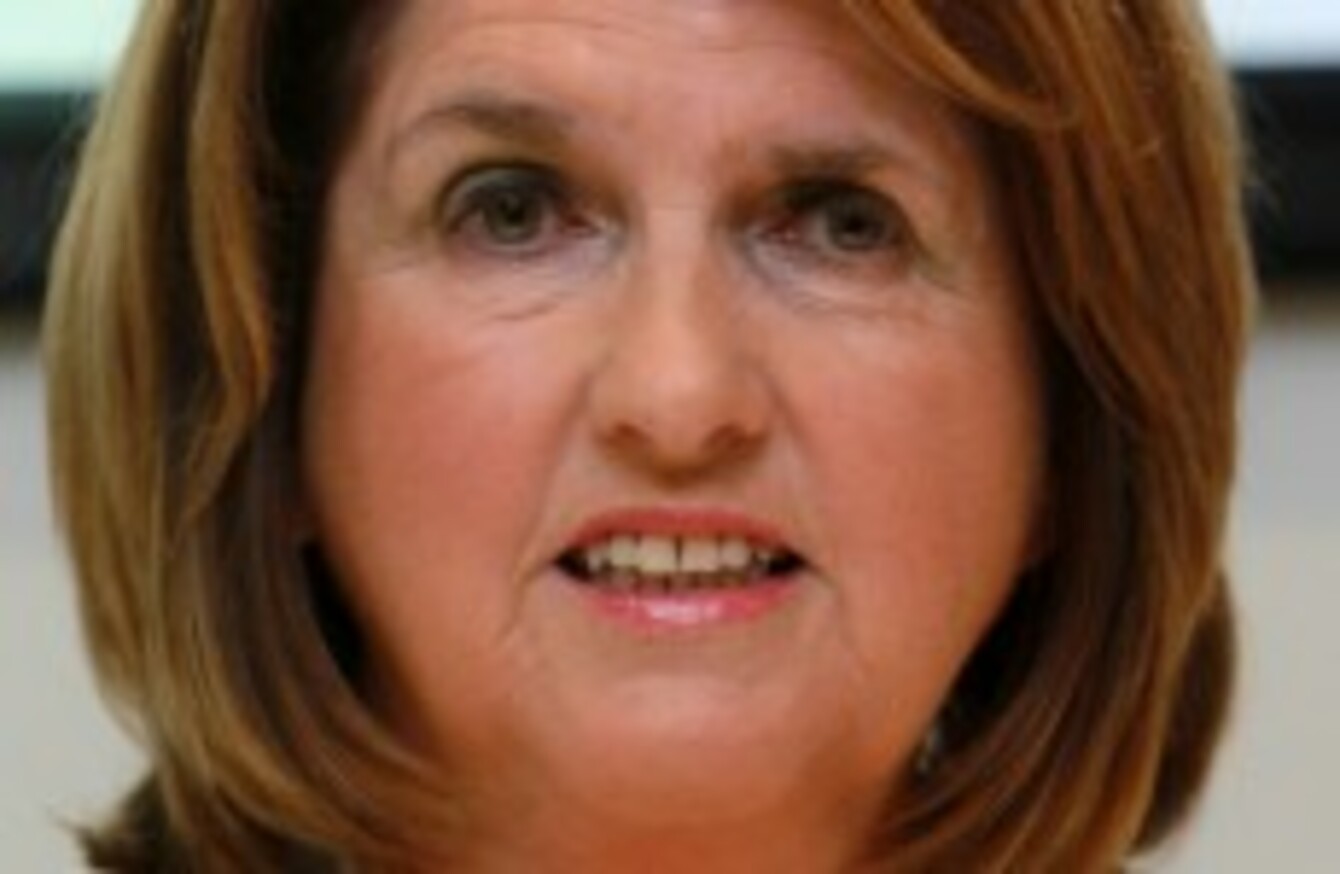 Labour Party Minister for Social Protection Joan Burton
Image: Sam Boal/Photocall Ireland
Labour Party Minister for Social Protection Joan Burton
Image: Sam Boal/Photocall Ireland
MINISTER JOAN BURTON and her Social Protection Department have been accused by Deputy Richard Boyd Barrett of having a "systematic policy" of refusing Invalidity Pensions.
The claim was denied by the Minister during Leader's Questions today, after Deputy Richard Boyd Barrett asked her about a "shocking pattern" in applications for Invalidity Pensions.
He said that in 2009, the number of applications that were refused was 39 per cent, but in 2011, when the current government came into power, that jumped to 69 per cent. In 2012 it stood at 64 per cent.
Dramatic increase
Deputy Boyd Barrett said that as a result of that, there has been a dramatic increase in the amount of appeals, and that in 2012 there was a 700 per cent increase in the number of appeals compared to 2009.
He said that this has led to the appeals office "being completely overrun and unable to cope" and that only 25 per cent of the 4,356 appeals lodged in 2012 were actually decided.
"Thousands of people with chronic illnesses and injuries are having to wait up to and over a year to have their appeals heard for invalidity pension," said Boyd Barrett.
He asked Minister Burton why her department and medical assessors are "second-guessing" consultants and GPs who testify that people are physically or mentally unable to work. The Deputy asked Minister Burton:
Are you deliberately denying some of the most vulnerable people, ill people with chronic illness, denying them their just entitlements?
Response
Yesterday, figures released by Minister Burton showed that just 34 per cent of people who apply for the Domiciliary Care Allowance are awarded the payment.
In response to Deputy Boyd Barrett's question today, Minister Burton spoke about the Domiciliary Care Allowance first, saying that the waiting period has been reduced to six weeks following reforms of the IT platform. The Minister added that the waiting period and backlog for the Family Income Supplement has been virtually eliminated.
However she said that there are some applications that when they are presented are not complete. She said that if the information from the person's own medical advisor isn't forthcoming, the department allows fresh evidence to be submitted and that people do have a right of appeal.
She also noted that in 2010 the then Fianna Fáil government reduced the period of illness benefit from an indefinite period of time to a two-year period. As a consequence there is an increase in the number of people coming forward for whom the two years have expired and are seeking to migrate to a new form of payment.
Deputy Boyd Barrett said the Minister failed to address the increase in refusals for invalidity benefit. He said he had a "litany of examples" of people trying to get entitlements. He accused the department of operating a "systematic policy of first-op refusal for people if you can find any excuse whatsoever".
Minister Burton said that Deputy Boyd Barrett's "notion that social welfare illness payments and benefits are being denied to people is very, very wide of the mark".