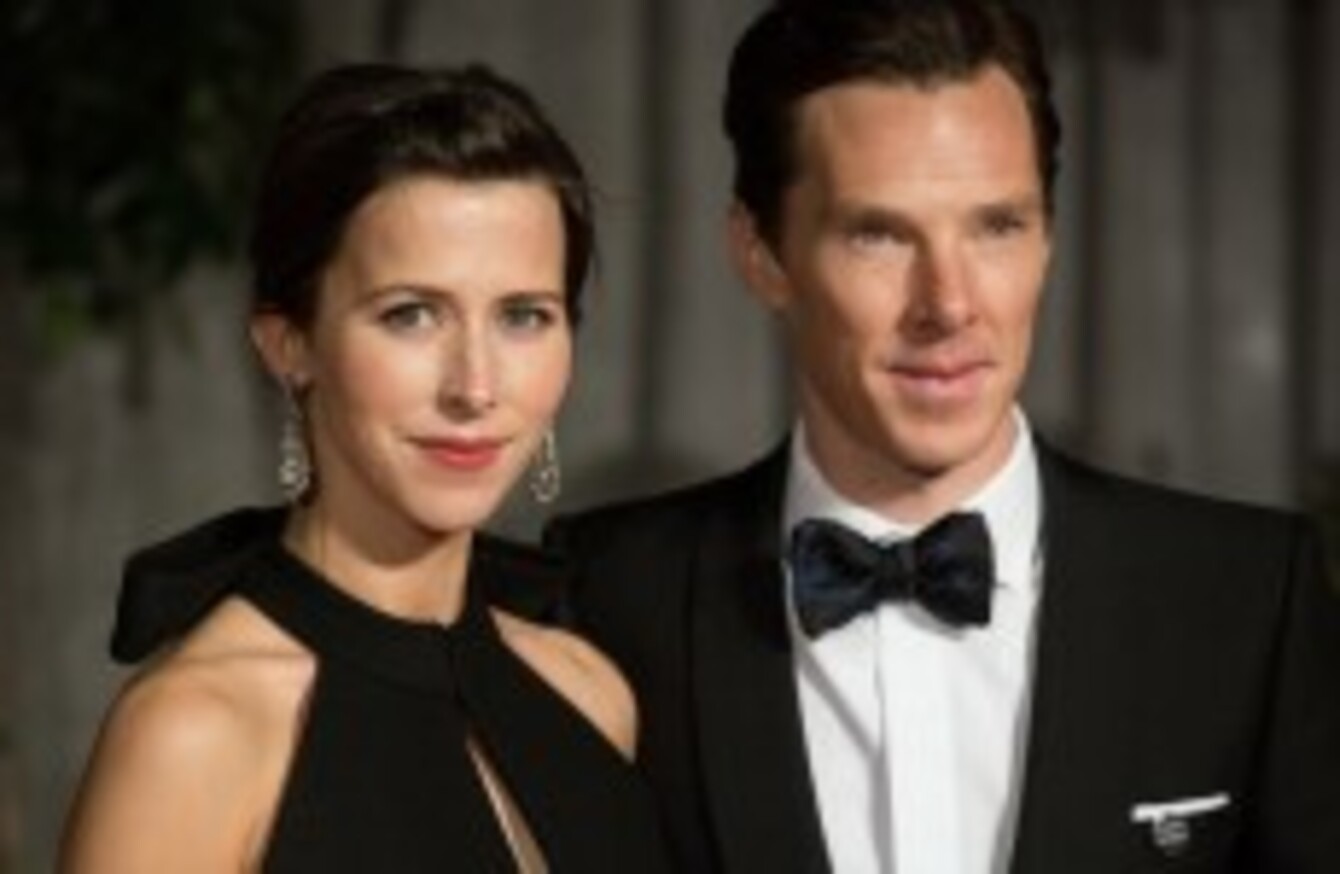 Image: PA WIRE
Image: PA WIRE
LET'S GET THE obvious out of the way first: Sophie Hunter is married to one of the most famous actors on the planet, Benedict Cumberbatch.
But she is, first and foremost, a successful and well-regarded theatre director – and is bringing her latest play, Phaedra, to Ireland this weekend for the Happy Days Festival in Enniskillen.
Mythology 
What makes this play interesting is not just the subject – a stricken woman plucked from Greek mythology – but the setting, an abandoned equestrian stadium in an Irish castle.
That, and the fact that Hunter and her co-director Andrew Staples say they've made this work with the likes of you and I in mind.
That is, people who might not normally be running to go to an opera show, but who are willing to step out of their usual routine and embrace something different.
A ruined castle
This is a production of Benjamin Britten's (the British composer) Phaedra, which will be performed in an equestrian arena in the grounds of the ruined Necarne Castle. Starring the award-winning mezzo soprano Ruby Philogene MBE, it will be an intense 15 minutes long.
The setting – an Olympic-size Equestrian Centre – will add to the drama of the piece, which will include film, projection, theatre, visual art, opera and sound installation.
To get to the performance, the audience will be guided along winding, overgrown paths and into the gladiatorial pit of a vast equestrian stadium.
In the centre, they will find Phaedra herself, an anti-heroine who will meet a tragic end. Philogene's dress will be the production's centrepoint, having been designed by the artist Kirstie MacLeod, whose dresses are always an incredible sight:
Details are being kept under wraps, but we can report that the dress will contain horse hair.
Benjamin Britten's solo opera cantata Phaedra compresses five acts worth of agony and catharsis into just 15 minutes. It was written in 1975, based on Racine's monologue of the same name. Racine's monologues were a major source of inspiration for Beckett's monologues of the 1970s, including Eh Joe and Not I, which completes the link to the festival.
Hunter told TheJournal.ie that they were inspired by what the Happy Days festival – which is dedicated to all things Samuel Beckett – founder Sean Doran has done "in terms of commandering Enniskillen and his surroundings".
Beckett went to school there, and the events are spread throughout a range of venues in the town.
We were always looking to do something in a non-traditional space anyway with the work we were making.
Doran was initially worried that the site might be too big, but when Hunter and Staples saw it, they thought its vastness was perfect.
"It is inspired by Greek tragedy," noted Hunter. "[Phaedra] is a Greek figure of tragic proportions. What better space than this epic gladiatorial arena?" As they dug into the text, they also discovered more links to the equestrian world: "The object of her desire died at the hooves of horses".
The space "allows us to think of innovative things" said Hunter.
We want to push this idea of opening up what the concert opera experience is. Allowing the audience to be inside the process of performing, to see what it is to be that close and immersed.
"When you say the word 'opera', a lot of people have a fixed idea of what it is," said Staples. "We're not trying to recreate what you could find in a concert hall. I think we've put a lot of work into making sure it is a very exciting experience."
#Open journalism No news is bad news Support The Journal

Your contributions will help us continue to deliver the stories that are important to you

Support us now
The pair see Beckett as a "true avant garde", said Hunter, and his economy of style and way of distilling ideas influenced Phaedra.
A challenge and a blessing
The show is just 15 minutes long. "It is a challenge but on the other hand it's a blessing," said Staples.
It's like a fractal – the more you look into it, the more detail you see, the more it unfolds in front of you.
There are just two performances, giving it a "mayfly existence" as Staples put it.
The pair have been working together for about five years, but recently have been in different countries – Hunter spent some time in the US.
Their next project is Britten's The Turning of the Screw. What draws them together is "a genuine conviction or passion to really look at this artform and challenge it", said Hunter.
What about those who say that Beckett or opera isn't for them? "In a weird way we are those people," said Staples.
Hunter agreed: "We want new audiences and fresh blood".
Phaedra will be performed at the Necarne Equestrian Centre, Necarne Castle, Irvinestown, at 7.15pm on Friday 31 July and Saturday 1 August. Tickets are €14 and €10.