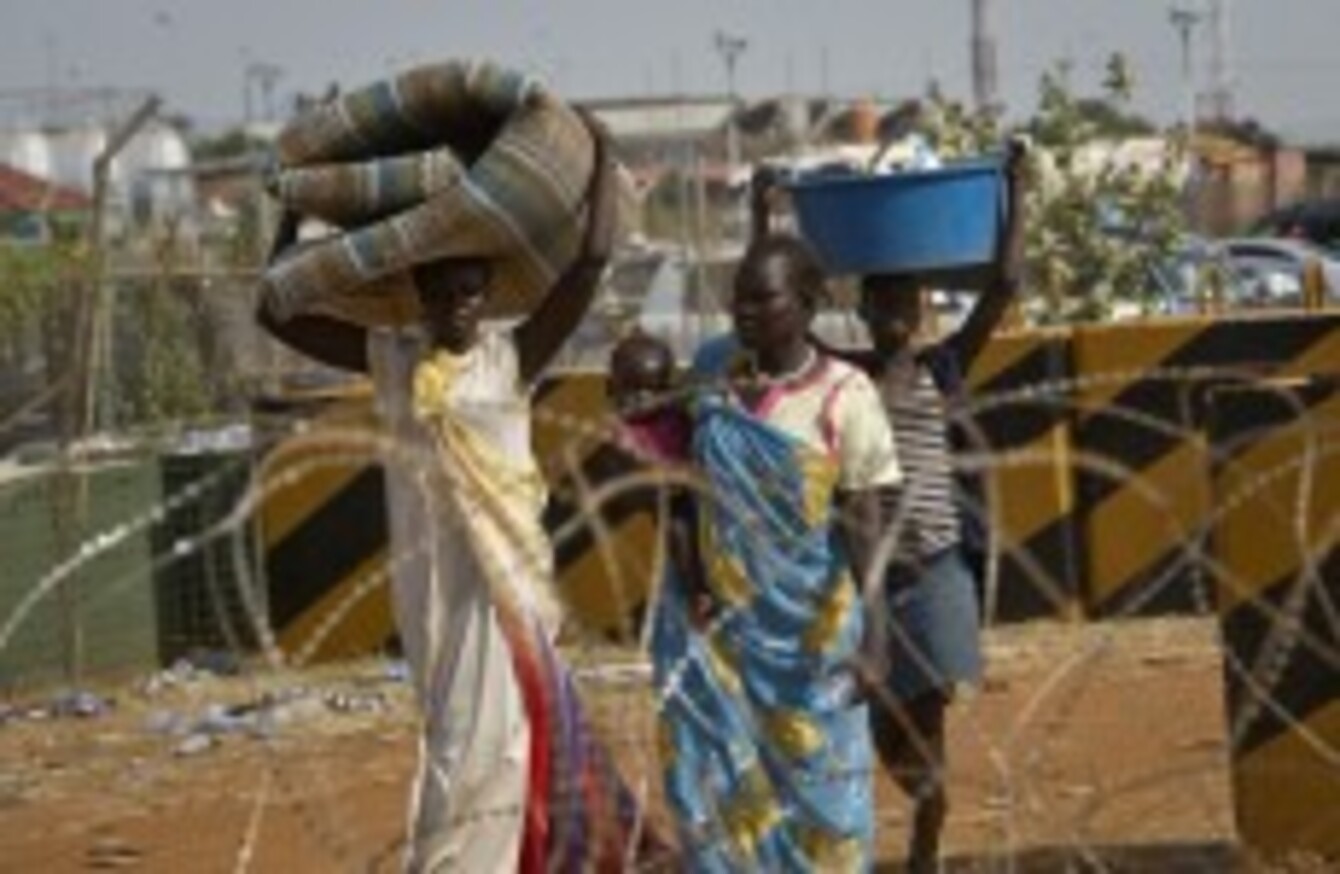 Displaced women carry belongings after seeking refuge at the compound of the United Nations Mission in South Sudan (UNMISS), in Juba, South Sudan
Image: AP Photo
Displaced women carry belongings after seeking refuge at the compound of the United Nations Mission in South Sudan (UNMISS), in Juba, South Sudan
Image: AP Photo
SOUTH SUDAN'S ARMY today that it was poised for a "major offensive" against rebel forces, as the country slid towards civil war despite international peace efforts.
Expectations of a major upsurge in fighting came as the United Nations warned that the situation in the world's youngest nation was fast unravelling, with hundreds of thousands of civilians now at risk.
Fighting has gripped South Sudan for more than a week, after President Salva Kiir accused his former deputy Riek Machar, who was fired from the government in July, of attempting a coup.
Machar denied the claim and accused Kiir of carrying out a vicious purge of his rivals.
Lanzer said the UN is "fortifying the camp in Bor, making sure there is no repeat of Akobo", referencing a UN camp where two Indian peacekeepers were killed over the weekend.
"But, as in Akobo, if there are few peacekeepers inside and 2,000 (fighters) outside, there's little we can do," he warned.
Foreign governments, including in Britain, Kenya, Lebanon, Uganda and the US, have been evacuating their nationals. On Saturday, four US servicemen were wounded when their aircraft came under fire in a rebel-held area.