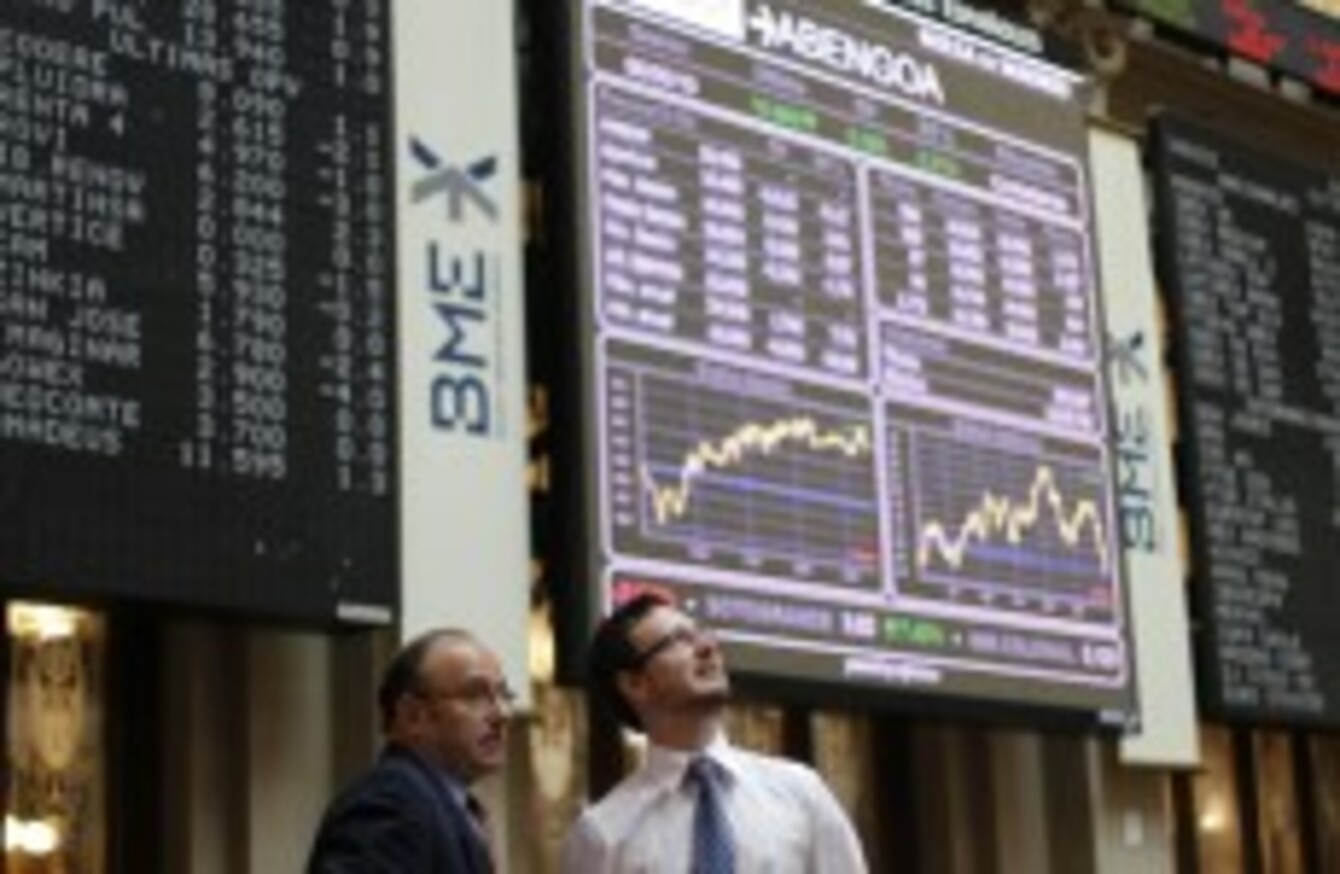 THE COST of borrowing for Spain has continued to reach new highs – with even short-term borrowing now reaching levels which many observers would consider to be unsustainable.
An auction of short-term treasury bills this morning – the first since the country formally requested a bailout to recapitalise its banking sector – raised €3.1 billion for the government, but at significant prices.
The interest rate demanded for 3-month bills was 2.36 per cent – compared to 0.85 per cent when it issued similar bonds five weeks ago.
The rate on 6-month bills, meanwhile was 3.24 per cent – up from 1.7 per cent when a similar auction was held on May 22.
By comparison, Germany would currently pay just 2.24 per cent if it wished to borrow for a 30-year basis – with shorter-term loans commanding even lower interest.
The Federal Republic would pay less than 0.1 per cent to borrow for two years – a rate which is so small that, when inflation is taken into account, investors are effectively agreeing to lose money in exchange for a firm guarantee of its return.