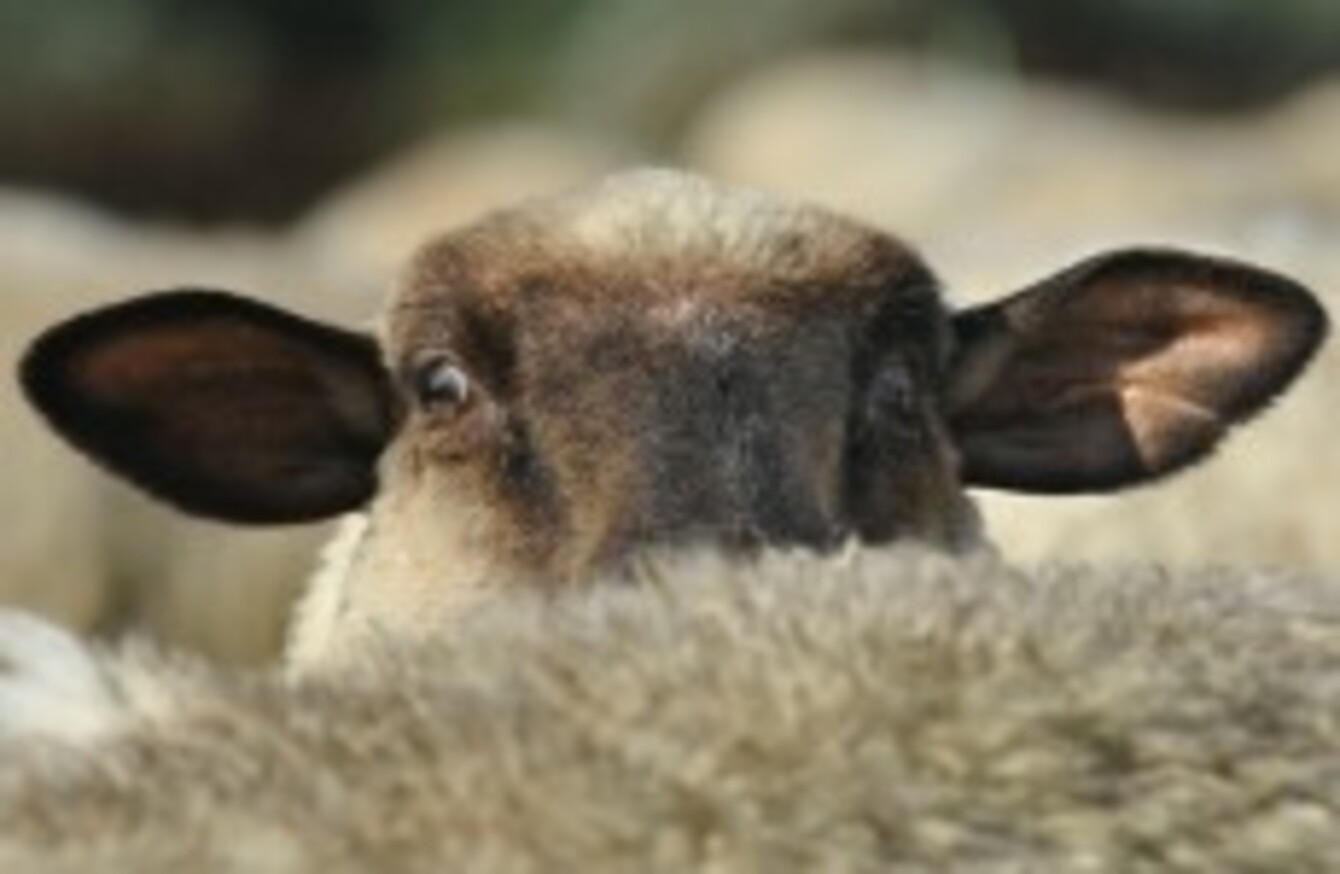 Image: AP/Press Association Images
Image: AP/Press Association Images
IRISH VET PETE Wedderburn is warning dog owners to neuter their pets, or risk them attacking sheep this spring.
Even dogs who don't live in rural areas could also benefit from neutering, he said.
Wedderburn, of the Bray Vet clinic, says that incidents of dogs attacking sheep across the country can be linked to the non-neutering of dogs.
Benefits
"One of the main reasons why male dogs do leave their homes is the male hormones that make them want to seek bitches that are season," he said.
If they are castrated they are much less likely to wander. You need to keep your dog in; you can't just let your dog out. There is no doubt male hormones can drive dogs to perform 'superdog' feats of escaping out of a garden.
He added: "At this time of year you have sheep that are heavily pregnant and lambs that are nearly born." He said that sheep are vulnerable to being chased while pregnant, and young lambs can be killed by dogs.
"Dogs tend to get excited about the hunt and they… might kill six or 10 sheep. In these circumstances the farmer has the legal right to shoot dead any marauding dogs. If it's your pet that happens to run off, it could get shot."
He said that another big reason why he is motivated to persuade people to neuter their dogs is because of the problem of unwanted puppies. "We still kill over 4000 dogs every year because they are not wanted," he said. "A lot of those dogs are being born to accidental pregnancies."
He is part of the Spay Aware campaign, who have recently begun surveying their supporters on the issue.
However, as they have found that over 90% of the respondents are female and a similar percentage have or would neuter their dogs, they need to get more of a male input. A survey is available to fill out online.
Men and spaying
"The big question is what happens with men out there?" said Wedderburn.
He said that he has anecdotally heard of situations where, "when a male dog is talked about being castrated that a male owner would roll his eyes and go 'I wouldn't want that happening to me'."
He added that "not every male dog needs to be castrated" and that the owner and vet should discuss the issue, but that on average it is the best thing for pets.
It can benefit dogs that pee in the house, or mark objects or mount visitors, as well as dogs that fight or are aggressive.
Wedderburn said that some cancers in dogs can also be prevented through spaying.
#Open journalism No news is bad news Support The Journal

Your contributions will help us continue to deliver the stories that are important to you

Support us now
He pointed out that from 2016, it will be compulsory to have all dogs microchipped, so dogs who do attack sheep could be tracked down to their owner.
Sheep attacks
In November, the Irish Farmers Association had warned about attacks on sheep flocks.
Its national sheep chairman John Lynskey warned dog owners that their pets "can inflict horrendous damage on a sheep flock in an attack" and that "the owners can be held responsible for the losses involved".
He also said at the time: "Unfortunately, I am taking calls on a frequent basis from sheep farmers around the country who have suffered similar such attacks. There are far too many dog owners not taking the responsibility that goes with owning a pet.."
In 2013, the IFA launched a protocol to help farmers who may encounter a dog attacking their sheep.
If you would like to take part in the SpayAware survey, you can do so here.