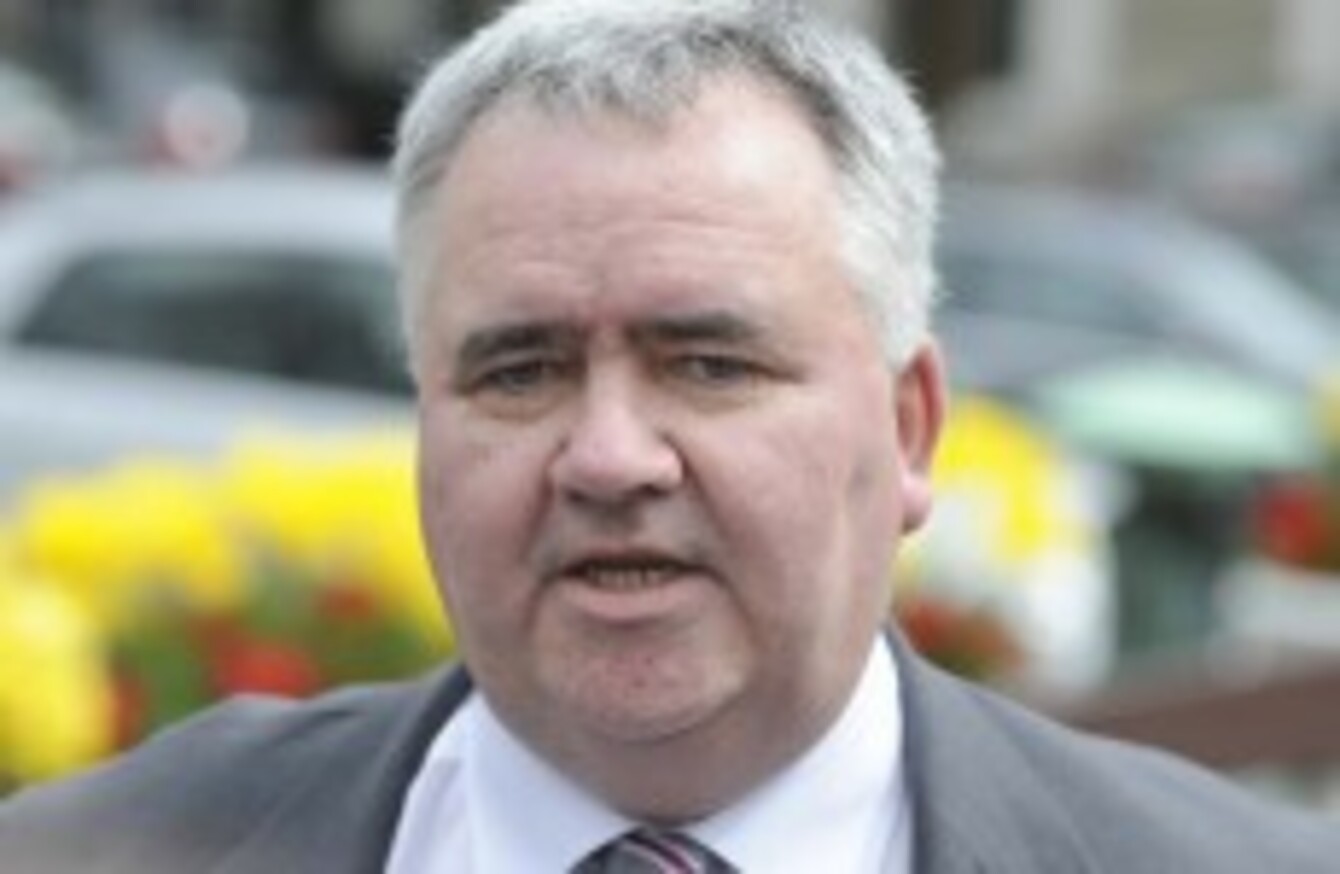 Image: Sasko Lazarov/Photocall Ireland
Image: Sasko Lazarov/Photocall Ireland
Updated 15:05
Labour Party TD Willie Penrose has resigned as Minister of State for Housing and Planning over the closure of a military barracks in his constituency.
The Cabinet made the decision to close Columb Barracks in Mullingar at a meeting today, as well with three other army barracks around the country. Penrose had been a vocal opponent of the closure of the base.
In a statement, the Longford-Westmeath TD said that he had made clear his "unstinting opposition" to plans to close the Columb Barracks.
"I fully appreciate that difficult decisions have to be made by the Government if we are to get out of the economic mess in which we have found ourselves, but I was not prepared to stand over a decision that was not backed up by the facts and figures," Penrose said.
"In the context of collective cabinet responsibility, and given my vociferous opposition to this proposal, I could not continue in Government, and so have tendered my resignation to the Tanaiste, the Taoiseach and the Labour Whip".
Penrose stated that he appreciated the "significant" efforts by Labour colleagues to resolve the matter but said that it was "to no avail".
"While I will no longer hold the Labour whip, I will continue to serve the people of Longford Westmeath as an active and vocal public representative," he said.
The Longford-Westmeath TD had met with senior party colleagues to discussion his position before today's Cabinet meeting.
Penrose's resignation is the first ministerial resignation since the Fine Gael/Labour government came to power in February.
Speaking on RTE's News at One, Mick Dollard, a Labour Party councillor on Westmeath County Council,  said that Penrose had the support of all the Labour councillors in Longford-Westmeath who would be likely to follow Penrose's lead after the resignation.
Penrose, who is a 'Super' Junior Minister, is one of just two junior ministers who hold a full seat at Cabinet.
Penrose was described as a "brilliant orator" and "possibly a dangerous person to have on the back benches" by RTE political correspondent David McCullagh on the News at One.