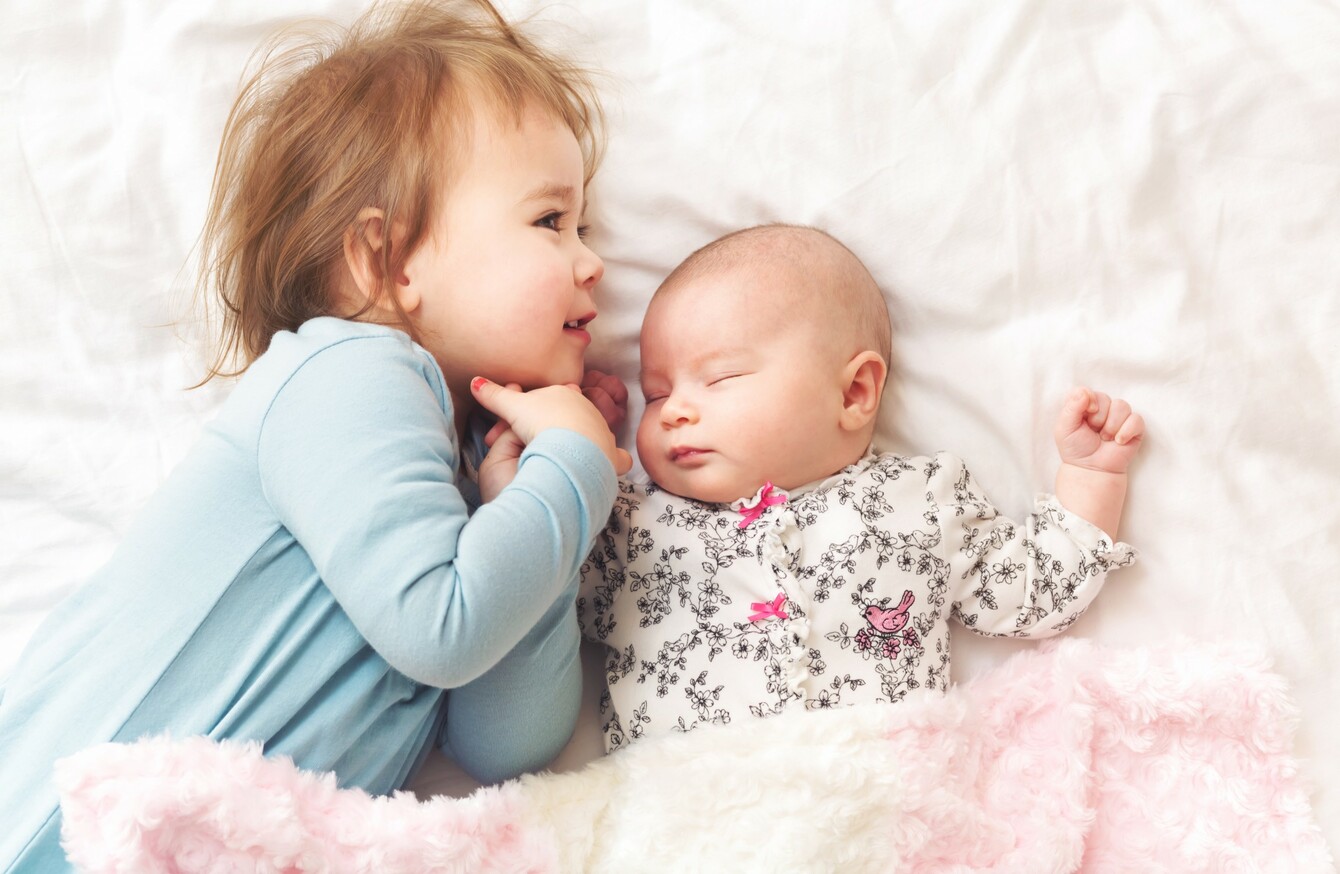 Image: Shutterstock
Image: Shutterstock
EACH WEEK, WE hear from a reader who can't figure out what to do about a tricky parenting situation. To get a balanced take on the dilemma, we ask Irish parenting experts to weigh in.
From choosing whether to push toilet training to allowing a baby to 'cry it out', being a parent involves decision after decision – and a whole lot of questioning yourself.
Is there a 'right' way to manage time and childcare when your family goes from one young child to two? This week, one mum is wondering if she and her partner have taken the wrong approach.
Have a parenting dilemma you're struggling with? Let us know anonymously here and we'll share it with our panel of experts. 
This week's dilemma
I gave birth to my second daughter 12 months ago. My husband and I decided at the time to split our time between our two kids; me with the newborn and him with our three-year-old. Neither of us anticipated this new routine to go on as long as it has, but it's been working well for both of us. However I feel horrible that I don't spend as much time with my three-year-old any more and I worry it'll have knock-on effects. Am I being unreasonable by spending more time with one child than the other?
What the experts have to say…
It's unreasonable to stay in this comfort zone. A parent's natural instinct speaks volumes. When we make practical decisions, like you and your husband did, they always make sense at the time and in your case it has worked out well managing the daily routine with your girls. What I will say is that while everything is going well, it's also important to encourage each other to change things up too by reversing your roles and create opportunities to be with both daughters. This will help in your relationships with them as well as when you need to deal with behaviours. Often the more we spend with one child the more likely they will want that parent to do everything for them, which isn't always practical either.
- Aoife Lee, Parent Coach at @parentsupport.
You are not being unreasonable. Having a baby is an incredible time but it is also a stressful and overwhelming time for you, your body and the entire family unit. If this has worked for your family then it cannot be a bad thing. If you and your toddler's relationship is still in a good place and she doesn't feel the distinct split then it is working for you both. Now your daughter is one-year-old and too becoming a toddler – when you feel comfortable and able – it as good a time as ever to try starting mixing things up a bit and getting into a new norm again.
 - Deirdre Holland Hannon, Behaviour Specialist at @deehollhan.
So what's the final tally? Is this reader being unreasonable?
Yes – 1
No – 1
Have a parenting question you want answered? Let us know anonymously in our survey here or email us on family@thejournal.ie and we'll put it to the experts.