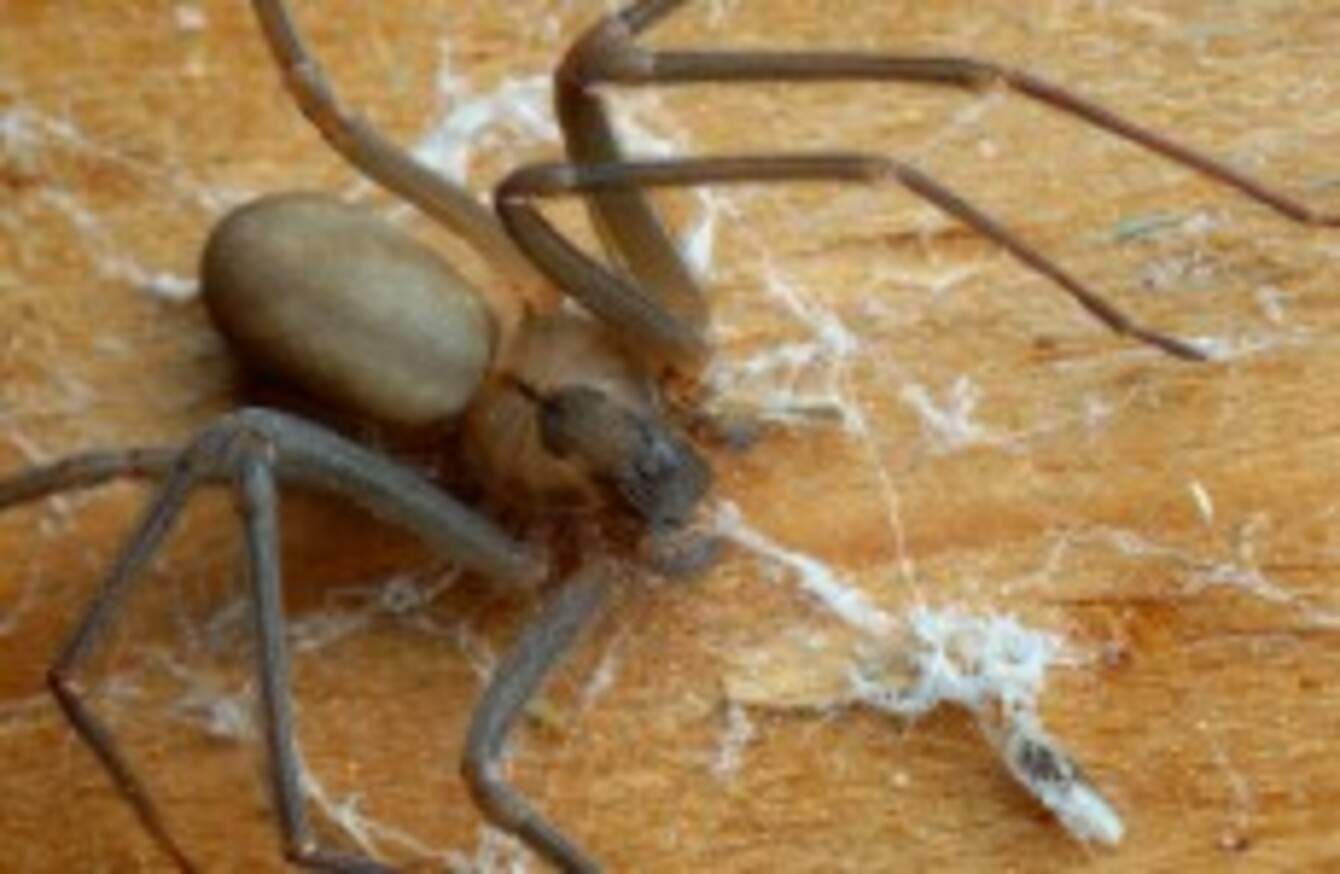 File photo of a brown recluse spider
File photo of a brown recluse spider
AN ENGLISH MAN is suing airline Qatar Airways after allegedly suffering a flesh-eating spider bite on one of their flights which caused his leg to 'burst open'.
Jonathon Hogg, a commercial lawyer from London, says he was flying to South Africa from Doha when he felt a sharp pain in his leg and saw a spider scuttling across the floor.
Within days the 40-year-old's leg resembled "something from a horror film" according to a statement from his lawyers Slater and Gordon, via whom he is suing the airline.
"The pain was like nothing I've been through in my life," Hogg said.
By the time I got to hospital my leg was bursting open, there was pus, it was black. It was a right mess. They told me if I had been any later I would have lost my leg or even died. It was terrifying.
The bite was allegedly delivered by a deadly brown recluse spider during the ten-hour flight on 7 June.
The trip to South Africa was to have seen Hogg, a keen sportsman, embarking on a dream project diving with sharks.
Venom
Upon arriving in South Africa Hogg's leg began to swell badly, to such an extent that he sought advice as to what was happening.
Those he asked told him to seek medical attention immediately as it looked like he had sustained a spider bite.
He was rushed into surgery where he underwent the first of three operations to save his leg. Subsequently he was told he would have lost his leg, and possibly his life, if he had waited any longer.
Doctors cut away a large area of his leg which had been infected with necrotic venom.
"I knew something was wrong but I had no idea how bad it was until I spoke with the surgeon. When he told me how close I had come to losing my leg I was stunned," Hogg said.
It really hit home when they removed the bandages and I saw what was left of my leg – it resembled something from a horror film. They had been forced to cut away so much, I was devastated.
However when I realised the extent of my injuries I also realised I was just lucky to still have my leg – even if the sight of it shocked me.
Fear of flying
Hogg spent a month in hospital and underwent a skin graft before he was finally allowed return home. However, further complications ensued.
"When I returned home I was still having problems and went to see a specialist who told me the skin graft hadn't worked so I would need another operation," he said.
I'm now waiting to see if it takes.
I now have a real fear of flying and I am in therapy to try and overcome it. The whole thing has been a nightmare.
Richard Duxbury, a lawyer from Slater and Gordon, said that Hogg had suffered "a harrowing experience".
"Airlines have a responsibility to protect passengers from dangerous potential pests by properly fumigating all planes. We will now be investigating Mr Hogg's claim to determine if there has been any wrongdoing by the airline," Duxbury said.