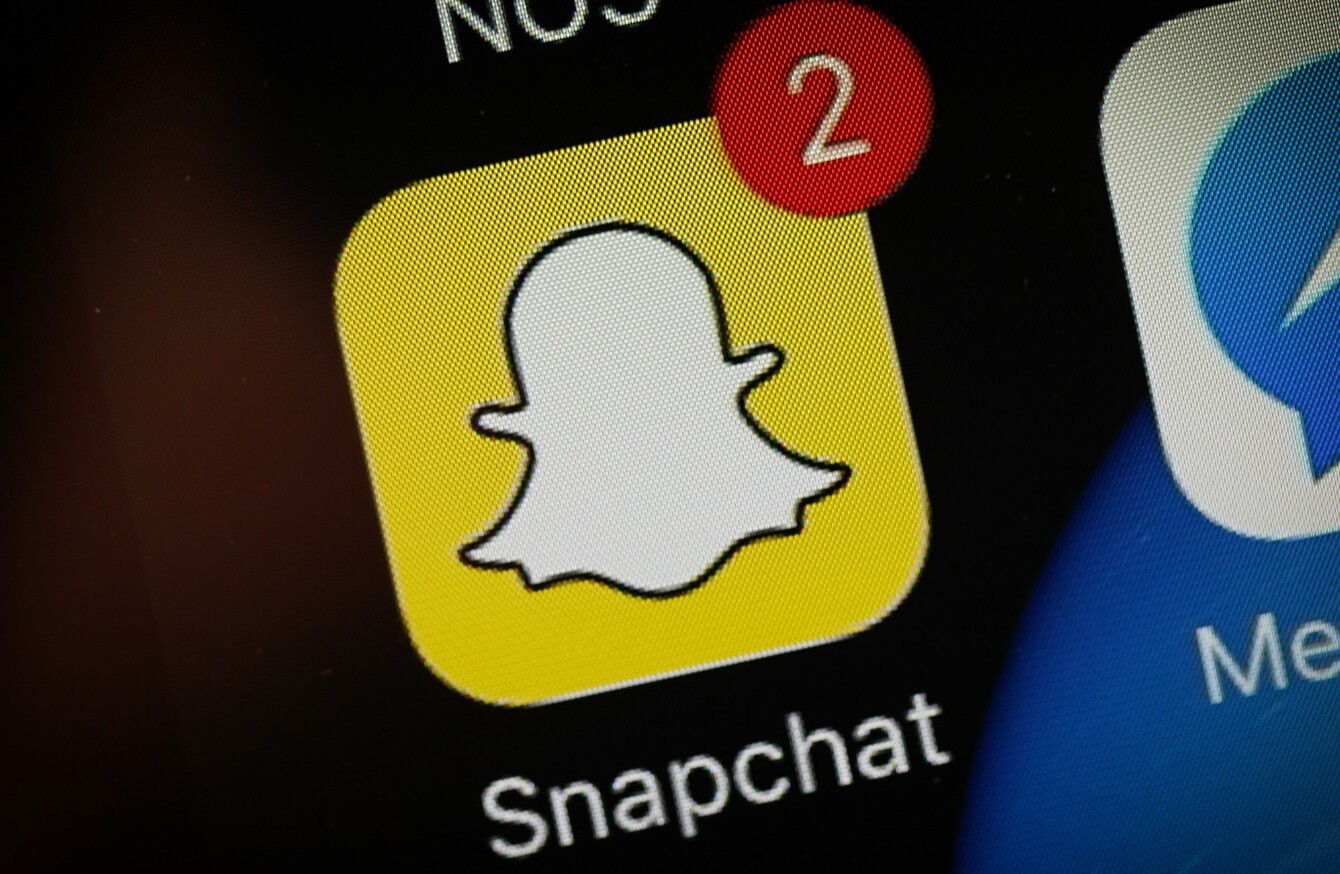 Image: SIPA USA/PA Images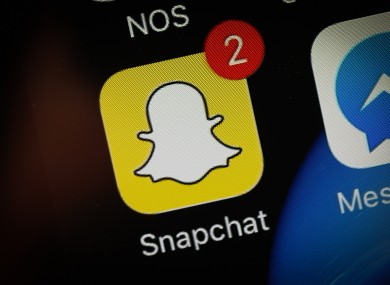 Image: SIPA USA/PA Images
THE ADVERTISING STANDARDS Authority of Ireland has adjudicated on a complaint received from the public over content published on Snapchat for the first time.
Guidance for bloggers and online influencers was issued earlier this year calling on them to declare their marketing posts so that Irish consumers will not be misled.
In recent years, blogging has escalated from a pastime into big business, with popular bloggers known as 'influencers' able to make thousands of euro every time they post, due to partnerships with brands and businesses.
Snapchat – a social media platform where users can send expiring pictures and videos directly to friends, or publish as a 'story' for all their followers to view – is one medium used for sponsored content that has only recently fallen under the remit of the ASAI.
Any paid-for content is often marked with a hashtag such as #spon.
The advertising watchdog investigated snaps posted by Faces By Grace, a lifestyle and beauty account run by blogger Grace Mongey.
In a series of three snaps from the account, a weight-loss challenge by Miss Fit Skinny Tea, a detox drink, was promoted:
Snap 1 :"Its Back!! The Drop a Dress Size Challenge By Miss Fit Skinny Tea starts all over again on January 9th. You in? Drop a Dress Size Challenge. Closed group. 15K Members.
Snap 2: Featured the image of a strawberry and a cup of tea. Text underneath stated: "Don't forget to buy the tea to help
Snap 3: "Treat to self. Use the code grace2017 for 25% off".
The ASAI were contacted by a member of the public who argued that the content had not been properly identified as sponsored.
In response, Faces By Grace said she did use the "specific hashtag at the beginning of the promotion to clearly state that it was an advertisement" and that "she always used the appropriate hashtags to let her followers know when she was being paid for a collaboration".
However, she did not provide any further comment to the ASAI, despite a request for further clarification on her use of hashtags to mark sponsored content.
The advertisers, Miss Skinny Fit Tea, said that they could "not control what the blogger did or did not do, despite any instruction from them", and that the blogger was no longer a brand ambassador.
Expire
Rather than uphold or reject the complaint, the ASAI has released a statement instead, focusing on a unique aspect of Snapchat: As an individual snap will expire 24 hours after being posted, it is possible for a viewer to miss a hashtag denoting sponsored content if it only appeared in the first.
"While the [ASAI complaints committee] considered that there was no evidence in this case that relevant consumers had not seen all the snaps, including those identifying that the snaps were advertising, they were aware that snaps were available to view for 24 hours only," the statement read.
Therefore, if snap number 1 in a series included the relevant hashtag but subsequent snaps did not include the hashtag and they were published some hours later, there would be a period within that 24-hour period when the first snap would no longer be available to view while the subsequent snaps would be.
"The complaints committee were therefore concerned that the subsequent snaps had the potential to mislead consumers."
No further action was taken other than advising for those involved to take note, and a reminder was set to Miss Fit Skinny Tea that the onus is on them to make sure all advertising around their brand adheres to the ASAI code.