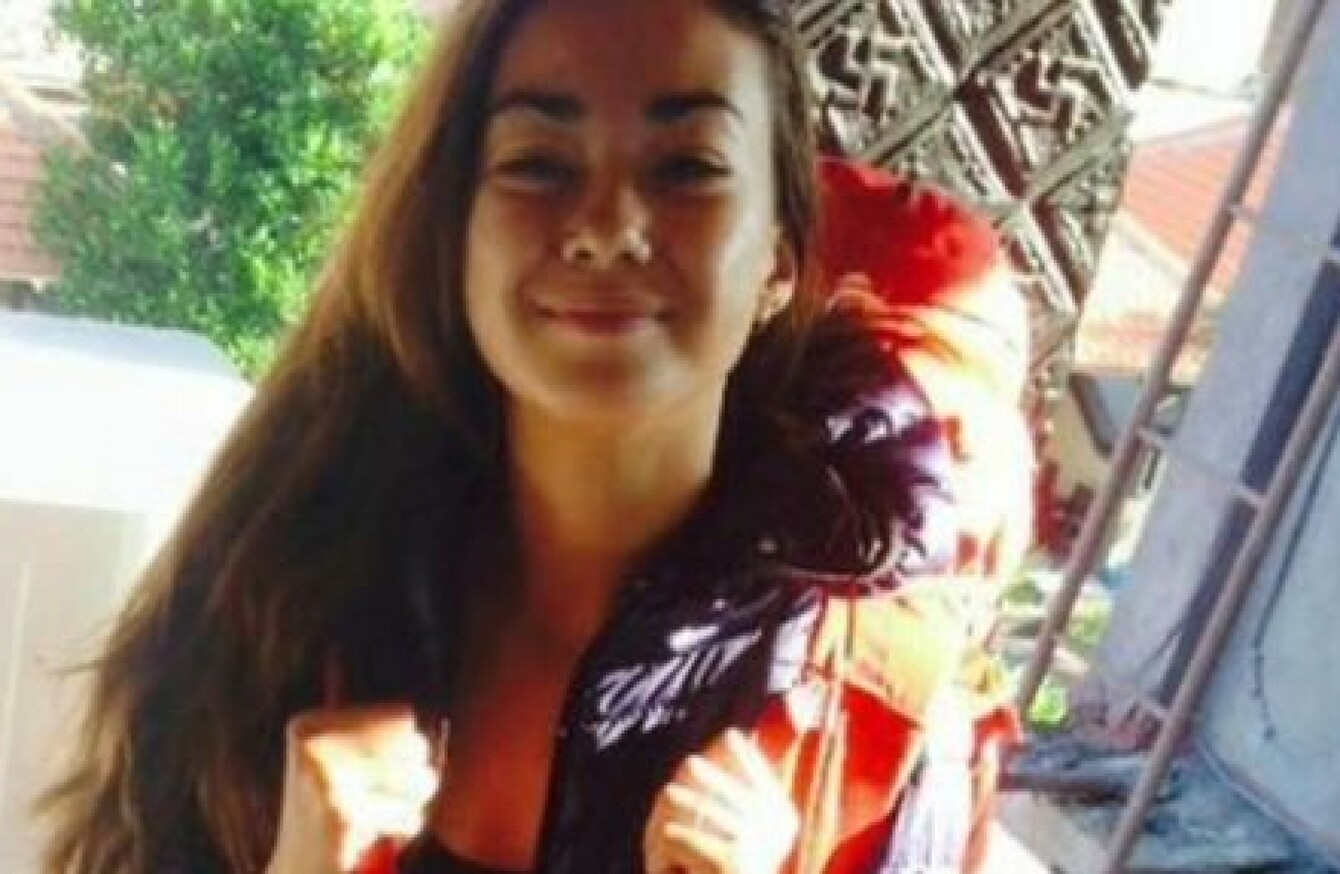 Image: Facebook
Image: Facebook
Updated at 12.30pm
A YOUNG BRITISH woman has died and a man has been critically injured after a French national allegedly stabbed three people at an Australian backpacker's hostel.
Police are investigating the murder, which occurred late last night in Home Hill, a rural town south of Townsville in far north Queensland state, but could not say whether the alleged attacker had been radicalised.
The victim has been named as Mia Ayliffe-Chung (21), from Derbyshire, according to BBC News.
Local media has reported that she had been working in a bar on Queensland's Gold Coast and had recently swapped over to farming work to extend her working holiday visa.
The motivations behind the stabbings, which also left a 30-year-old unnamed British man in a critical condition and a local man with non-life threatening injuries, are still unknown, Deputy Commissioner Steve Gollschewski said.
"Initial inquiries indicate that comments which may be construed of being of an extremist nature were made by the alleged offender," he said.
Gollschewski said the Frenchman, who had been in Australia since March, allegedly said "Allahu Akbar" ("God is the greatest") both during the attack and his arrest, which were reportedly witnessed by about 30 people at the hostel.
While this information will be factored into the investigation we are not ruling out any motivations at this stage, whether they be political or criminal.
Gollschewski said investigators would also consider whether mental health or drug misuse were factors in the incident, in which a dog was also fatally injured.
When asked if the 29-year-old had links to the so-called Islamic State group, Gollschewski said "no" and added that there was no ongoing threat to the community.
"At this stage there are no indications … other than the fact he was acting alone," Australian Federal Police Commander Sharon Cowden added at the same press conference.
"It is a shocking incident and the community should remain vigilant. He was lawfully in Australia and at this stage he is not known to any authorities."
Extremism concerns 
Canberra has been increasingly concerned about extremism in the country, and in particular about home-grown radicalisation, and raised the terror threat alert level to high in September 2014.
Authorities have conducted a series of counter-terrorism raids in various cities, while the government has passed new national security laws.
Police said Ayliffe-Chung's family has been contacted, as have the relatives of the 30-year-old British man who was taken to Townsville Base Hospital in a critical condition.
"We are working with local authorities and providing support to the families of a British national who was killed and another critically injured in an incident in Australia," a spokesman for Britain's Foreign Office said.
Our thoughts are with the family at this difficult time.
A 46-year-old Australian man injured in the incident sustained non-life threatening injuries and has since been released from hospital.
Police have yet to lay charges against the Frenchman who was taken into custody at the scene and since transported to hospital for treatment to what are believed to be non-life threatening injuries sustained in this incident.
"This is not about race or religion. It is individual criminal behaviour," Gollschewski said.