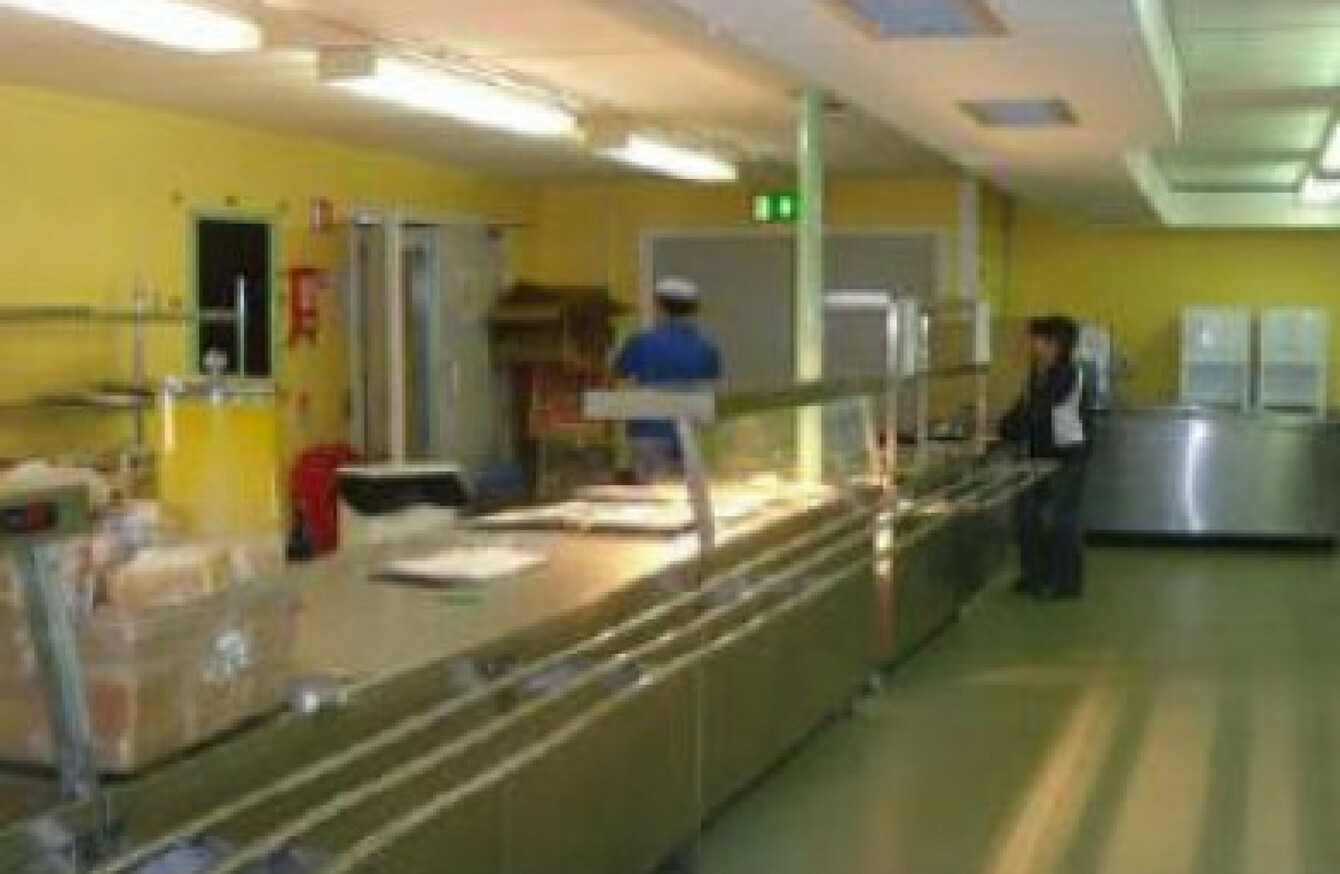 A direct provision centre canteen
Image: Reception and Integration Agency
A direct provision centre canteen
Image: Reception and Integration Agency
STAFF AT A Direct Provision centre in Co Clare are to be retrained after a mother was refused food for her sick child on Tuesday night. 
As previously reported by TheJournal.ie, the woman said she went with a friend to the centre's canteen to ask staff for some bread and milk in order to help the child who had been vomiting and had diarrhoea through the night.
She said she asked for two slices of bread at 1am and was told there was nothing staff could do until the manager came on duty seven hours later at 8am as "under new rules, staff are no longer allowed to hand out food outside of normal canteen hours". 
"I didn't have bread in our room and my son was hungry after being sick for so many hours," the woman told TheJournal.ie. 
The Department of Justice said in a statement this evening that the contractor overseeing the Direct Provision centre "acknowledged responsibility" for this incident which arose due to a "miscommunication" between staff. 
Unfortunately, a new staff member misunderstood a request and informed the night porter that no food was to be provided which led to this regrettable incident. 
The contractor has said it will meet with the woman to apologise and that it will arrange for the retraining of staff to "ensure that communications between staff are clear and unambiguous". 
The contractor said it will also ensure that tea, coffee and snacks are available on a 24/7 basis as per the contract. 
The incident was brought to the attention of the Department after the Reception and Integration Agency contacted the contractor. 
The Department has said that it places "paramount importance" on the welfare of the people in its accommodation centres. 
With reporting from Aisling O'Rourke