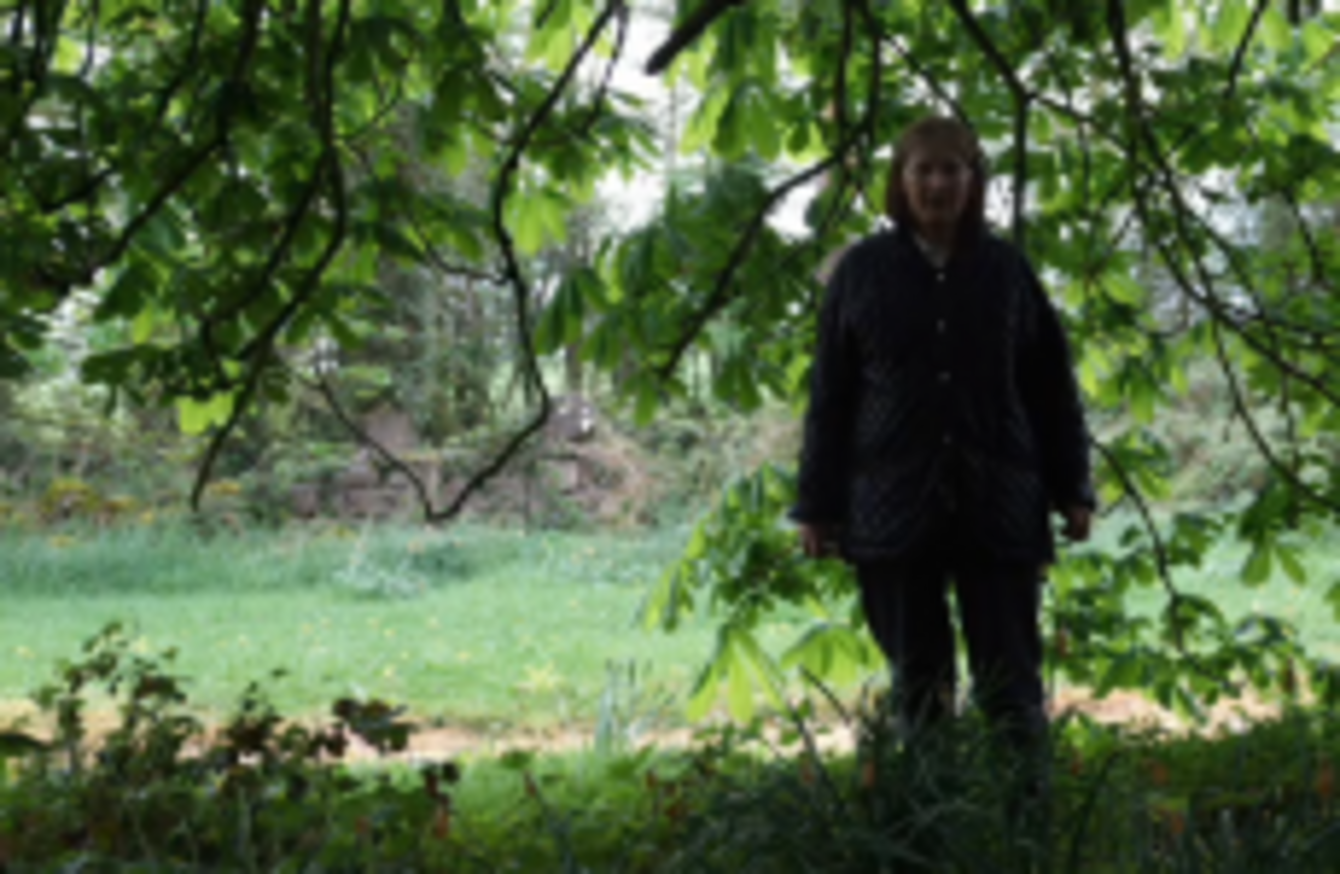 Teresa Treacy, pictured at her land outside Tullamore, Co Offaly.
Teresa Treacy, pictured at her land outside Tullamore, Co Offaly.
A STANDOFF has developed at a location outside Tullamore between staff from the ESB and Eirgrid and the friends of Teresa Treacy, the woman jailed two weeks ago for refusing to allow the works to begin.
Treacy, 65, is currently in Mountjoy Prison after being jailed for contempt of court two weeks ago, when she asserted that she would not allow staff from the ESB and Eirgrid to gain access to her land.
The High Court had granted the companies an order allowing them to proceed with their works in August – and two weeks ago ordered that Treacy be jailed for her contempt of the order.
Treacy had objected to the construction of the power line because it would mean the destruction of a substantial number of trees on her land, at Clonmore just outside Tullamore.
This morning ESB staff moved back onto the site – but were blocked by Roseanna Tyrell, a longtime neighbour of Treacy's, who is now impeding the entrance to the site with her car.
It is understood that ESB workers have also been blocked off from trying to access the site through a rear entrance.
Tyrell said she was prepared to remain on the site for "as long as I have to", and that she had permission from Treacy to stop work being carried out there.
Tyrell appealed to Treacy's supporters to attend the site, where people close to her plan to plant replacement trees for the remainder of the week.