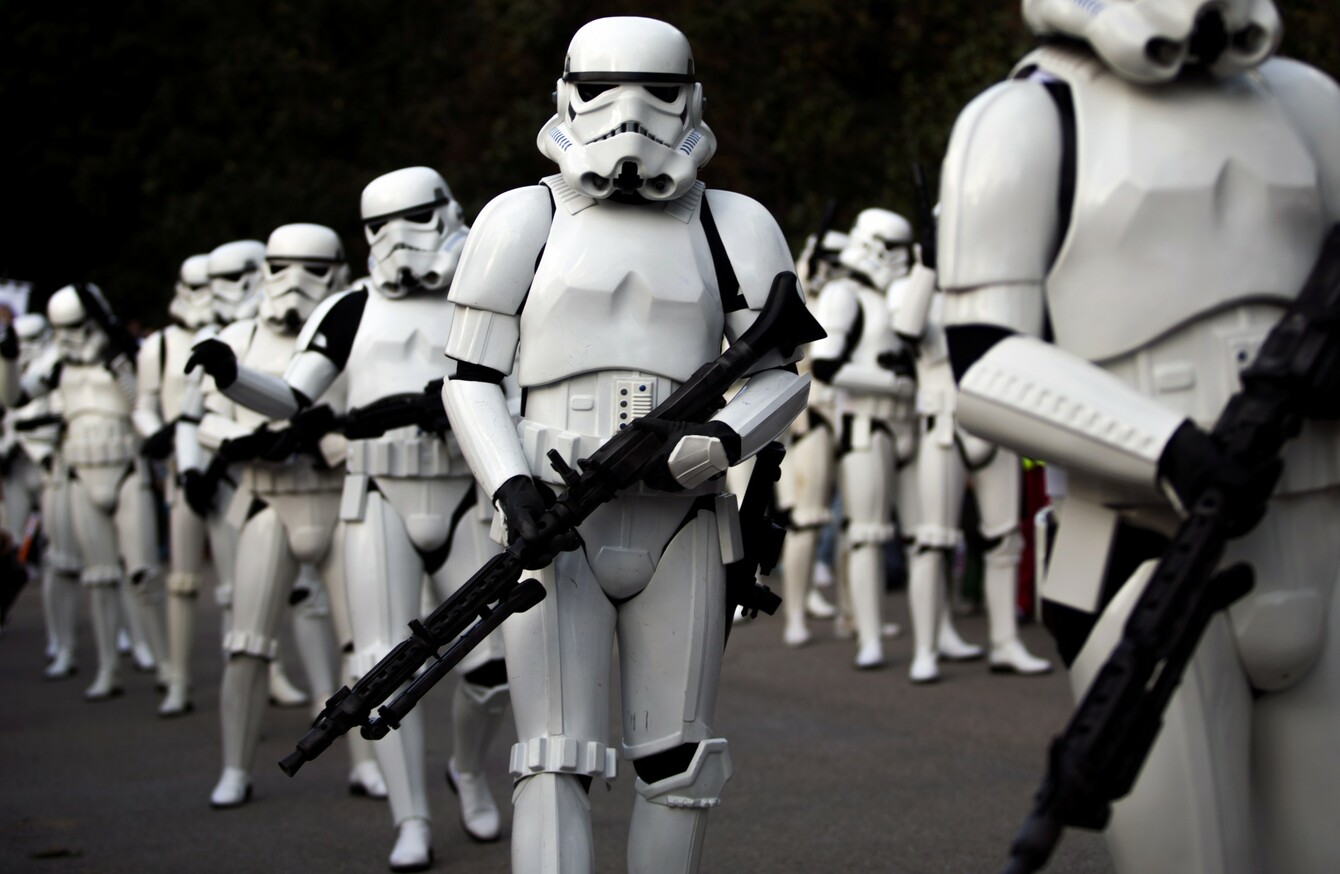 Image: Andres Kudacki
Image: Andres Kudacki
IT SMASHED THROUGH all sorts of Irish box office records and now Star Wars: The Force Awakens has made global history.
Disney said today that the latest film in the franchise has passed the $1 billion mark in world box office sales in record time.
Over the past 12 days (yes, it's been less than a fortnight since its release), it has taken in $545 million in the US and $546 million internationally.
The movie beats a record previously set by Jurassic World which took 13 days to pass the milestone in June. However, that included the mega-boost which China offers while Star Wars is yet to open in that market.
This isn't the only record for The Force Awakens. It also became the biggest grossing Christmas Day film of all time, taking in $49.3 million in the box office.
"You almost have to rewrite all the record books for this movie," box office analyst Paul Dergarabedian of Rentrak said.
It's absolutely mind-blowing that 'Star Wars' could get to a billion dollars in 12 days and it hasn't even opened in China, the second biggest movie market in the world.
In just five days in Ireland, the newest installment of Star Wars took in €3.3 million, as well as breaking the record for the biggest opening of all time.
With reporting from AFP and AP