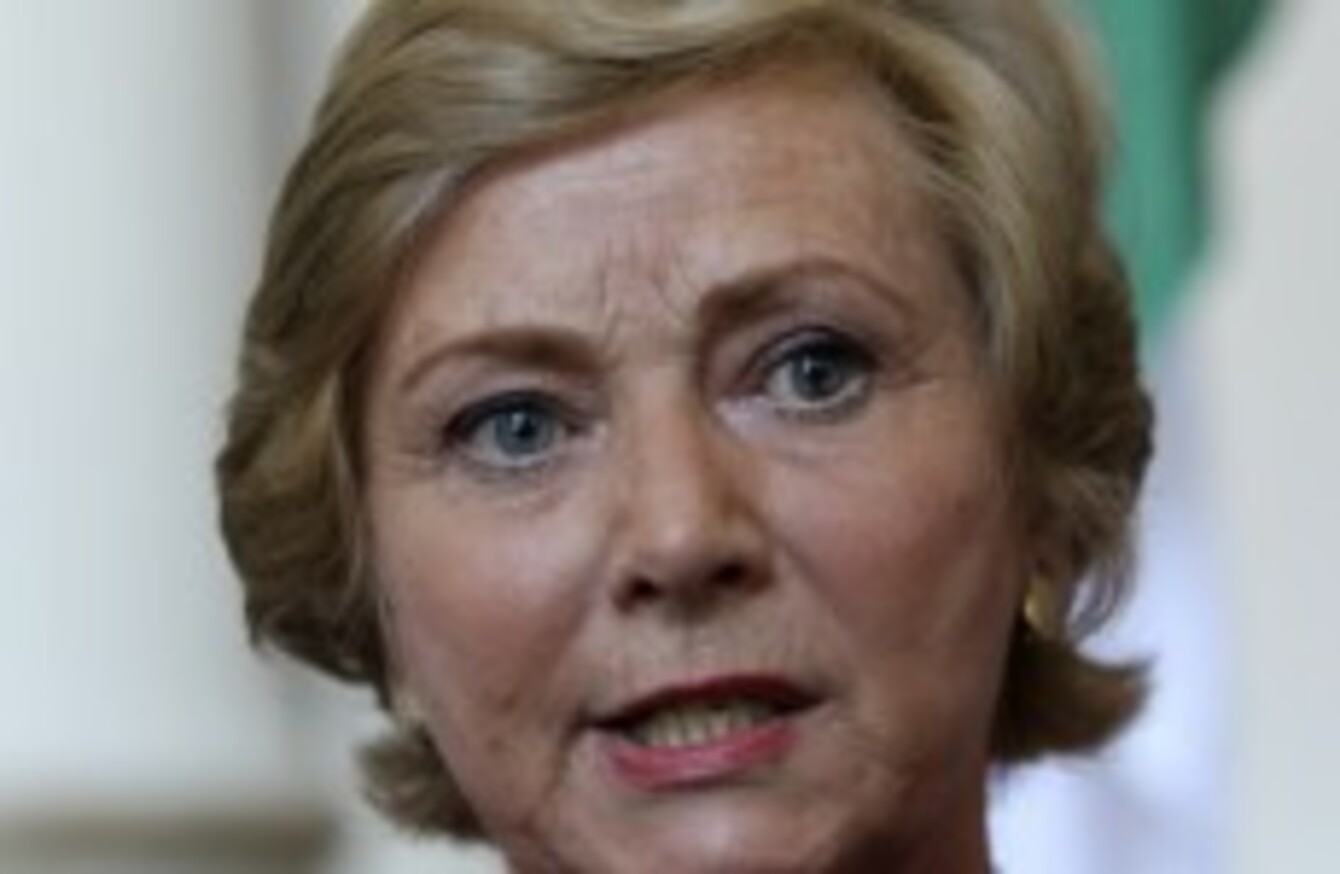 Minister for Justice Frances Fitzgerald
Image: Sam Boal/Photocall Ireland
Minister for Justice Frances Fitzgerald
Image: Sam Boal/Photocall Ireland
MINISTER FRANCES FITZGERALD has been called on to address how investigations into the 1981 Stardust fire were handled when a wide-ranging review of her Department is conducted.
The Stardust Victims Committee is demanding a new investigation into the cause of the nightclub fire, something they believe was denied previously by government.
Of the over 800 people who attended the disco, 48 died and 214 were injured.
At a press conference this afternoon, the group played a recording made in Easter 2008 of a fraught meeting between a former Principal Officer at the Department of An Taoiseach, John Kennedy, with survivors Antoinette Keegan, a survivor, and Eugene Kelly, whose brother died in the blaze.
In the recording, Kennedy says that the view of the Department of Justice is that another investigation into the fire will not be conducted due to the previous findings of a tribunal by Senior Counsel Paul Coffey. He also mentioned rising financial costs.
They believe that the first published version of that report called for a new inquiry – and that the document was later recalled.
The campaign so far
The Government has previously explained the recall, claiming Coffey requested to make some changes following publication.
"The Attorney General never saw sight of these reports," Keegan claimed.
The group described the handling of the incident as an "open political sore".
The group wants Fitzgerald to meet with the families and victims of the fire. They also want her to commit to including the matter under a review of her Department, announced in the wake of the Guerin report into garda misconduct.
The group believes that Frances Fitzgerald will engage positively in requests for a new investigation.
"We believe from what she said previously when the findings were put to the Dáil and Senate, that she was aware there was a miscarriage of justice," Robin Knox, a fire consultant working with the group, said.
They described her as "obviously supportive of the families… and of the truth".
Minister Fitzgerald, during her time as a Senator, described the Stardust fire as "one of the worst tragedies ever in Ireland" and said the handling of the investigation was "no victory for politics".
The group intends to picket the Department of Justice if a meeting with the Minister is not arranged.