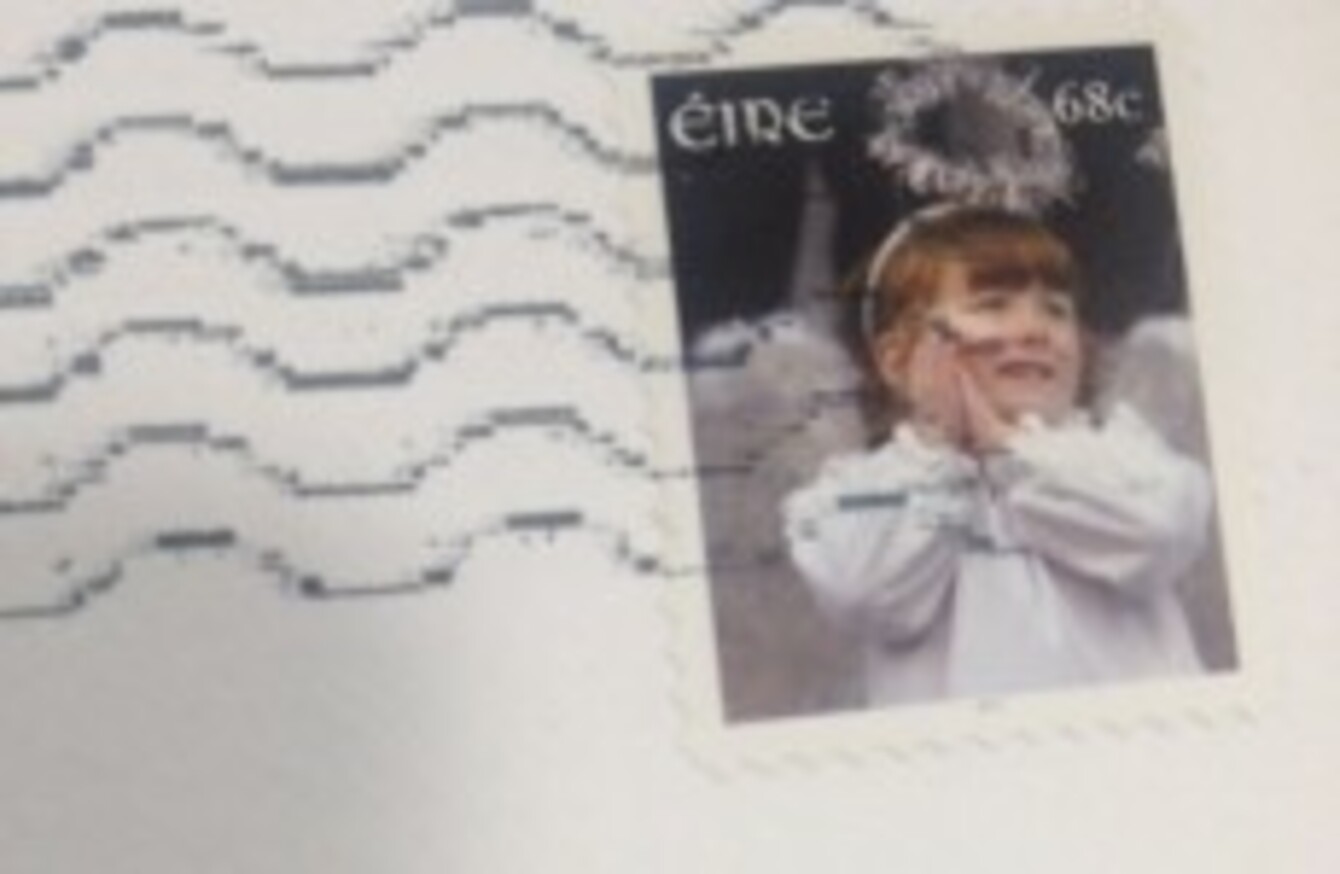 An Post stamp
An Post stamp
THERE WAS CONFUSION in 1982 that 'Éire' was going to removed from all Irish stamps and replaced with the word 'Ireland'.
A report by the newspaper The Evening Herald stated that a Government committee was going to drop "De Valera's beloved Éire" and the "seemingly innocent decision could cause ripples in the dusty stamp world and enrage nationalists".
In a department file document on the new Postal and Telecommunications Services Bill it was discussed whether the semi-state body An Post should be given an "entirely free hand" in the selection of subjects and designs for stamps" in light of postage stamps presenting an image of Ireland abroad.
The Department of the Taoiseach was forced to clarify that the report had been misleading, stating that draft proposal made was that the name "Ireland" should be included in addition to "Éire" and that the Minister for State at the time Paddy Harte said it received a welcome reception.
The Taoiseach's department said that they had also made representations on the constitutional and political repercussions of the proposal and recommended that the proposal be withdrawn or postponed.
The Department of Posts and Telegraphs also confirmed that the article was incorrect.
So, it seems messing with Irish stamps can be a minefield. Perhaps why "Eire" still remains on our stamps today.