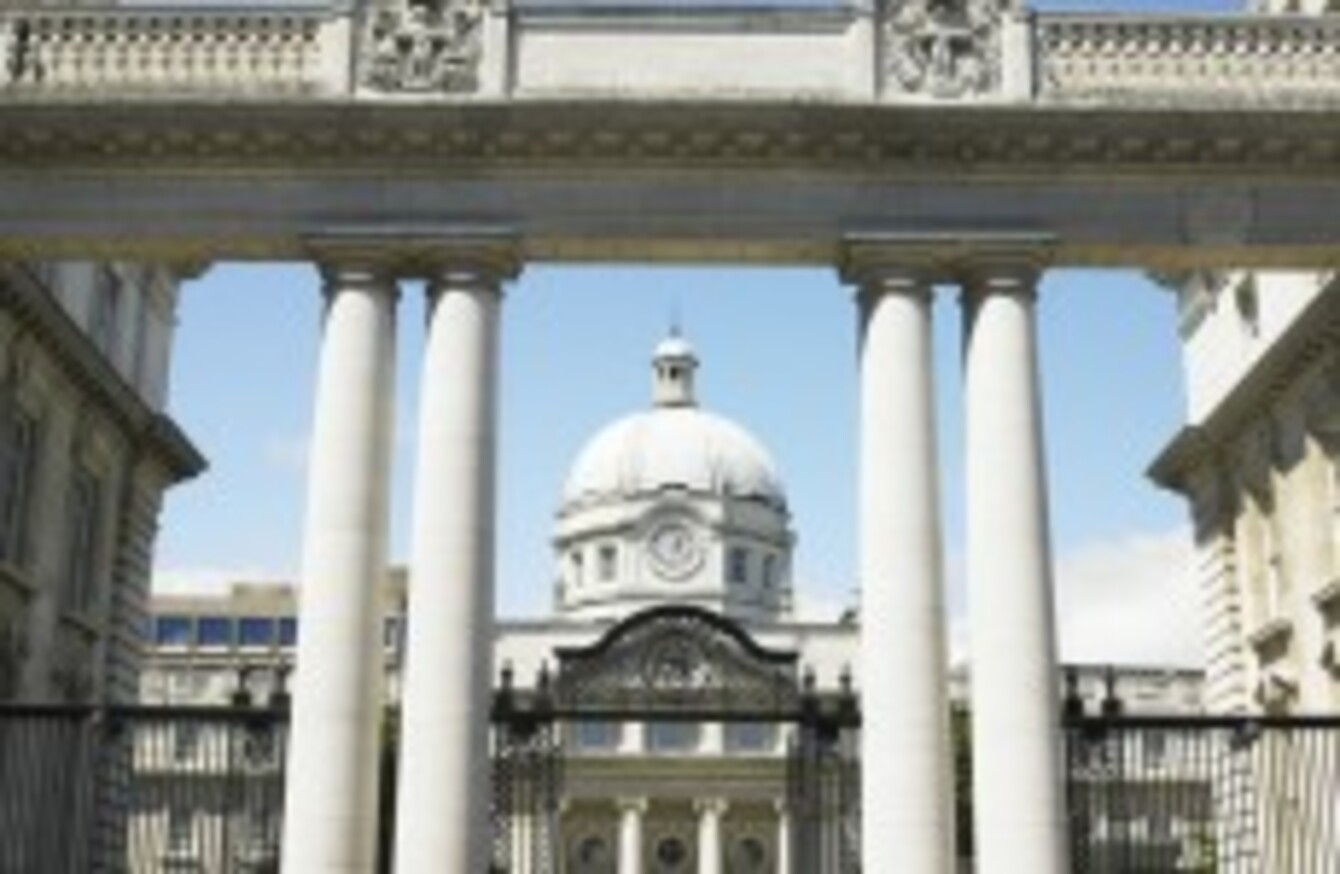 Leinster House: that's one State property that's unlikely to get the chop...
Leinster House: that's one State property that's unlikely to get the chop...
THE OFFICE OF Public Works claims that it has made savings of €5.3m in rent so far this year compared to its previous annual rental costs.
The State has been reducing the 'footprint' of the total office space it leases or owns since 2008 – and reducing the number of car parking spaces it keeps for employees. The focus has been on reducing properties in central Dublin where accommodation is most expensive.
Since 2008, the OPW has given up 194 leasehold premises – these properties had a total floorspace of 68,250 sq m. At the end of last December, the OPW had a total area of 366,235 sq m of leased property (net lettable property).
The OPW told TheJournal.ie that it has reduced the number of car spaces it rents (or which are part of property leases) from 6,087 in 2008 to 4,419 at the end of September 2012 – giving up 1,668 spaces over that period.
Brian Hayes, Minister for State at the Department of Public Expenditure and Reform, said that "no new property was acquired to accommodate staff from surrendered office space". He added:
Where alternative office space was required, staff have been consolidated into OPW-owned office buildings as far as possible or in a number of cases, Departments have been relocated into long-term leasehold premises where rent reductions have been negotiated with landlords.
Fianna Fáil TD Robert Troy had requested the figures in light of the reduction in number of employees in State offices. Minister Hayes said that over €27m has been saved through OPW's lease surrender programme since 2008.
The OPW has a steering group which has been developing a property management plan to make sure State offices are being used as efficiently as possible.
The €27m savings constitutes a 33 per cent saving on the figure the OPW estimated it spent in 2008 for "rental and associated payments". It had estimated in 2008 that it would spent €125m on those costs.
The OPW offices themselves are in Trim, Co Meath.