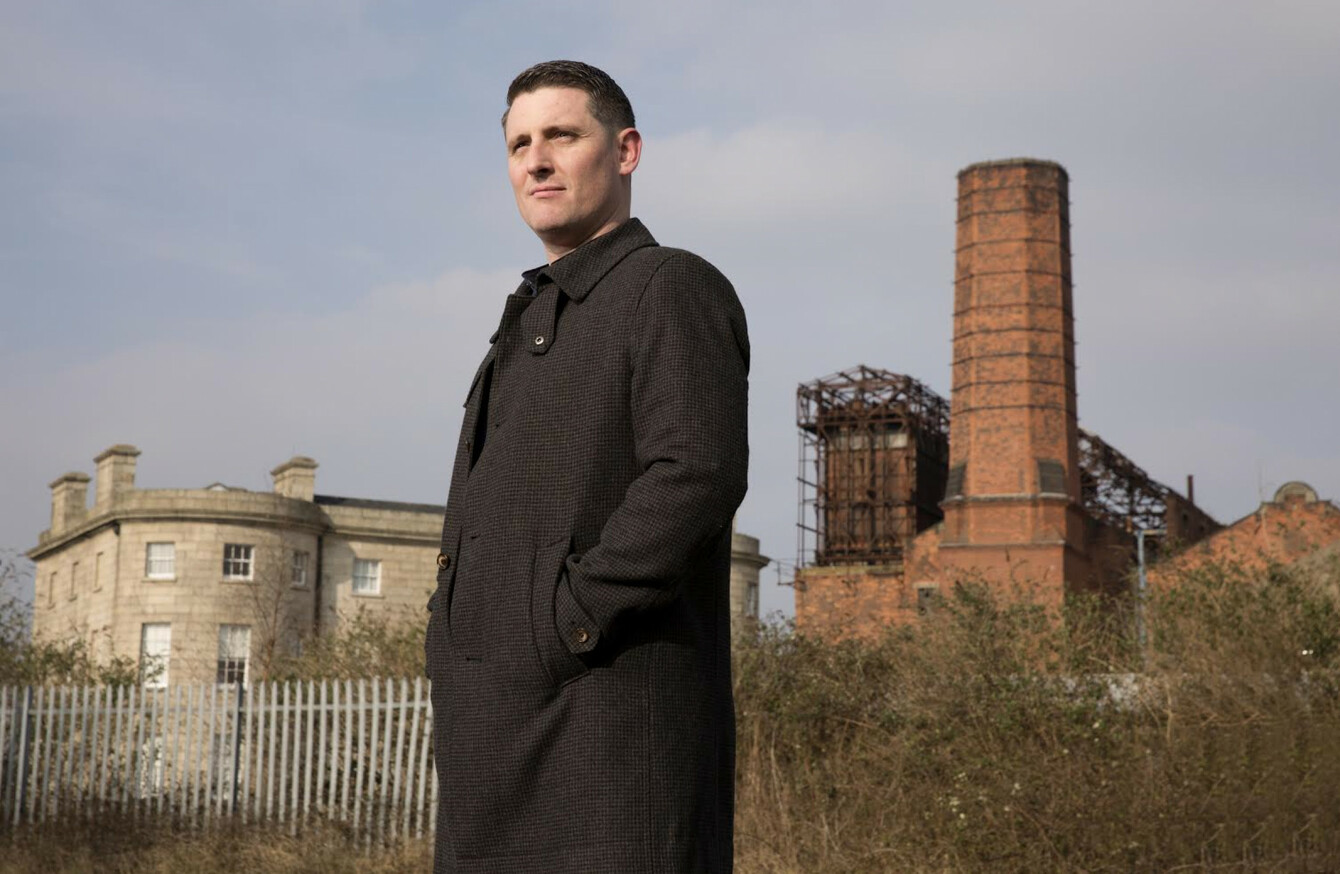 Steo Wall
Image: Brendan Duffy
Steo Wall
Image: Brendan Duffy
STEO WALL SAYS words have always been there for him, even when music hasn't. They helped him deal with his identity and what was going on in the world from a young age.
For Wall, art doesn't just hold up a mirror to society. It can be a window that teaches people about the lives of others or different cultures, even ones they might think they already know about.
The 35 year-old Dubliner, who lives in Clare with his partner and two sons, has just released his debut album 'Where I'm From'.
Among his champions is Damien Dempsey, who features on the album and with whom he has already toured.
"You'd have to be living under a rock not to have been influenced by Damo in the last few years," Wall tells TheJournal.ie.
"The first time I heard him, I was blown away by him. Here was a dude from the same kind of area that I came from, talking about stuff that I could relate to."
Identity crisis
Although the title of Wall's album offers a celebration of his origins, accepting his identity proved a bit of a journey.
One of the recurring themes in his lyrics is his pride in his Traveller heritage: Wall is half-Traveller, something which took him a while to come to terms with.
Growing up in Dublin, he reveals how he was blind to the racism experienced by Travellers, which he acknowledges is down to the fact that he didn't experience it the same way.
"When I was younger around Dublin, my mates used to be slagging Travellers," he says.
"There'd be little casual bits of slagging going on, but as I got older, I started to realise it was me that they were slagging in a way, because I came from that.
"But nobody was ever calling me a 'knacker' or not giving me jobs because of my identity.
"I kind of struggled with it because I'm a half-Traveller. I had to ask myself, 'Am I a settled person or am I a Traveller?' There was a whole load of that going on."
Opening dialogue
To help deal with this identity struggle and broach the subject with his friends, Wall wrote his first song when he was just 14, 'Pikey Rap', which features on his album.
In Wall's words, the song opens a dialogue by taking the prejudices that people think are funny, before inverting them to show people how they aren't okay.
But despite a clear talent for songwriting from a young age, Wall admits he fell out of love with music in his late teens: "Women and life and all that kind of stuff took over," he says.
He moved down the country when he was 28, something he admits was inspired predominantly by a desire to be with his partner, the playwright Jacinta Sheeran.
However, it proved to have been as inspiring as any amount of prejudice he experienced as a youth.
With Sheeran travelling a lot because of her work, Wall was left with hours of time to kill by himself.
"Seven years ago, I moved down to Clare and it all came back. I was left with a lot of alone time, before our son came along," he says.
"I just started writing a lot, picked back up the guitar."
Soon, he gained enough confidence to start playing small gigs, where he met other musicians, including Dempsey and Luka Bloom.
He toured with Dempsey in 2016, before deciding to record his album, which is an 11-track offering of folk sentimentality mixed with streetwise spoken word.
Song-writing process
Wall has clearly flourished in his country surroundings and the album, as well as his performances, have proven popular.
And he's not just writing songs, but teaching others how to do so too.
This week, he gave a lecture to MA students at the University of Limerick, invited by the head of the university's Department of Sociology, Professor Eoin Devereux, who was impressed after seeing Wall perform live.
In the lecture, he explained the processes of his own song-writing and discussed how art reflects society as a whole.
He told TheJournal.ie that the invite was humbling for him, particularly as he never performed particularly well in school.
But despite his self-proclaimed lack of academic prowess, Wall clearly has a way with words, something which derive from poetic inspiration.
"I wouldn't be reading Yeats or anything like those boys, he jokes. "But I would always be writing away myself. Words were always there."
Having harnessed the power of his words to shape his identity after a struggle, it appears he has now found away to share who he is with others.
"It's very important to be proud of who you are and where you come from," he says. "That's what shaped me."
Steo Wall will perform as a special guest at the RTÉ Radio 1 Folk Awards in Vicar St on 25 October, and Bello Bar in Dublin on Saturday 3 November.