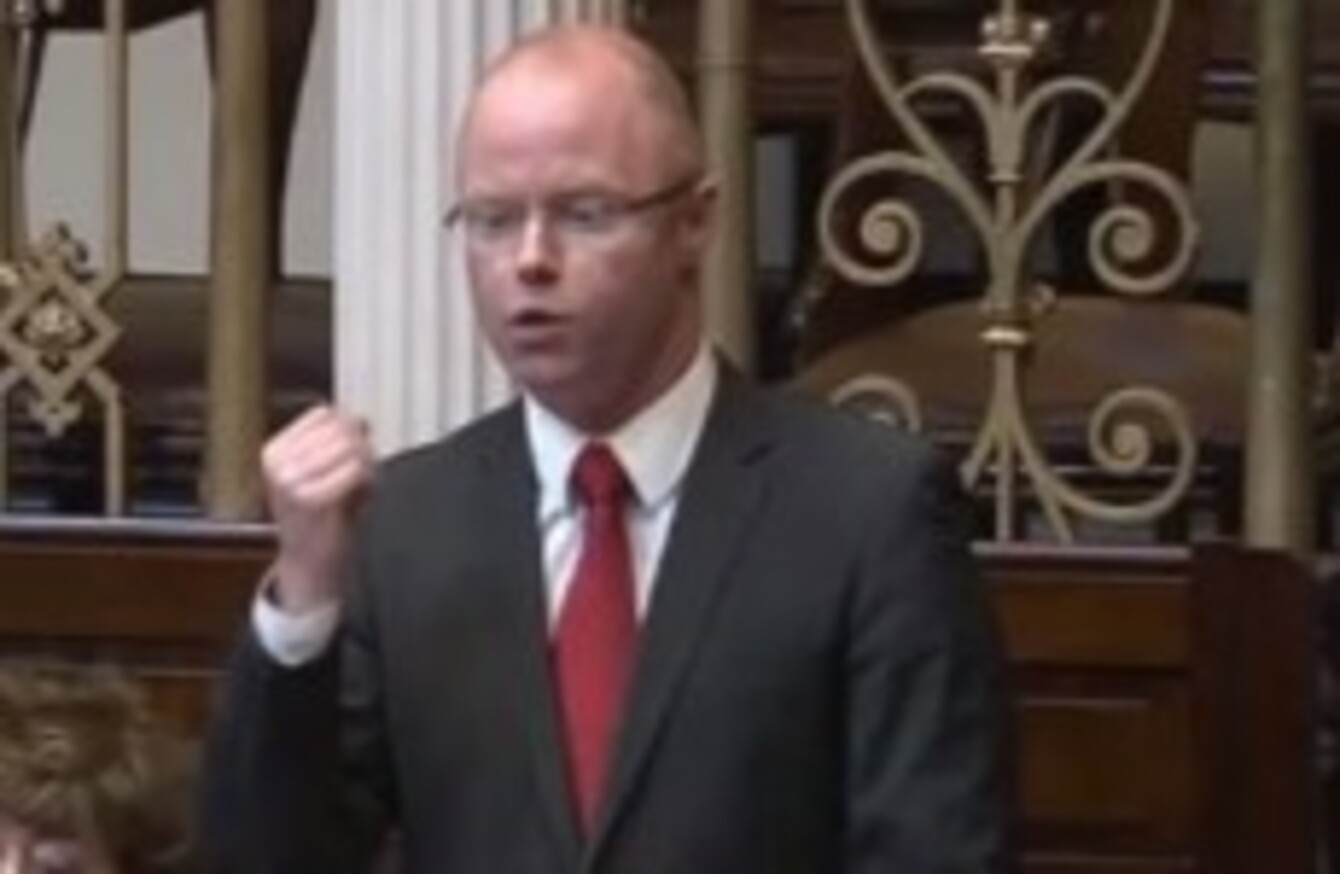 Stephen Donnelly
Image: Oireachtas.ie
Stephen Donnelly
Image: Oireachtas.ie
INDEPENDENT TD STEPHEN Donnelly says he's 'rethinking' whether he wants to remain part of the banking inquiry in the wake of this morning's Government Seanad vote, which gave the coalition a majority on the panel.
"In light of the Government's objectionable attempts to control what should be an independent inquiry, particularly their attempt to overturn the decision of the Oireachtas regarding the make-up of the committee, I'm giving consideration as to whether to stay involved," Donnelly said in a statement this afternoon.
It was very disappointing to hear the Taoiseach say that the Government needs a majority on the inquiry, and that the Government members will determine the terms of reference.
"We should be setting up an Oireachtas inquiry into the banking collapse, but instead we appear to be setting up a Fine Gael/Labour inquiry into Fianna Fail."
Donnelly also addressed the issue in a radio interview this afternoon, telling Newstalk's Sean Moncrieff that as the inquiry team was being put together, he was dissuaded from taking part by Oireachtas colleagues, who told him he'd be "stuck in a basement for the next year-and-a-half".
I decided to do it. I decided to do it for the same reason I ran because I thought there was a good opportunity to serve the country.
"However events of this week are certainly making me rethink whether or not I want to spend the next year-and-a-half in a basement."
The banking inquiry had been made up of nine members – five opposition and four government – but in seeking to regain a majority the coalition added Fine Gael's Michael D'Arcy and Labour's Susan O'Keeffe this morning.
The development followed a procedural mistake by the Government last week. Opposition senators succeeded in adding Fianna Fáil's Marc MacSharry to the inquiry team, after a number of government senators missed a crucial vote of the Seanad selection committee.
There's been widespread criticism of today's motion from the opposition.
Fianna Fáil said outcome had "severely undermined" the credibility of the panel, while Sinn Féin described it as "a sham".