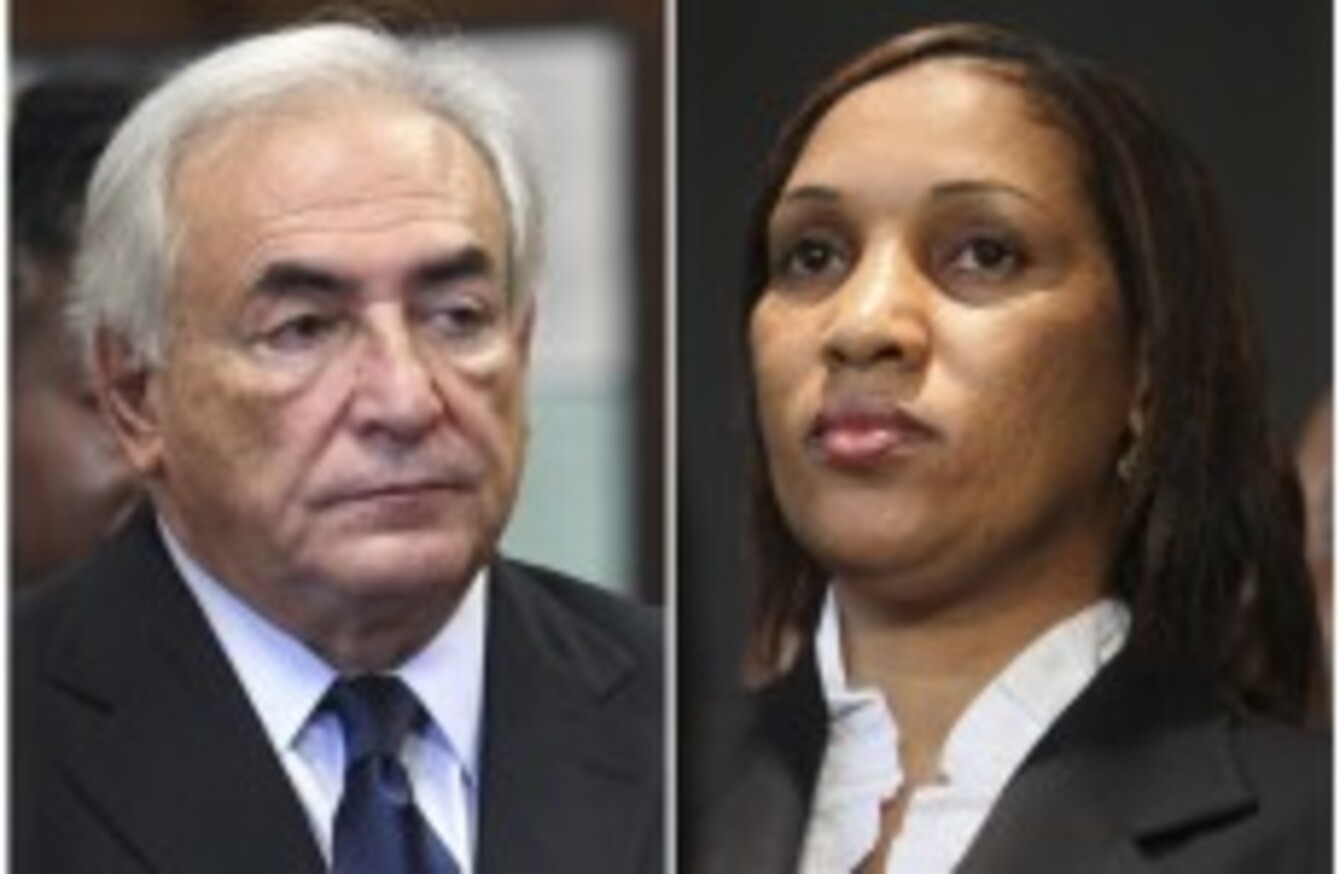 Composite photograph showing former IMF leader Dominique Strauss-Kahn and Nafissatou Diallo
Image: Allan Tannenbaum/Mary Altaffer/AP/Press Association Images
Composite photograph showing former IMF leader Dominique Strauss-Kahn and Nafissatou Diallo
Image: Allan Tannenbaum/Mary Altaffer/AP/Press Association Images
FORMER IMF CHIEF Dominique Strauss-Kahn has filed a counter-claim against a hotel maid who accused him of sexual assault.
Strauss-Kahn is seeking at least $1 million (€782,000) in damages from Nafissatou Diallo, stemming from her allegation that he had forced her into sex in his Manhattan hotel suite in May 2011.
Strauss-Kahn's legal filing says he is seeking compensation for the loss of his job, defamation, false imprisonment and the cost of his legal fees – as well as unspecified punitive damages. It also states that the sexual encounter between the two was consensual, and that her story was a "malicious and wanton false accusation", reports the Guardian.
The former French politician was arrested on foot of the allegations and questioned by police last year, however the charges against him were later dropped after questions were raised about Diallo's credibility.
In response to prosecutors dropping the charges, Diallo recently opened a civil case for undisclosed damages against the former IMF chief.
Strauss-Kahn attempted to have Diallo's civil action thrown out based on his claims of diplomatic immunity – but his request was rejected by a New York judge earlier this month, reports the Wall Street Journal.
In response to Strauss-Kahn's counter-claim, a lawyer for Diallo dismissed the assertion that she participated willingly in sexual activity and said that Strass-Kahn's action highlighted his "misogynistic attitude".
More recently, Strauss-Kahn has faced accusations linking him with a prostitution ring in France, as well as claims by a Belgian prostitute that she was raped by Strass-Kahn and three of his friends in December 2010.