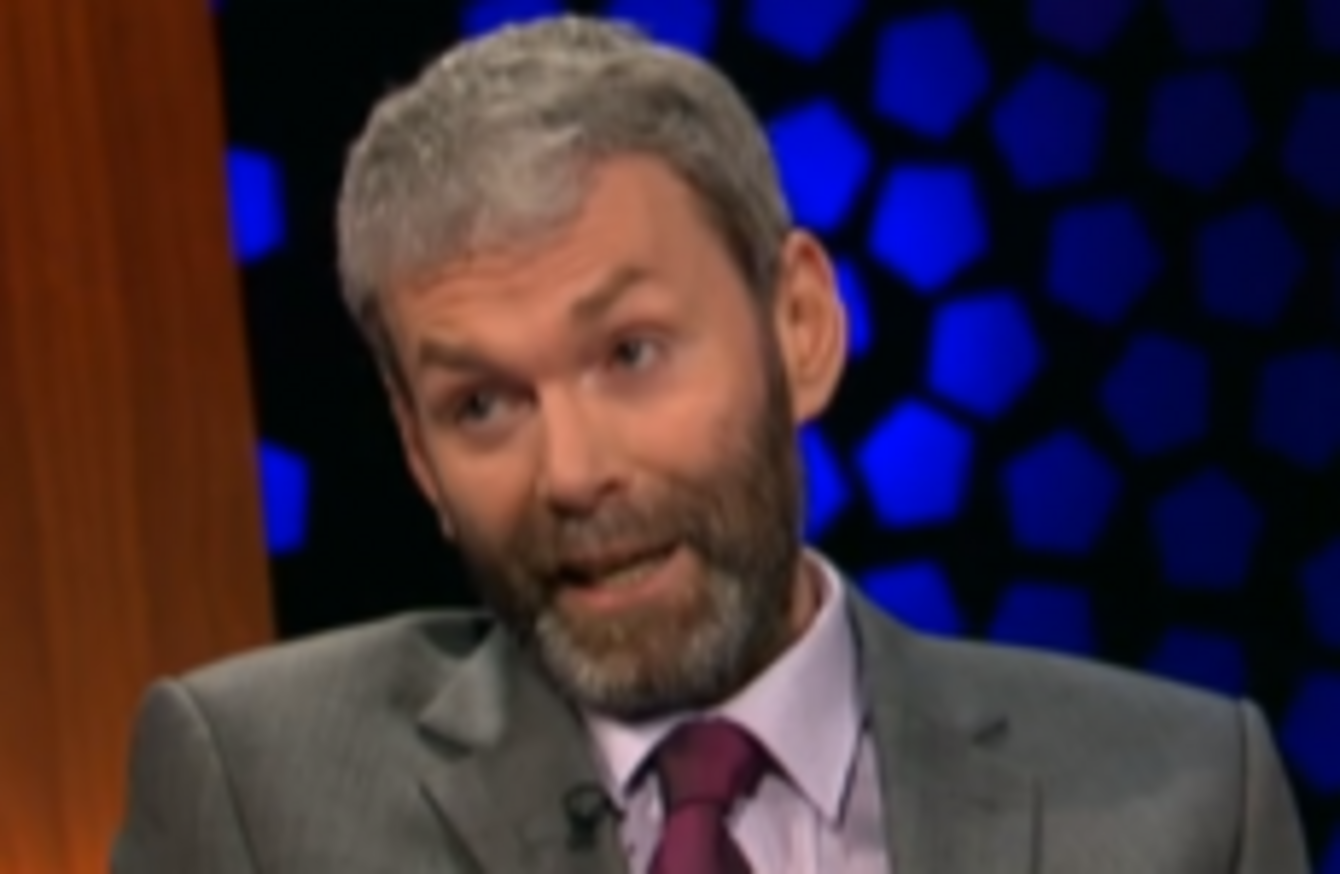 Image: RTE Screengrab
Image: RTE Screengrab
THE COUNTRY GOES to the polls in a little under three weeks to elect eleven MEPs to the European Parliament.
This year's election has something of a 'musical chairs' aspect — our representation's down from 12 to 11 this time out, and the boundaries have been significantly re-drawn.
The big names taking part this year, we're all well aware of — they include junior ministers, former GAA presidents, and outspoken independents.
As with any election, however, there's no guarantee that anyone you vote for will still be representing your constituency in five, four — or even a year's time. Life happens: people resign, people die — and in these circumstances, European seats are filled from the candidate's own 'replacements' list. There are no by-elections for Brussels.
Three of the current crop of MEPs were substituted into the role: Paul Murphy took over from fellow Socialist Joe Higgins in 2011 when the latter regained his Dáil seat; Phil Prendergast replaced her Labour colleague (now junior minister) Alan Kelly the same year; and Emer Costello was drafted in to replace Prionsias De Rossa in 2012, after the veteran politician decided to step down.
The rules for the replacements?
Registered political parties can submit a list with up to six names more than the number of candidates running for the party in a constituency. Non-party hopefuls and independents can submit up to four names.
So — the lists this year?
In Dublin, Eamonn Coghlan is the standout name on the ballot paper — the former world champion runner and current senator is on Brian Hayes' standby list. Coghlan is also a candidate for the Dublin West by-election.
Another Dublin West candidate also makes it to the list for Labour: party chair Loraine Mulligan is on the bench this time out for Emer Costello.
The Director of the Gay and Lesbian Equality Network, Tiernan Brady, is Mary Fitzpatrick's number one choice of replacement for Fianna Fáil. While elsewhere in Dublin, Irish Times security analyst and former army officer Tom Clonan makes the list for independent Nessa Childers.
In Ireland South and Ireland Midlands-North West, where Fianna Fáil and Fine Gael are each running multiple candidates, the candidates from the Civil War parties also take up the top spots on the respective standby lists. In other words, Simon Harris is a sub for Seán Kelly who is a sub for Deirdre Clune, etc. etc….
From CitizensInformation.ie:
A person cannot be nominated as a replacement candidate in more than one constituency. However, a person who is actually a candidate in the election can also be a replacement candidate.

This means that a candidate who was not elected but who was also in the replacement list may be eligible to fill any casual vacancies that arise.
Elsewhere in Ireland South, Tom Shortt — a Limerick councillor and brother of comedian Pat — is one of the names on Phil Prendergast's list of back-ups.
Midlands-North West 
In the massive 15 county Midlands-North West — John Wilson, the former garda whistleblower, is one of the most-high profile names in the mix. He's the top-listed sub for independent TD Luke 'Ming' Flanagan.
For Fianna Fáil, former TD Niall Blaney — who pulled out of the 2011 General Election citing personal reasons — is on the list for Pat 'the Cope' Gallagher and Thomas Byrne. Elsewhere, pro-life campaigner Eilís Mulroy is a replacement for independent senator Rónán Mullen.
Final notice
One candidate vying for a seat on 23 May felt compelled to issue a 'rest easy' note of advice to his replacements bench in advance of the vote.
Contacted by TheJournal.ie, anti-bailout activist Diarmuid O'Flynn confirmed fellow 'Ballyhea Says No' campaigners Fiona Fitzpatrick, Pat Moloney and Phillip Ryan as his preferred substitutes, adding…
The only thing that would bring me back from Europe though is Dr Death.