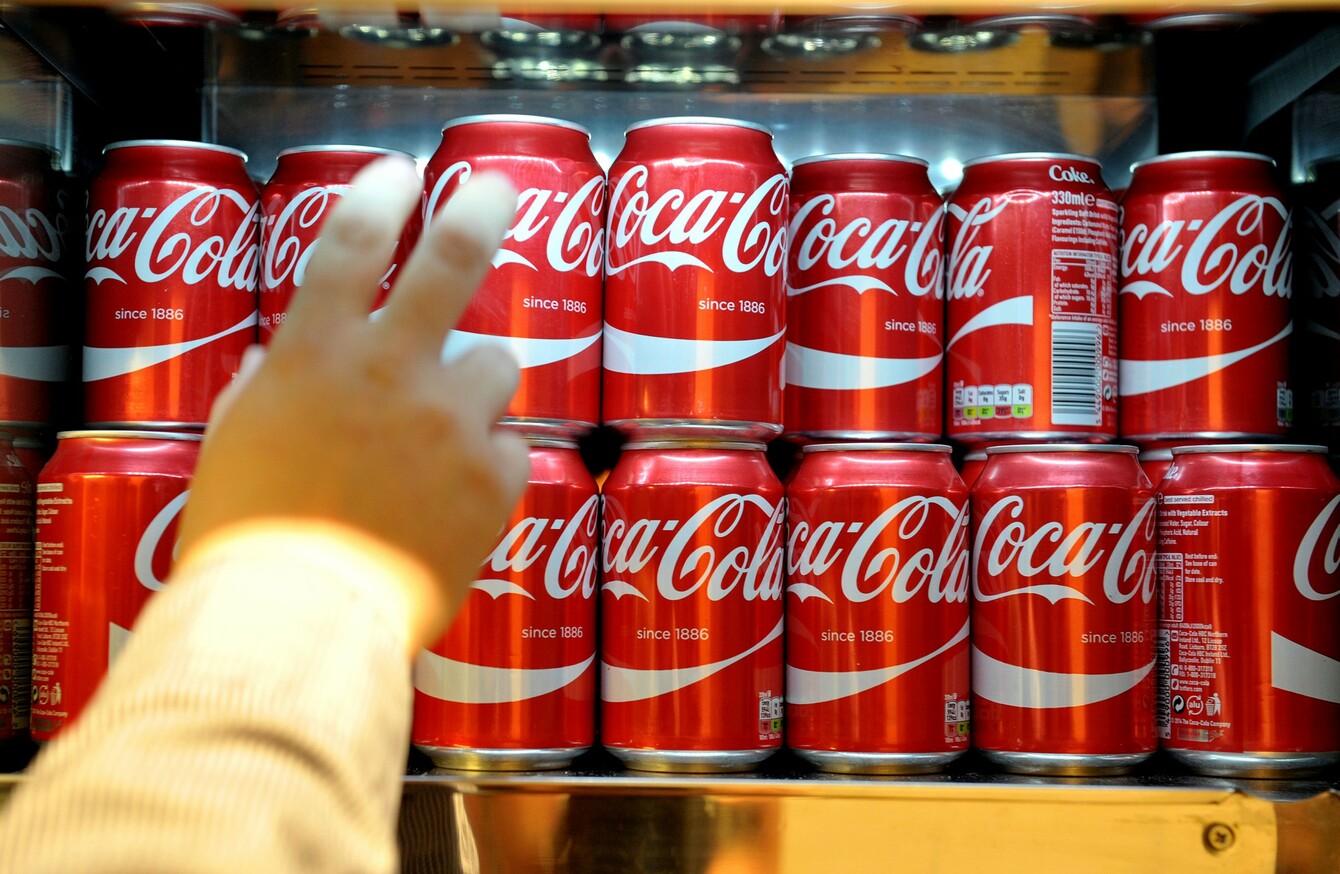 Image: Nick Ansell/PA Images
Image: Nick Ansell/PA Images
THE GOVERNMENT WILL tax sugary drinks as part of the Programme for Government.
The document, published today, confirmed that the Department of Health will pursue a levy on "sugar-sweetened drinks", though it doesn't say how much that levy will be.
Such a tax was introduced in Mexico, leading to a 10% decline in sales of soft drinks, but the food and drink industry has argued against it.
The tax has been argued for by the Irish Heart Foundation.
In 2013, a spokesperson told TheJournal.ie that a tax was needed in conjuction with education on the matter. The IHF wants a 20% tax on the drinks.
"If in tandem with education and encouraging parents to stop serving children sugary drinks, the government also put a tax on these drinks, it would endorse the education message.
It would also help parents understand this taxation is for a public health need and it is not a tax for taxation's sake.
"Sugar sweetened drinks have little or no nutritional value and they are packed with calories."
In the following year, a survey revealed that over half of Irish people supported the measure.
Fine Gael Senator Catherine Noone says the tax is needed to fight obesity.
A sugar tax, especially on soft drinks, would make a real difference in the battle against obesity.
Last month the Irish Dental Association warned that, from their perspective, a sugar tax isn't a "silver bullet" to solve tooth decay in children.
No tax
Unsurprisingly, the Food and Drink Industry Ireland (FDII) lobby group is against the move.
Paul Kelly, their director, recently wrote on Fora that the drinks had already lowered their sugar content by 10% and were subject to tax already.
"While most foods are exempt from VAT, the standard rate of 23% applies to confectionary items like sweets, chocolate, crisps, ice cream and soft drinks.
"An additional tax on soft drinks would leave Irish consumers out of pocket, paying one of the highest tax rates in Europe."
FDII wants the government to work with food suppliers to make foods healthier.
Finland has had a similar levy since the 1940s, while France introduced it in 2012 and Mexico in 2013. South Africa will introduce one next year.
Denmark introduced a tax on Coca-Cola in 1953 as a protectionist measure to promote its own beer industry, but it will be scrapped next year.