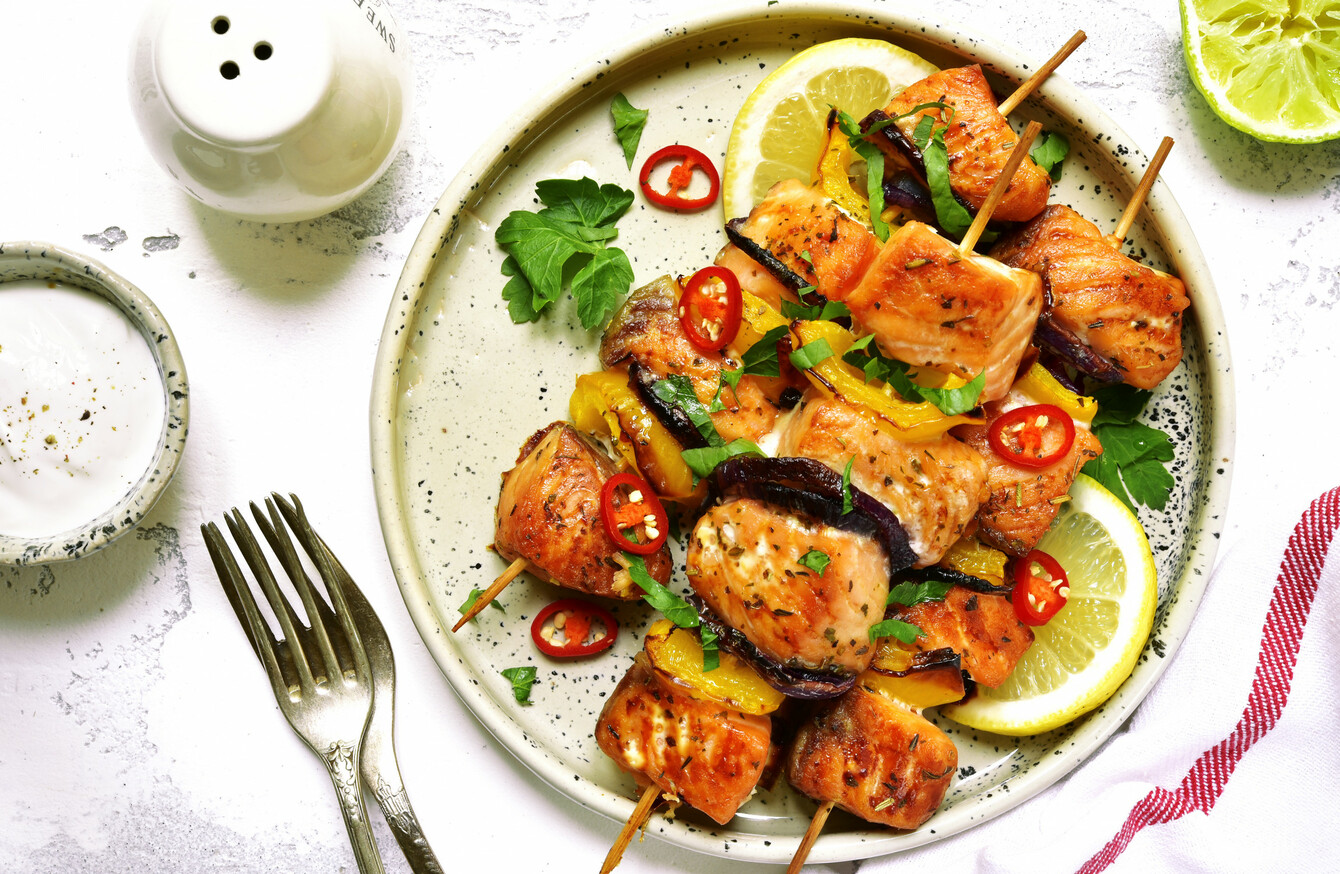 Image: Shutterstock/Liliya Kandrashevich
Image: Shutterstock/Liliya Kandrashevich
SALMON IS A very versatile fish, and with its robust taste profile, it's the perfect fish for pairing with spices and other flavours.
Whether it's fried, poached, barbecued or cured, there are endless ways to cook and eat salmon.
We've rounded up six fresh and flavoursome recipes that are perfect for summer time.
1. Vietnamese Chilli Salmon Summer Rolls, from Eat like a Girl: This classic Vietnamese dish is like a perfectly packaged noodle salad. Packed with fragrant mint, lime and coriander, as well spicy salmon, this could be enjoyed for a starter or lunch on the go.
2. Blackened Salmon with Mango and Tomato Salsa, from Mrs Rachel Brady: A healthy dinner that still feels luxurious, this is a winning meal that the whole family would enjoy. The fresh mango and tomato salsa has just the right amount of sweetness to balance the spiced salmon.
3. Creamy Salmon Tagliatelle with Garden Peas and Sundried Tomatoes, from Donal Skehan: The creamy lemony sauce in this recipe by Donal Skehan works wonders with the flavour of smoked salmon. This would make the ideal midweek dinner al fresco, when you want something quick with a taste of summer.
4. Salmon Skewers, from The Wonky Spatula: Salmon skewers are so simple to prepare, and perfect for a BBQ or light supper. Serve with all the classic BBQ trimmings, or some homemade coleslaw and a baked potato.
5. Smoked Salmon Nicoise Salad, from Honest Mum: This fresh, easy to prepare salad is also a great source of protein. Perfect for a picnic or make ahead lunch that will keep you full until dinner time!
6. Soy and Honey Salmon with Sesame Dressed Salad, from Gimme The Recipe: Soy, ginger and honey combine to make a punchy sauce full of Asian flavours. Paired with a lightly dressed salad, this is a healthy and hassle free supper that certainly doesn't compromise on taste!